When the news broke a few years ago that "American Idol" was saying goodbye after 15 seasons of churning out stars, many of us were left feeling pretty sad.
But, no fear. It's only been a few years, but the show is already making a comeback… with a new roster of judges that doesn't include Simon Cowell.
Katy Perry, along with Lionel Richie and Luke Bryan, frontlines the new panel for the 16th run of "American Idol."
After much ado over her $25 million casting deal, the pop star finally stepped out to promote the show on "Good Morning America."
Katy Perry arrives at "Good Morning America" to promote "American Idol" in New York on October 4, 2017.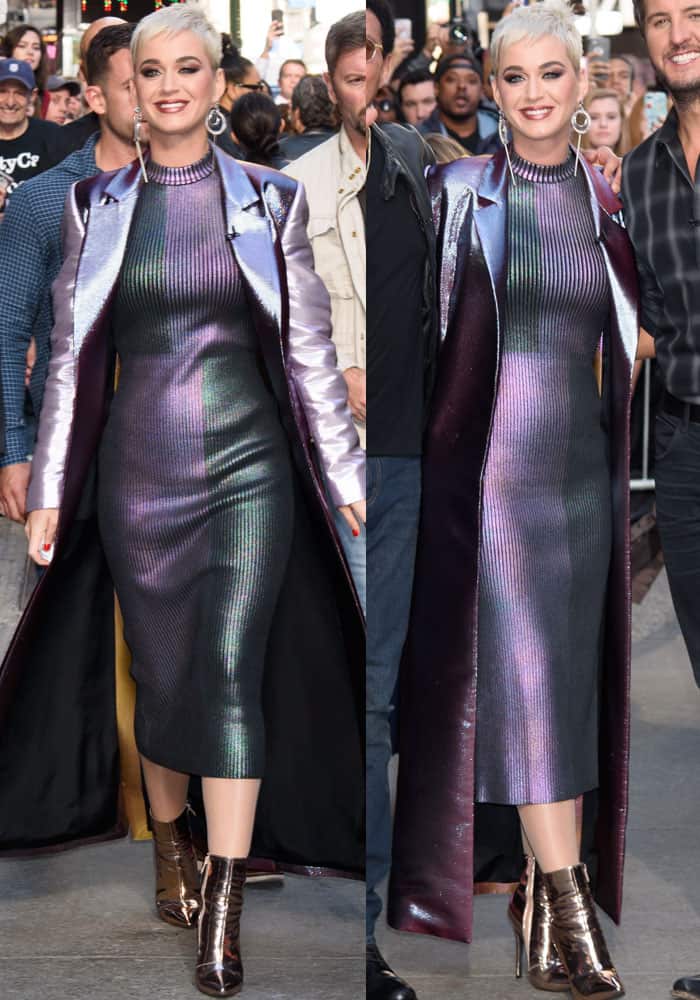 Katy cuts a cool image in an all-metallic look.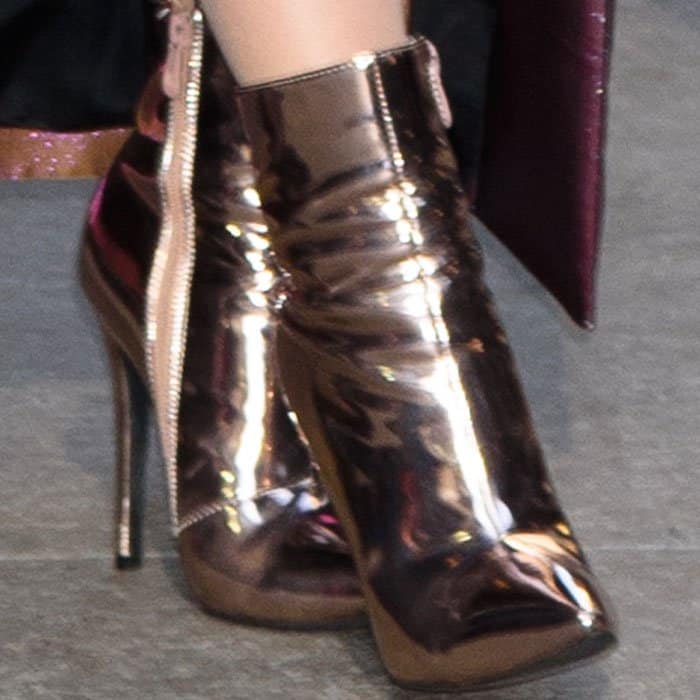 The pop star brings her stage costumes to "American Idol" with a pair of rose gold ankle boots.
Katy, who put on a barrage of shiny costumes for her recent "Witness" tour, stayed faithful to her theme by decking out in an all-metallic outfit.
The pop star wore a purple-and-green dress in a ribbed metallic fabric by Christopher Kane. The dress hugged Katy's body and showed off her pin-up girl curves. As if the shine wasn't enough, Katy layered the Christopher Kane creation underneath a glossy trench coat.
Katy accessorized her outfit with a pair of Linda Farrow x Dries Van Noten sunglasses and rose gold ankle boots.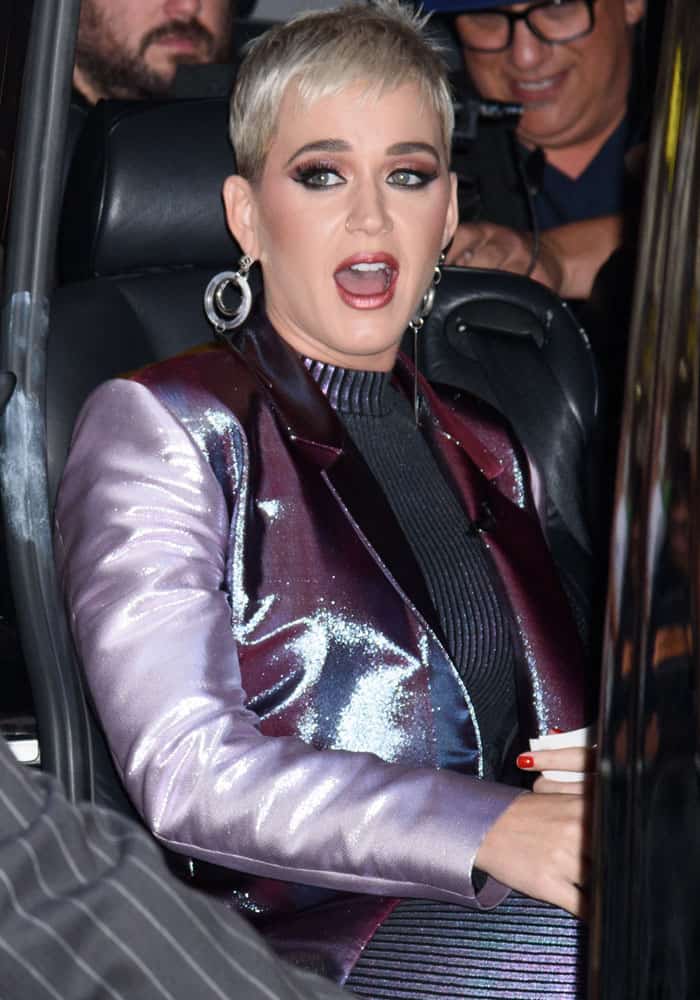 Katy shows off her platinum pixie cut with her high-shine outfit.
Katy poses with co-judges Lionel Richie and Luke Bryan.
Katy was the first to jump on the "American Idol" reboot, causing much controversy over her $25 million contract. While some claimed her salary didn't make sense for the show, others claimed it was an investment-worthy call.
After some delay, legendary Lionel Richie and acclaimed country star Luke Bryan joined Katy in the final roster of judges.
Katy took some time on the carpet to talk about why she decided to hop on board, saying she wanted to share some of her industry wisdom with up-and-coming artists. Afterward, she spent some time taking photos with fans.
Shop rose gold ankle boots similar to Katy's at Public Desire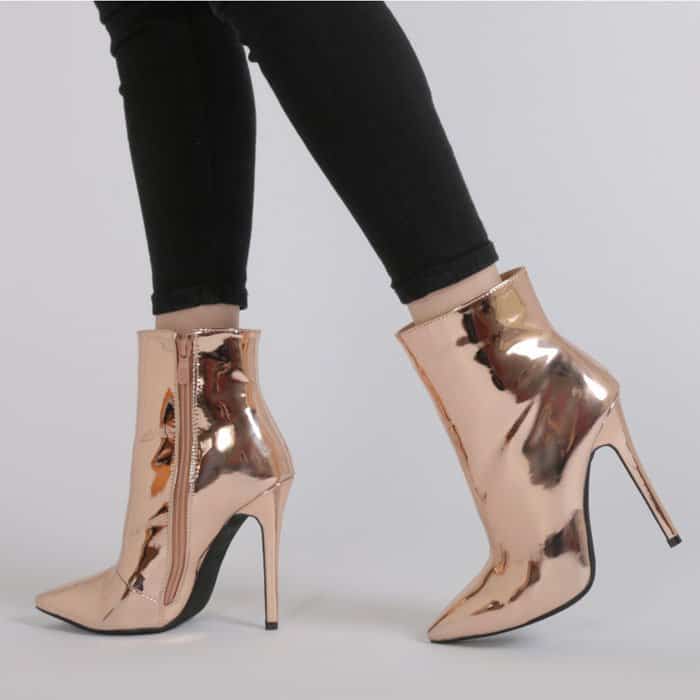 Public Desire "Harlee" rose gold boots, $64
Credit: WENN