Katy Perry is no stranger to outrageous looks. She may not be as outlandish as Nicki Minaj, Lady Gaga, or Miley Cyrus, but this girl is definitely not scared to sport out-of-the-ordinary ensembles.
At the launching of her new scent called "Killer Queen," the pop star was looking a little quirky with her checkered Alice + Olivia skirt and blazer topped with an oversized silk bow tie. The two-piece checkered number can actually be pretty cute separately, but they are just too much when worn together. Add to that the the black over-the-knee socks, and Katy looked like a Gothic schoolgirl.
But given the name of her new perfume and the whole setting for the event, Katy's dark schoolgirl look may also be the perfect thing for the affair. We're still on the fence about this particular mashup of goth and cheekiness, so we'll just let you decide.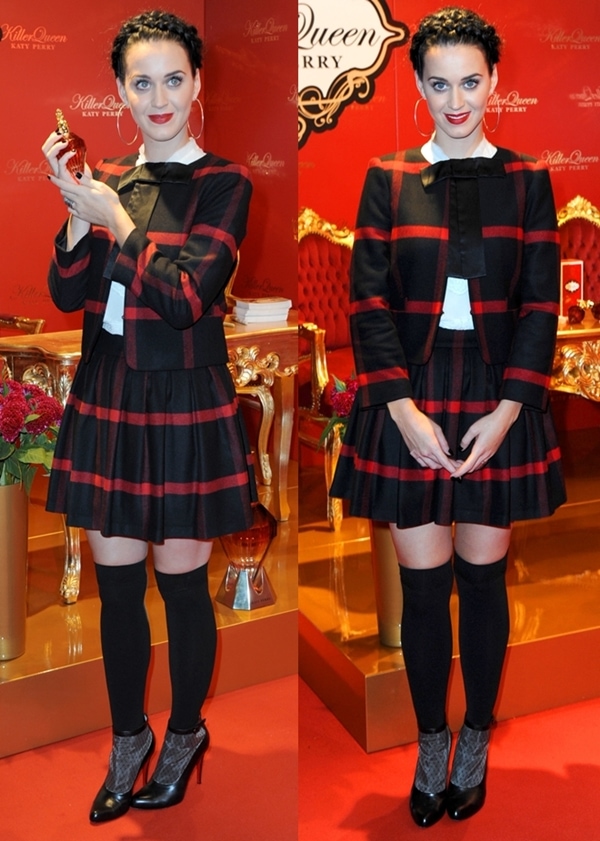 Katy Perry at the launch of her new fragrance, "Killer Queen," at a Douglass perfume store at Tauentzienstrasse Street in Berlin on September 25, 2013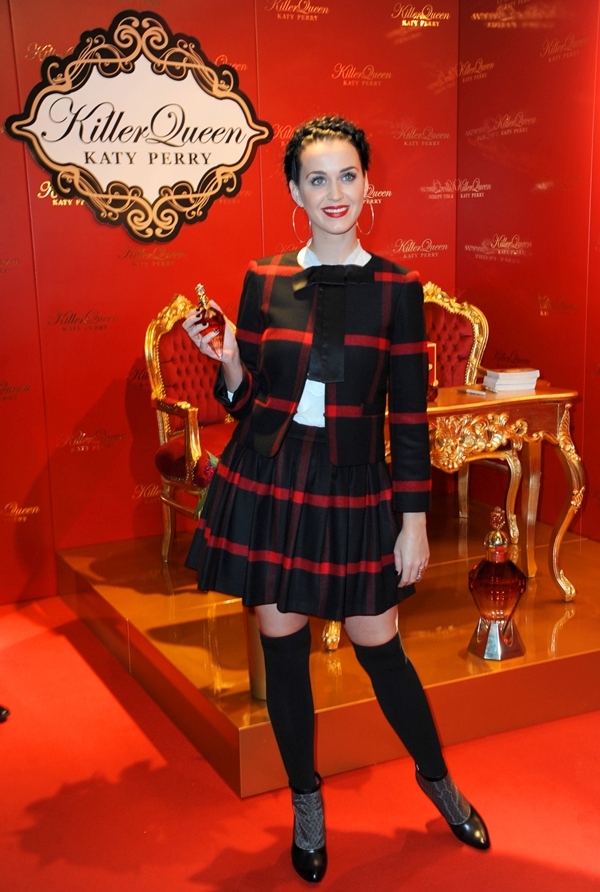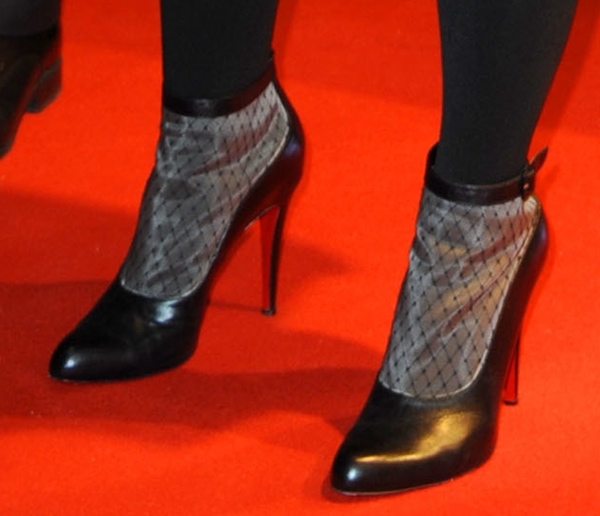 The "Resillissima" Louboutin booties Katy wore boast major personality with its fishnet panels on the uppers. The bold style is a bit hard to pull off, but paired with the right clothes, these shoes are undeniably sexy.
Here are two variations we found at Net-A-Porter:
Christian Louboutin "Resillissima" Ankle Boots, $1,095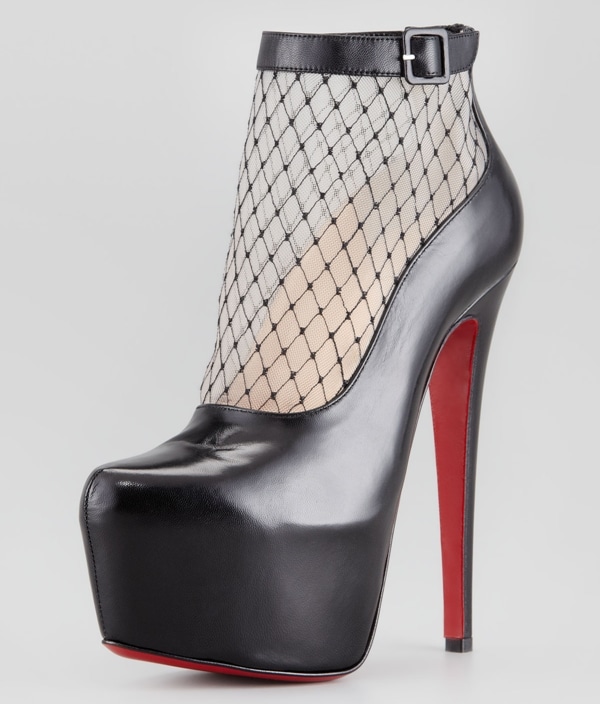 Christian Louboutin "Resillissima" Lace Illusion Platform Booties, $1,295
By the way, what's your take on Katy's new fragrance? Will you be buying it soon? Watch this quick ad for Killer Queen where Katy plays a rebellious Marie Antoinette taking over the palace and "owning the throne."
Credit: Patrick Hoffmann / WENN