What is it with Asian women that makes them look much younger than they actually are?
Kelly Hu, for example, looks amazing at 45. This much we can say after seeing the Chinese actress practically look like a 20-something as she exited an office building in Los Angeles yesterday. Seriously, we felt like old wrinkled trolls over here because she looked so young, fresh, and oozing with sex appeal.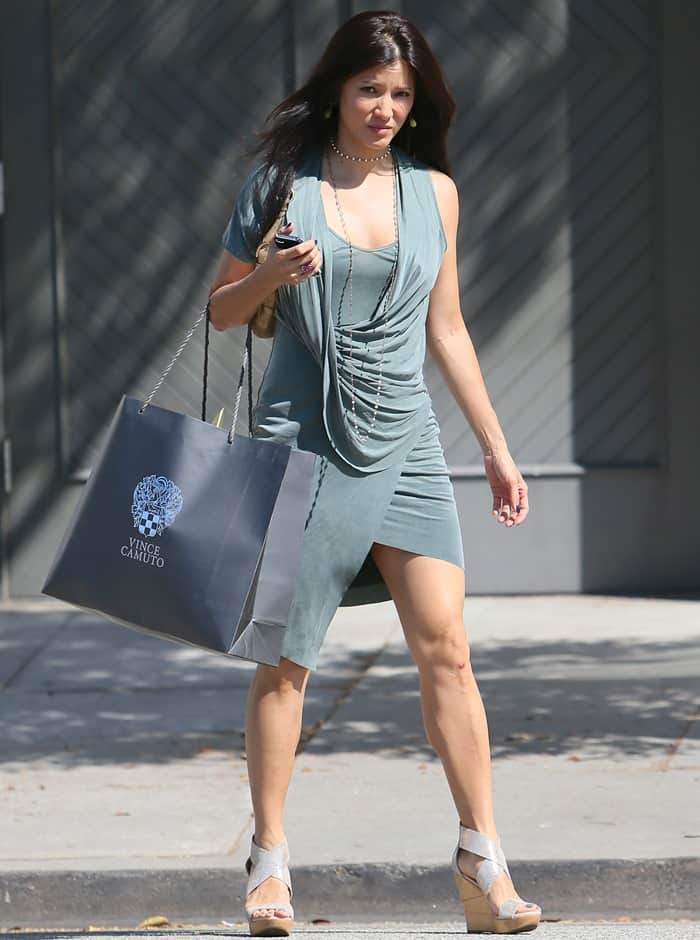 Kelly Hu in a wrap dress and crisscross wedges while exiting an office building in Los Angeles on July 15, 2013
As much as we'd love to talk about what her secret to the fountain of youth is, Kelly is actually here today because of her outfit.
For one, we are crushing on her draped and wrapped asymmetrical dress. It's one of those pieces that you can just throw on to look fabulous in a snap. Belt it around the waist and dress it up with heels to turn it into a cocktail-ready frock.
Of course, the other reason why we're style-stalking Kelly today is because we dig her ankle-wrap wedges. We like how she chose a metallic-neutral pair that matched her dress.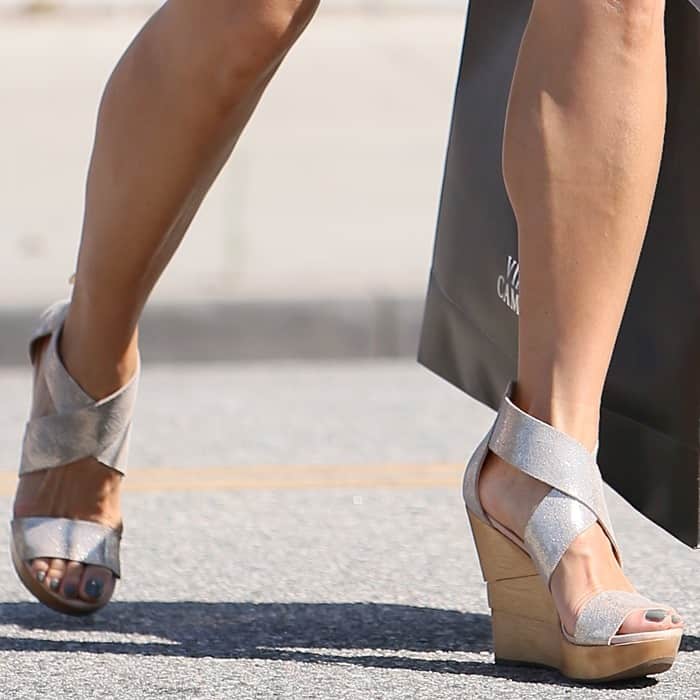 A closer look at Kelly Hu's metallic ankle-wrap wedges
If you think the shoes look quite familiar, that's because they're from Diane von Furstenberg — the "Opal." They feature horizontal straps at the front and thick crisscross straps that wrap around the ankles. These sandals are unique (compared with other sandals) because of the asymmetrically stacked layers of wood that make up the wedge heels.
The 'Opal' also comes in a variety of renditions from classic leather to mixed media, solid to animal print, and monochromatic to color-block. They also have it in metallic gold if you want a different look.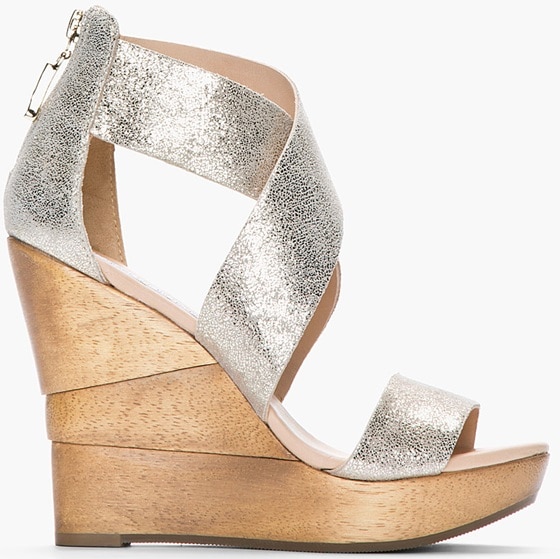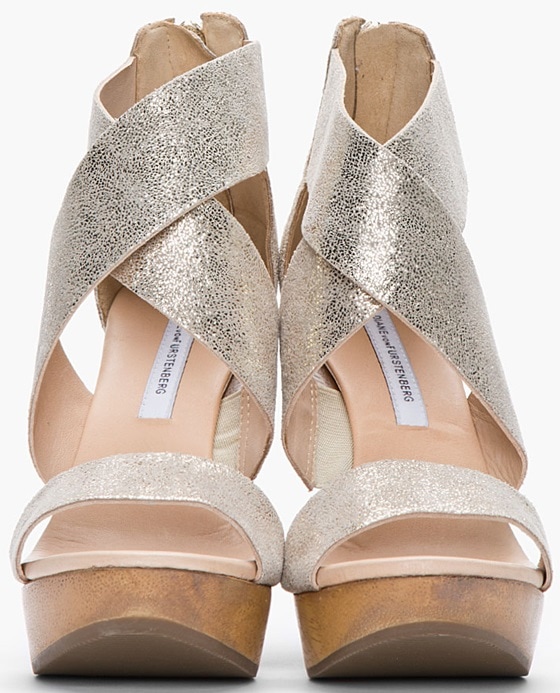 Diane von Furstenberg 'Opal' Wedge Sandals, $295
For more choices of the 'Opal' sandals, try visiting Neiman Marcus and Shopbop. They have it in several colors and material combinations, a few of which are the following:
Diane von Furstenberg 'Opal' Wedge Sandals in Cuoio, $295
Diane von Furstenberg 'Opal' Wedge Sandals in Mink, $295
Diane von Furstenberg 'Opal' Wedge Sandals in Pumice, $295
Diane von Furstenberg 'Opal' Wedge Sandals in Animal-Print Haircalf, $298
Credit: Michael Wright/WENN