In case you haven't heard yet, Kendall Jenner is the latest member of the Kardashian-Jenner brood to purchase a home for herself. If you haven't seen her home yet, you should. It's absolutely gorgeous.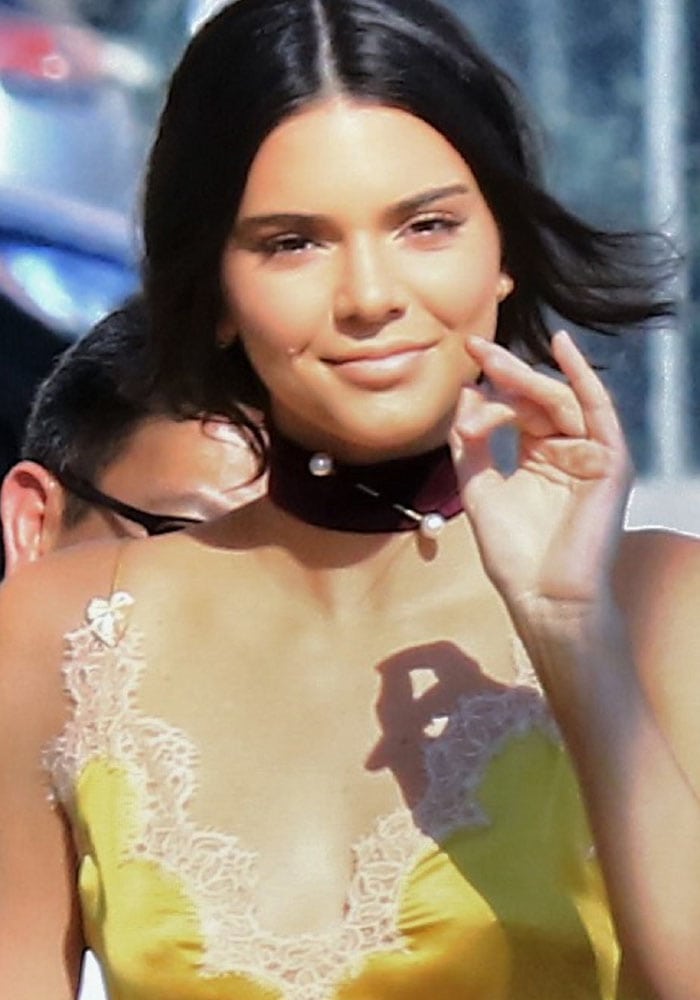 Kendall Jenner's silk and lace camisole from Gucci
And, as it turns out, Kendall's new home is right across Jimmy Kimmel's home. The result? A hilarious picture of the two as neighbors.
Kendall arrived at the ABC Studios in Los Angeles to sit down with her new neighbor for "Jimmy Kimmel Live!"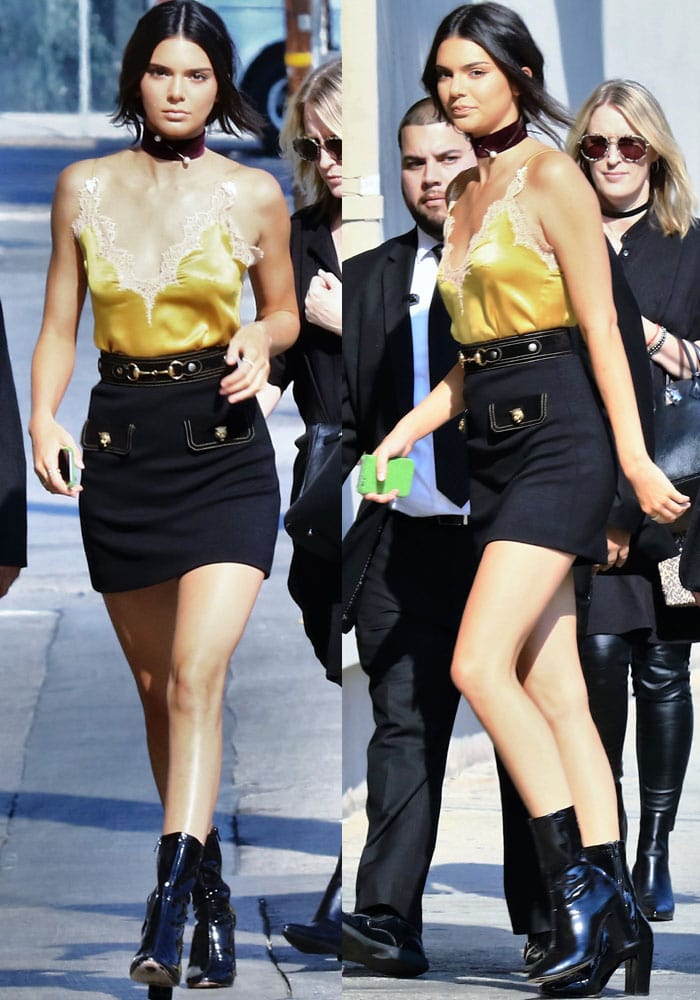 Kendall Jenner flaunts her legs in a belted wool skirt outside ABC Studios for "Jimmy Kimmel Live!" in Hollywood on August 24, 2016
The 20-year-old represented Gucci in the brand's silk and lace camisole and belted wool skirt in black.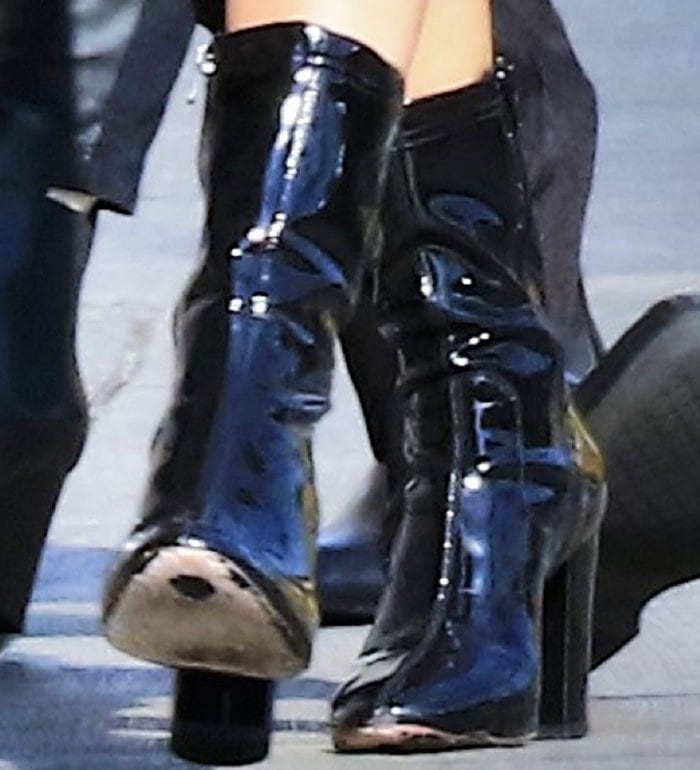 Kendall wears her favorite Kenneth Cole "Krystal" patent ankle boots
Kendall put the finishing touches on her broadcast outfit with a Dries Van Noten pearl detail velvet choker and one of her go-to travel footwear, the Kenneth Cole "Krystal" patent boots.
Kendall's mom Kris Jenner accompanied her daughter backstage
Kendall said her mom, Kris Jenner, was initially a little anxious at the thought of her daughter living alone. The model automatically reassured her mom that everything will be OK since Jimmy lives right across the street.
"I heard you're a chef, and I want you to make some food for me," Kendall jokingly requested. "I'm really offended you haven't invited me over yet for a welcome to the block kind of thing."
"Are you allowed to eat when you're on the cover of Vogue?" Kimmel asked.
Jimmy joked back that he would come running in his underwear to help Kendall if needed, and that he was president of the neighborhood watch.
"I'm the captain of the neighborhood watch!" Kimmel said. "Don't worry, I'll shuffle down in my underpants and take care of whatever is going on."
Watch a clip of the interview below.
Get Kendall's go-to pull-on footwear, the Kenneth Cole "Krystal" ankle boots, at Zappos and Nordstrom.
Kenneth Cole Krystal Patent Leather Boot, $495
Most people living next to a member of the Kardashian/Jenner family would probably consider buying one of these "Like a Good Neighbor Stay Over There" doormats from Amazon:
Funny Like a Good Neighbor Stay Over There doormat
Credit: WENN