The mother hen of the Kardashian/Jenner brood is in her matchmaking mode again, but this time her mojo isn't quite working all that well for her (when did it ever?).
Kris Jenner reportedly became close with the ex-beau of Nicole Scherzinger and former Formula One ace, 30-year-old Lewis Hamilton, in a bid to set her up with none other than her own teenage daughter, Kendall Jenner. The doting stage mom pointed out that Kendall was drawn to bad boys, such as Chris Brown and Justin Bieber, and thought that Lewis would be a great influence on Kendall. Err, we're not so sure that's how dating bad boys works. Kendall reportedly brushed it off, however, showing no interest in dating the race car driver despite staying in touch after their first meeting.
Kendall was spotted with a few guy friends making a quick run to the organic supermarket Erewhon in West Hollywood, emerging with a bottle of organic juice in hand. Kendall looked like she had just been working out in a pair of black tights and a tank top from American Apparel, which she wore under a black zip up hooded jacket. The 19-year-old put her hair up in a messy bun and slipped on a pair of oversized reflectors by Victoria Beckham and carried a black tote by Balenciaga. The model finished off her sporty chic look with a pair of Nike Flyknit Lunar 2 sneakers.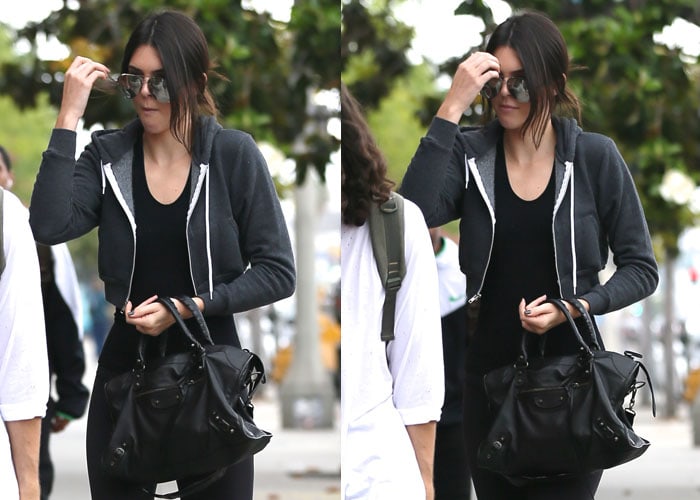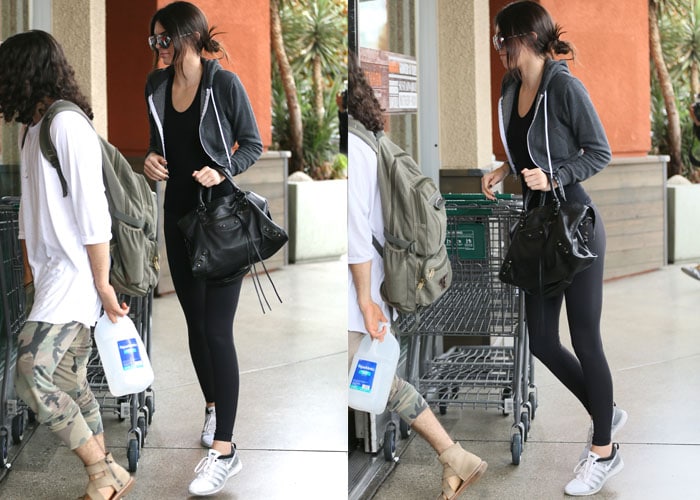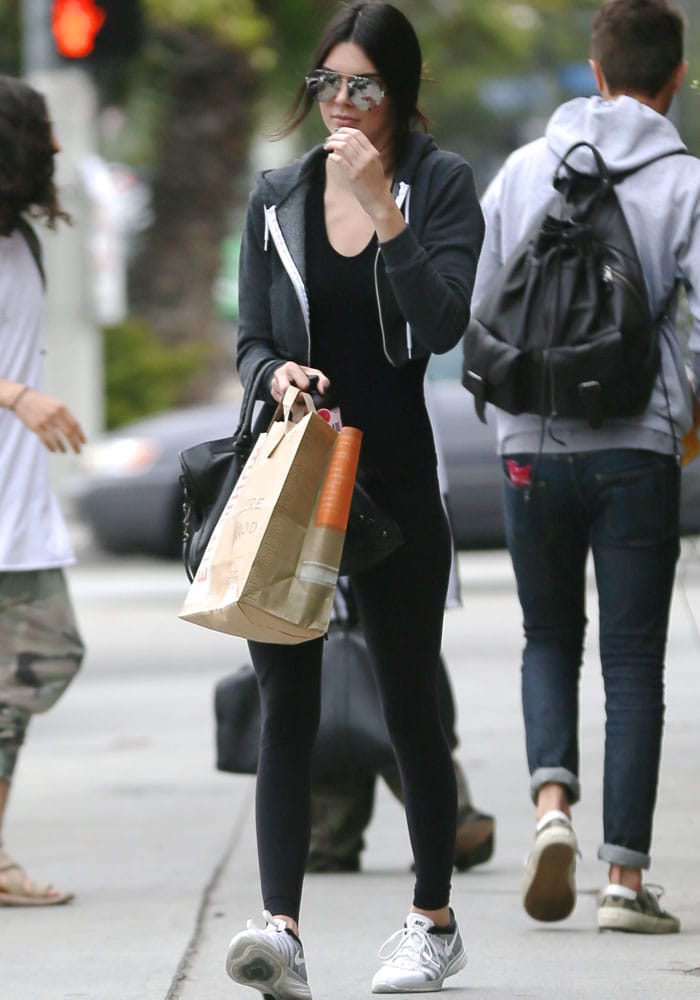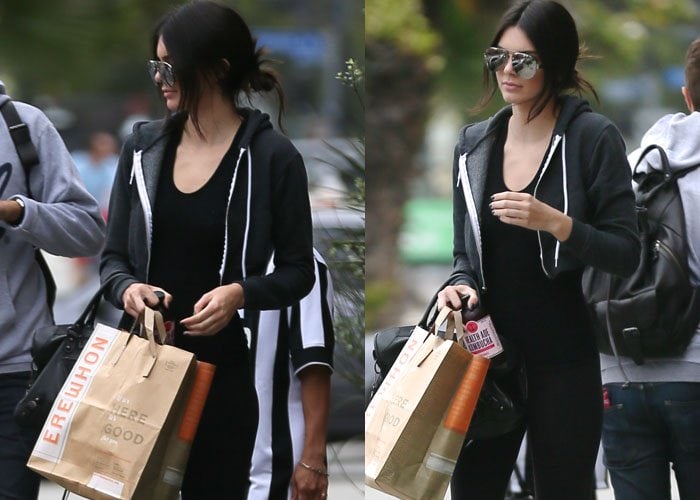 Kendall Jenner food shopping at the organic supermarket, Erewhon in West Hollywood on June 4, 2015
If you're not a fan of the popular neon flyknit pairs, this subdued one will most likely float your boat. This basic pair seems to be quite popular, however, so make sure to grab a pair while you still can over at Amazon.
Nike Flyknit Lunar 2 Sneakers, $134.99 (before: $149.99)
Credit: Owen Beiny / WENN