The Kendall sisters are all over the news today for quite different reasons.
Kendall Jenner just turned 18 this month and has already managed to expose her nipples in a sheer shirt. Famed Australian photographer Russell James took this risky photo as part of a modelling job:
Kendall's younger sister Kylie attended the premiere of 'Catching Fire' in Los Angeles. She was joined on the red carpet by Elizabeth Banks, Isabelle Fuhrman, Jena Malone, and Jennifer Lawrence.
The 16-year-old donned a Kimberly Ovitz Chalu dress (available in white at Shopbop) paired with a Bottega Veneta 'Intrec' knot clutch and Christian Louboutin's Mado leather lace-up ankle boots.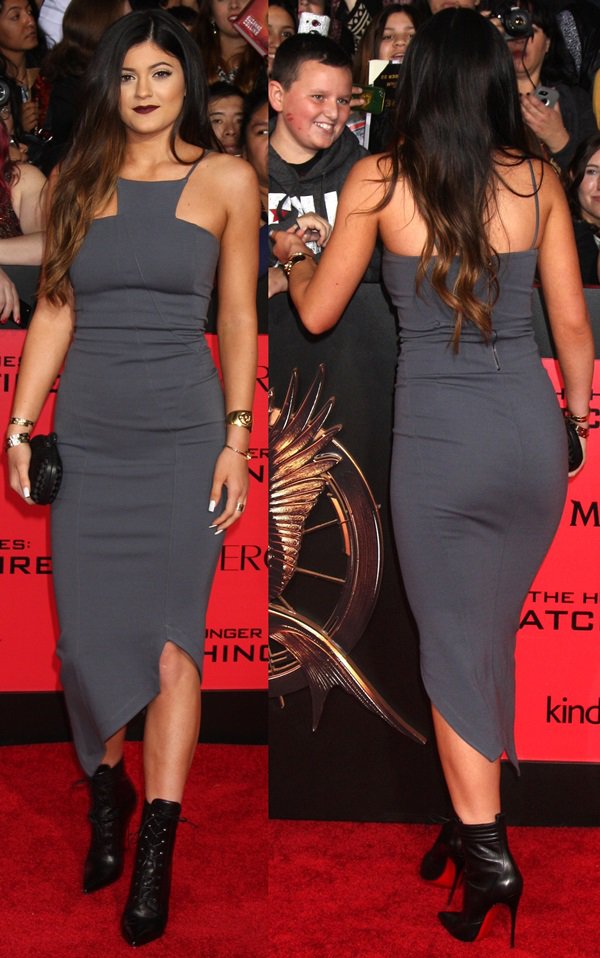 Kylie Jenner arrives at the premiere of 'The Hunger Games: Catching Fire' held at Nokia Theatre L.A. Live in Los Angeles on November 18, 2013
Kylie Jenner donned a gray haltered Kimberly Ovitz 'Chalu' dress
Kylie Jenner rocking Christian Louboutin's Mado leather lace-up ankle boots
While Kendall's dress unfortunately has sold out online, you can browse other dresses by Kimberly Ovitz at Shopbop. Different versions of her Louboutin boots have previously been spotted on Jennifer Hudson and Toni Braxton.
Mado Leather Lace-Up Ankle Boots, $1,595 at Saks and Nordstrom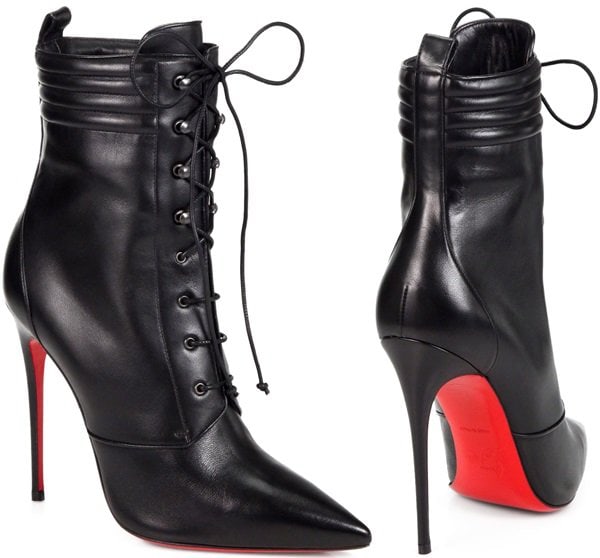 Mado Leather Lace-Up Over-The-Knee Boots, $2,195 at Saks and Nordstrom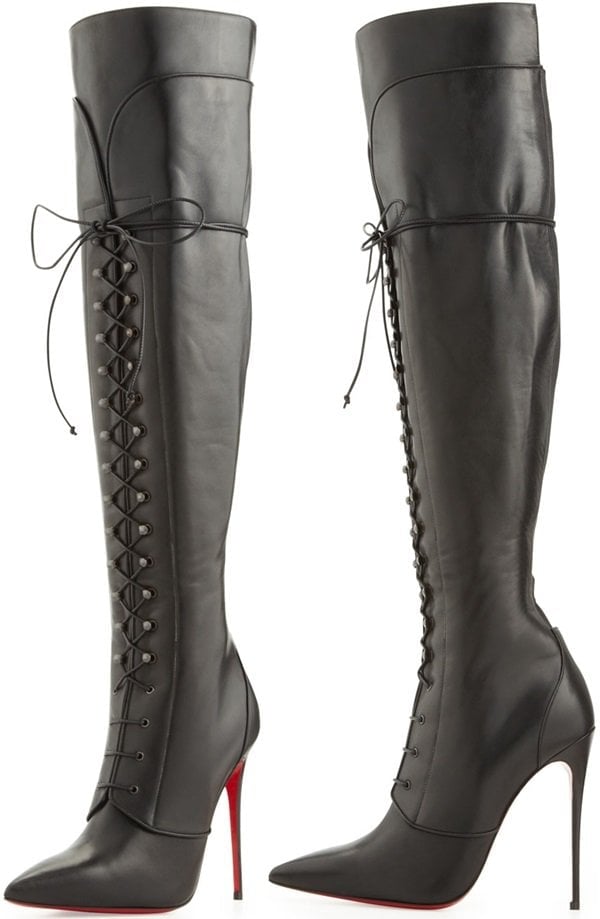 Credit: Apega / WENN / Nikki Nelson / Russel James Instagram / Kendall Jenner Instagram