Kendall Jenner seems to be a budding photographer. The model and reality star recently debuted a series of works for Love Magazine featuring Cindy Crawford's daughter, Kaia Gerber, and she's still shooting up a storm. This time, Kendall decided to take her Pentax along for New York Fashion Week, shooting scenes that we can only dream about seeing in our lifetimes.
Kendall was spotted returning to her New York hotel with her camera strap over one shoulder.
Kendall Jenner returns to her hotel in New York on September 12, 2016
Kendall plays photographer in the 3.1 Phillip Lim "Kyoto" boots
Kendall wore a Re/Done x Hanes "The 1950s" boxy tee paired with the Denim x Alexander Wang "Bite" shorts underneath a black fur jacket.
The model finished her look with the Fallon "Monarch" bandana choker, the Gentle Monster x Opening Ceremony "Zhora" sunglasses, a leather backpack from M2malletier, and the 3.1 Phillip Lim "Kyoto" boots in black leather.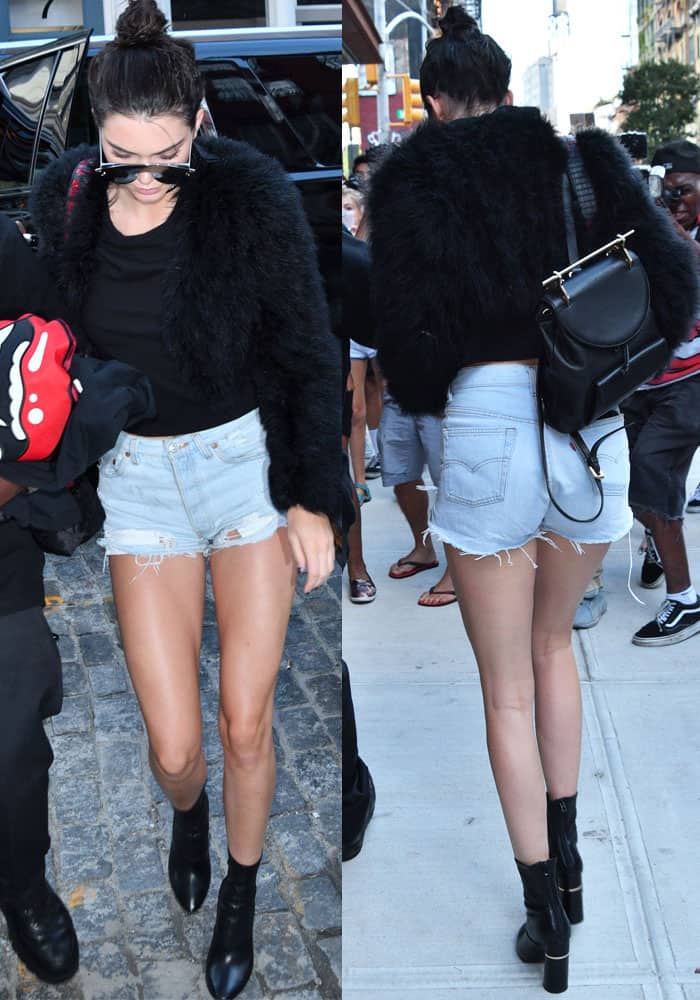 All in a day's work: Kendall rushed back into her hotel after a busy NYFW day
While her photos of Kaia Gerber turned out beautiful, we're not quite sure what her NYFW peg was. All we know is that her photos, while of interesting subjects, are blurry- and it's not an artistic bokeh or anything.
But we're all for Kendall getting out of her modeling world to work on her hobbies. We're looking forward to seeing more great images from the oldest Jenner sister soon.
Kendall uploads a photo that she took of Karl Lagerfeld backstage
Shop Kendall's 3.1 Phillip Lim "Kyoto" boots at Net-A-Porter, Shopbop and Saks.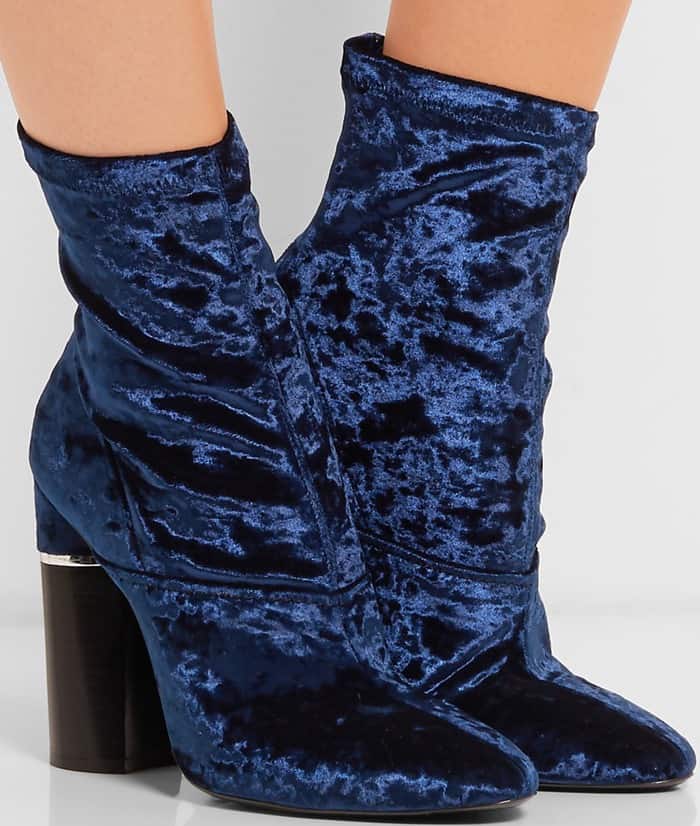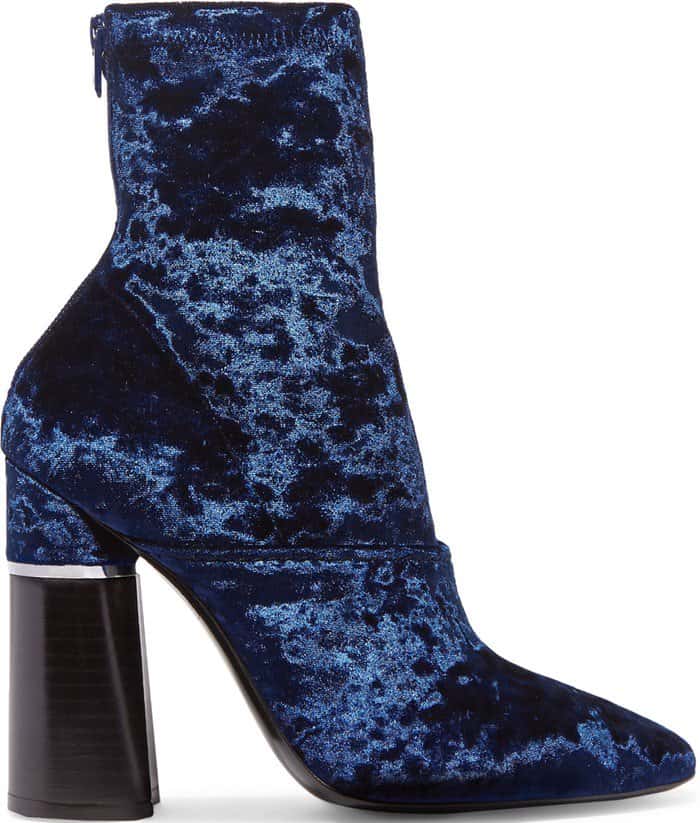 3.1 Phillip Lim "Kyoto" Booties, $795 at Net-A-Porter, Shopbop and Saks
Credit: Kendall Jenner's Instagram / TNYF / WENN