We knew it was going to happen — it was only a matter of time. Kylie Jenner and Kendall Jenner have finally launched their own shoe line.
While we don't know how much help they received during the design process, it will be interesting to see if the Jenner sisters will actually be wearing shoes from their own collection.
Celebrities like Fergie and Gwen Stefani are often seen sporting styles from their eponymous shoe lines. On the other hand, Jessica Simpson and Paris Hilton seem to avoid them like the plague.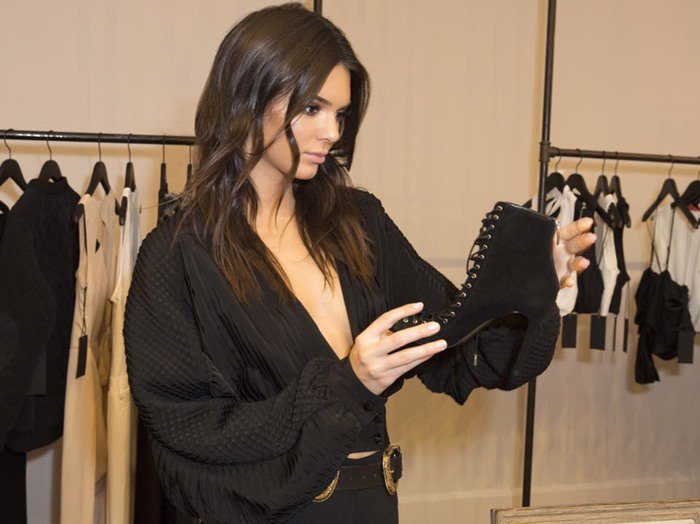 An image from the KENDALL + KYLIE campaign
"This collection is really important to us because it's a reflection of our point of view in the fashion world today," Kendall told Vogue in an interview.
"We've matured a lot in our tastes and aesthetics and are inspired by so many people in the industry, that creating this line is something we're really proud of."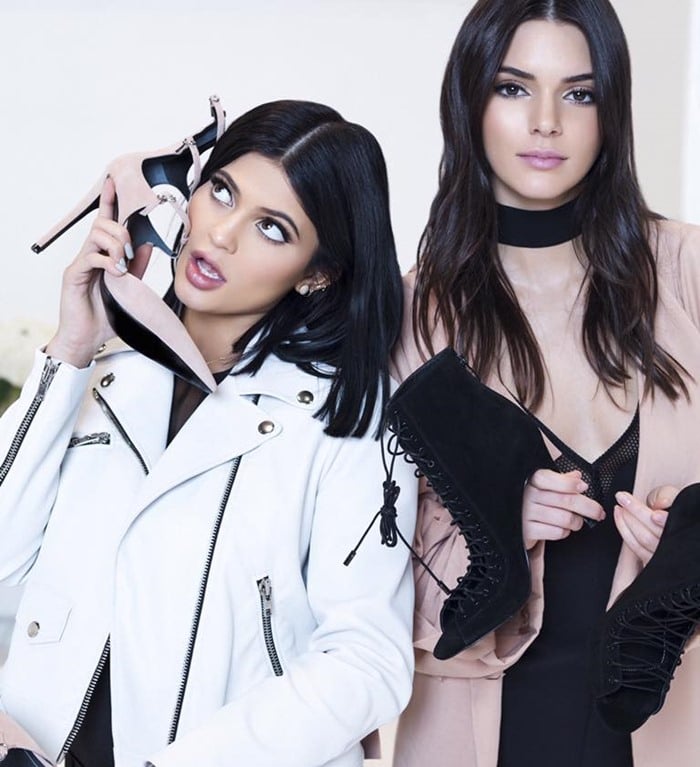 Kendall and Kylie Jenner with shoes from the Kendall + Kylie shoe collection
"This collection is our most elevated and sophisticated, yet it's so versatile. There's something for everyone, no matter your age," Kylie explained.
"Kendall and I are excited to start wearing it and can't wait to see our friends in it, too," she added.
The most popular style from the KENDALL + KYLIE Spring 2016 collection is the "Ginny," a Victorian-inspired sandal designed with seriously contemporary flair.
These lace-up heels feature a cagey upper and thin laces that flatter the foot and ankle. They are designed to play up both Kendall's more refined femininity and Kylie's dynamic edge.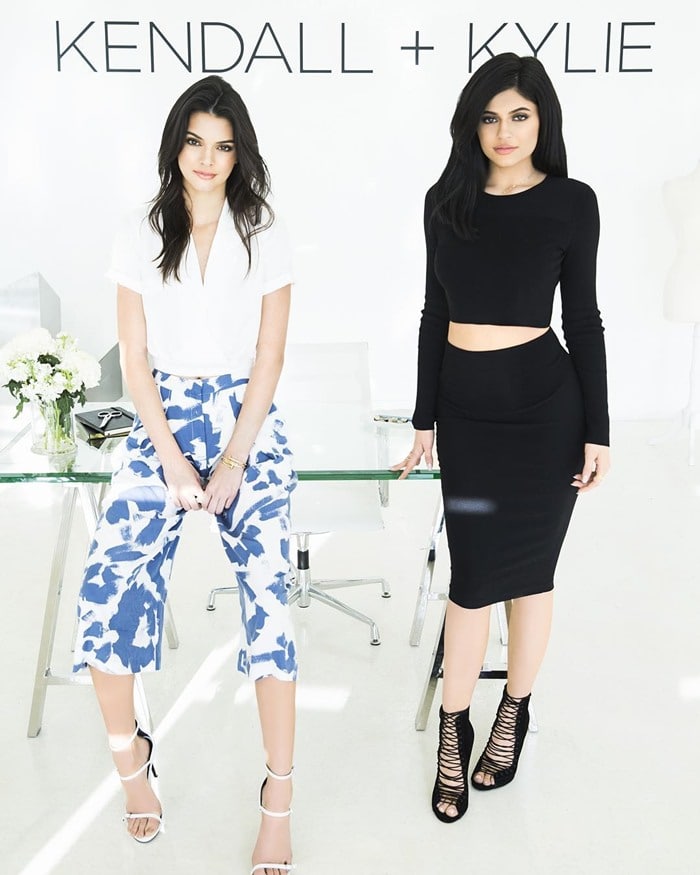 Kendall and Kylie have launched a collection of sky-high stilettos and boots
Would you be embarrassed to be seen in shoes designed by Kendall and Kylie Jenner?
KENDALL + KYLIE Ginny Suede Lace-Up Booties, $199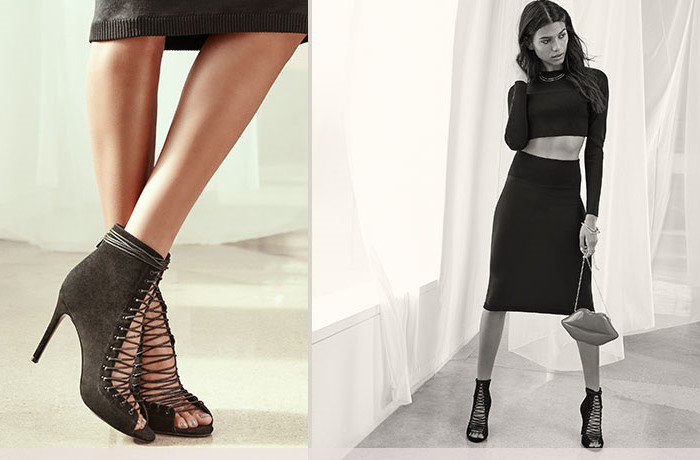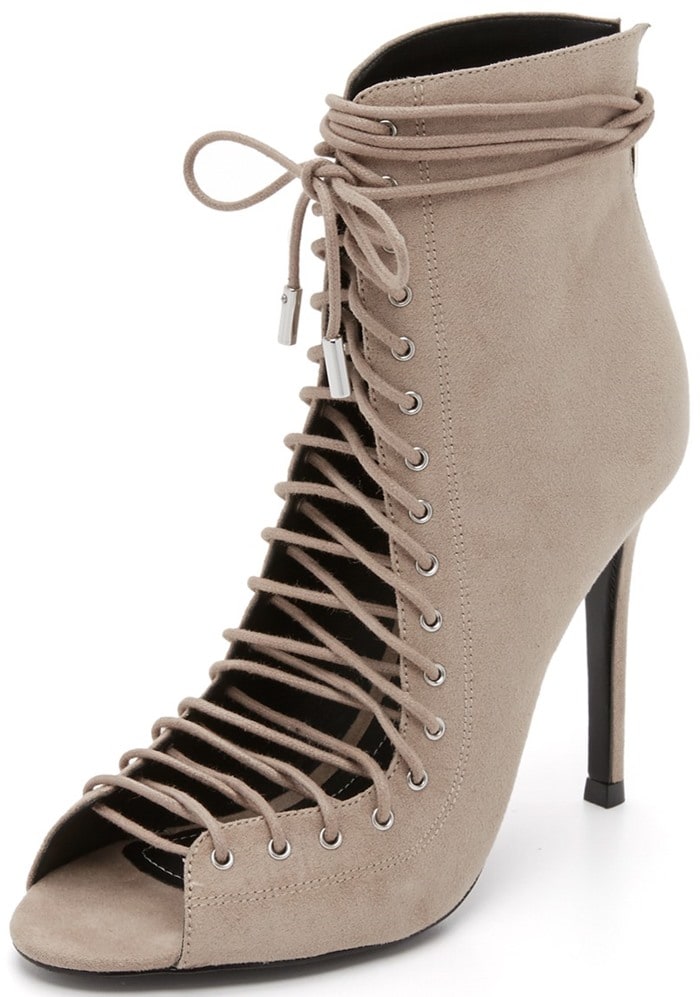 Credit: Kendall + Kylie Facebook and Instagram