Not everybody is snowed in for the holidays. If you just happen to live where it's sunny and warm all the time, PacSun's holiday collection featuring California's most famous teen residents, Kendall and Kylie Jenner, is something you'll want to check out.
Kendall and Kylie Jenner launch PacSun's holiday collection in Glendale on Nov. 9, 2013
The younger segment of the Kardashian family were at the Glendale PacSun store to launch the brand's new holiday collection last November 9. A semi-grungy, skater girl range of items from beanies to baseball shirts and skirts were on display, including photos of Kendall and Kylie styled in the holiday collection, basking in the sun.
PacSun's Holiday Collection on display along with the styled photo shoots of Kylie and Kendall
At the event, both were also wearing items from the PacSun holiday collection. Kylie wore a vertical striped LOVE cropped tank and a matching midi skirt with her favorite Christian Louboutin "Azimut" gladiator booties. Kendall rocked skinny jeans with a cropped white shirt and a MEOW-ing tiger in front.
Kylie Jenner in PacSun's striped cropped tank and midi skirt combo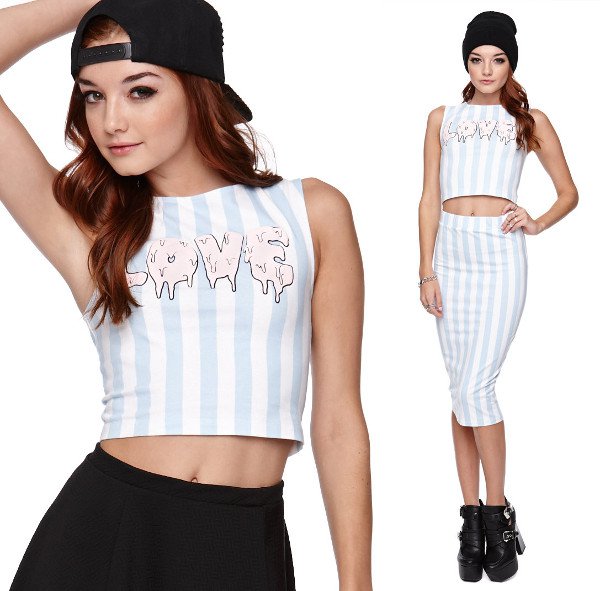 Cropped Tank, $26.95 and Daisy Midi Skirt, $36.95
Kendall Jenner in PacSun's graphic cropped shirt
Short Sleeve Cropped Tee, $22.50
It's nice to see the two young ladies doing something worthwhile, especially Kylie after her big tantrum at a hotel bar. We hope they stay out of trouble even while they sparkle in the spotlight. And if this holiday style got you curious, check out the other fun cropped tops from PacSun we found below!
Smiley Cropped Tank, $26.95
Cropped Pullover Hoodie, $39.95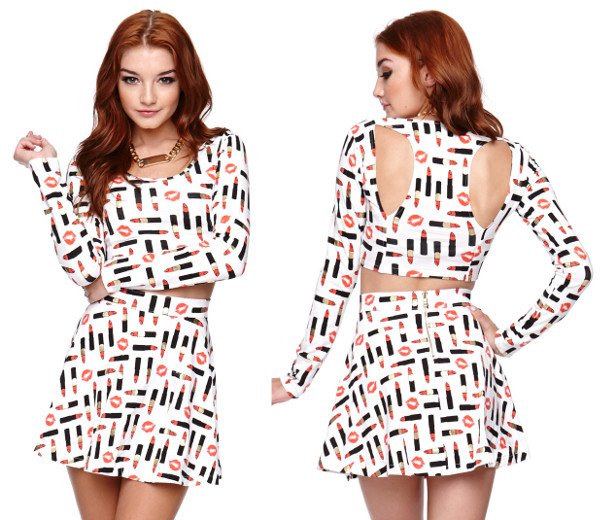 Long Sleeved Cropped Top, $26.95 and Lipstick Skater Skirt, $32.95
Daisy Cropped Tank, $26.95 and Daisy Midi Skirt, $36.95
Credit: FayesVision / WENN