We know that the lives Kendall and Kylie Jenner lead require them to look good at all times, but this is just ridiculous. For what looked like an ordinary day out and about in LA on Friday, the two sisters were perplexingly dressed to the nines.
Kendall was in a Jonathan Simkhai Fall 2015 spill-knit crop sweater, blush-pink palazzo pants, Sophia Webster "Coco" pumps, and rosegold Linda Farrow 307 sunglasses. Not to be outdone, younger sis Kylie dolled up in a Tamara Mellon crop top and matching high-waist trousers that also showed off her flat stomach. She finished her look with gold Tamara Mellon "Whisper" sandals, her signature piled-on gold accessories, and her new back-to-blue hair.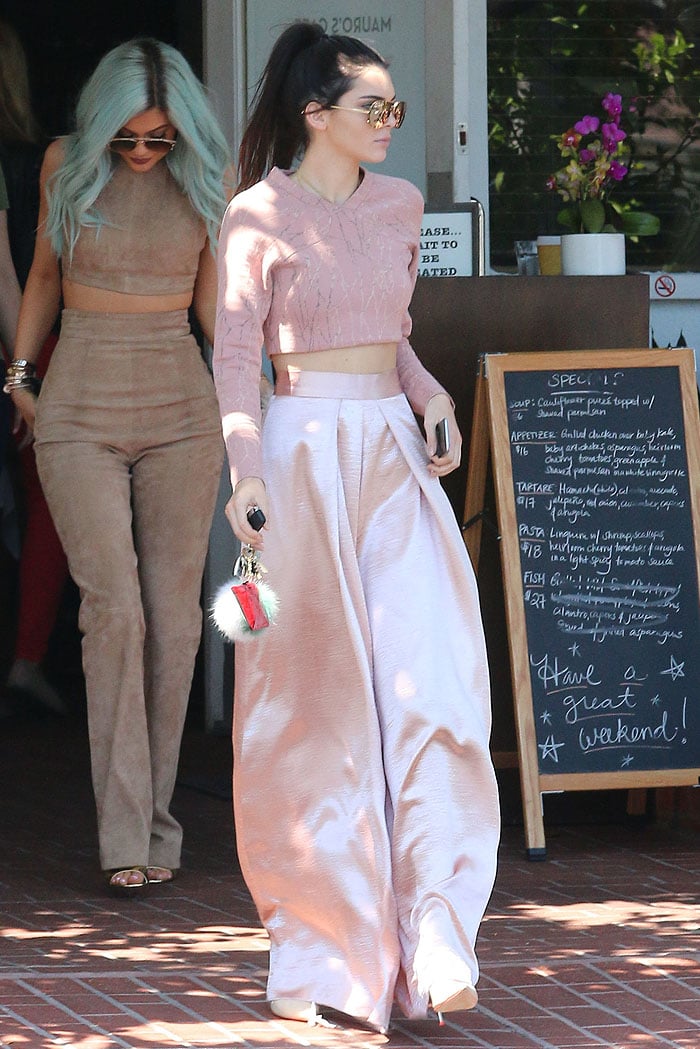 Sisters Kendall and Kylie Jenner leaving after having lunch at Mauro's Cafe in West Hollywood, California, on July 10, 2015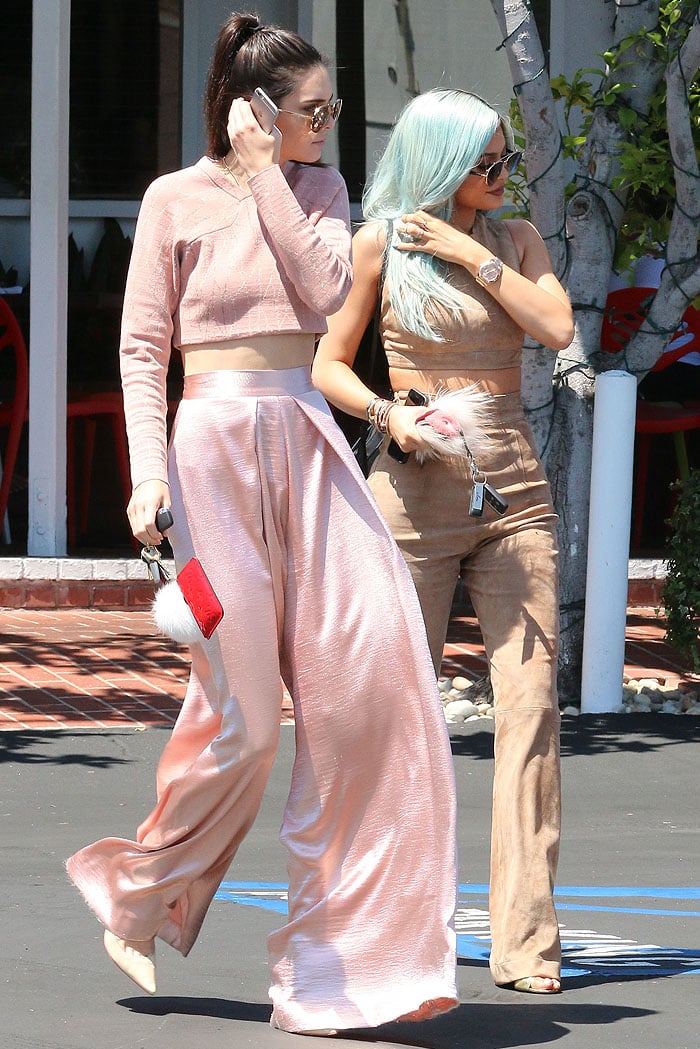 Kendall and Kylie touching their hair at the same time to partially hide their faces from the paparazzi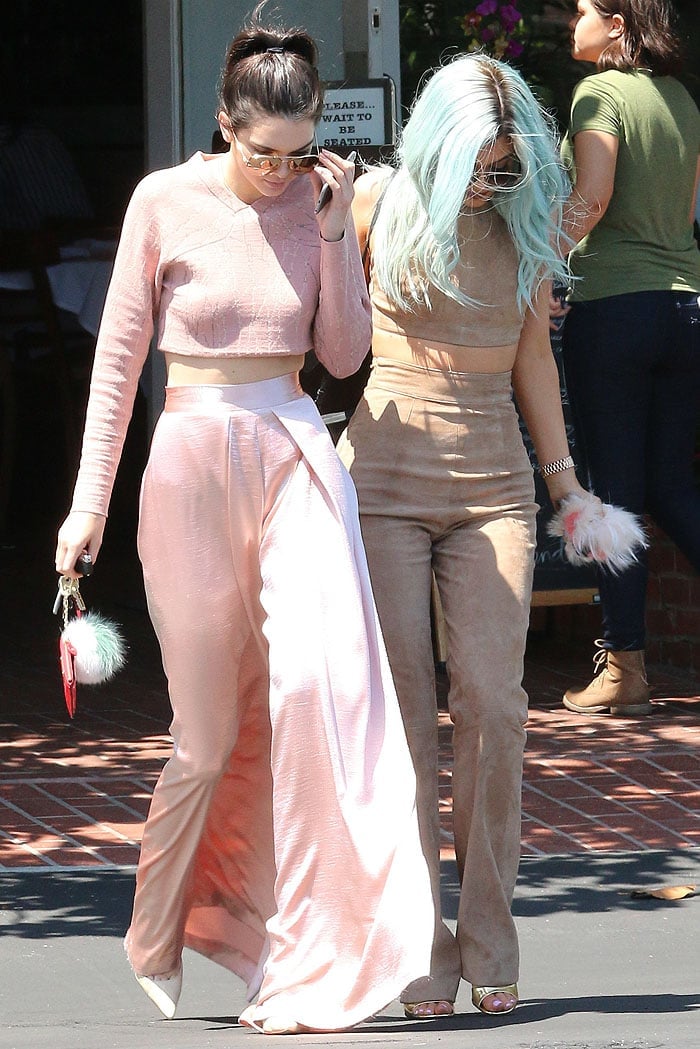 Kendall and Kylie looking down at the ground to avoid the cameras
Kendall and Kylie were neither filming 'Keeping Up with the Kardashians' that day nor were they being followed by cameras apart from the paparazzi that were there. So they really got all dressed up just to have lunch together at Mauro's Cafe.
Maybe to squeeze more mileage out of her glam outfit and to make all the time she spent getting dressed more worth it, Kylie was seen doing more mundane things like stopping by the salon, taking pictures with fans, and getting her favorite Greek yogurt. She also couldn't seem to stop touching her turquoise blue hair, which got people speculating that the new color is just a wig and not a permanent dye job.
Kylie Jenner arriving at Salon 90210 in Beverly Hills, California
Kylie Jenner stepping down from her white Range Rover
Kylie Jenner taking a selfie with a fan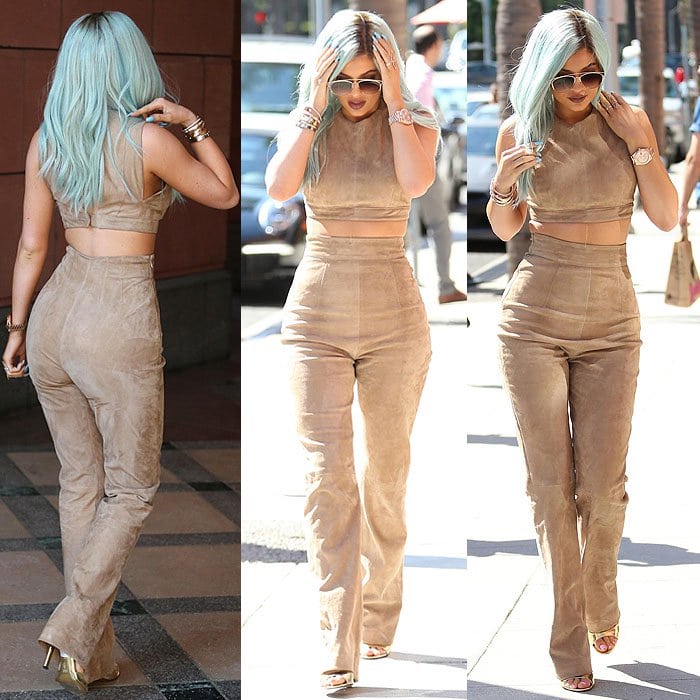 Kylie Jenner can't stop touching her hair while out to get a treat at Go Greek Yogurt in Beverly Hills, California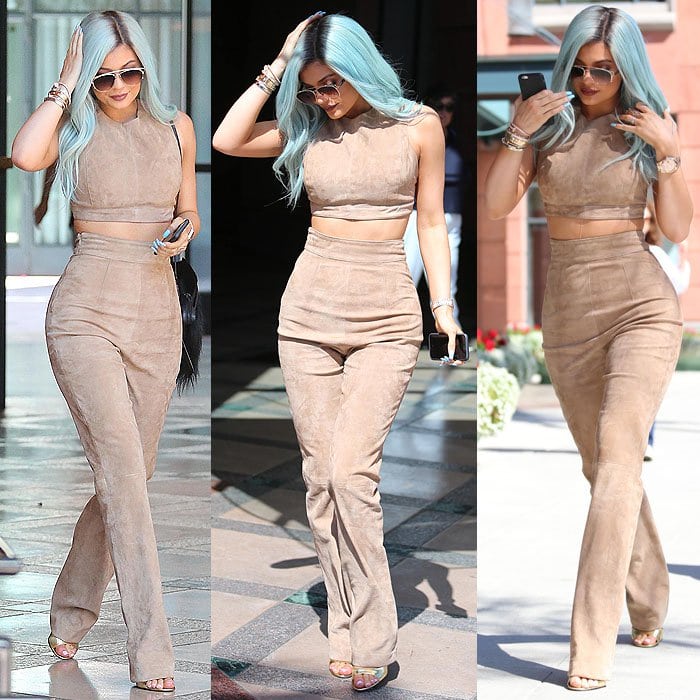 Kylie Jenner can't seem to keep her hands off her newly dyed turquoise-blue hair
Do you think Kendall and Kylie Jenner were way overdressed that day? Their shoes are ID'ed below.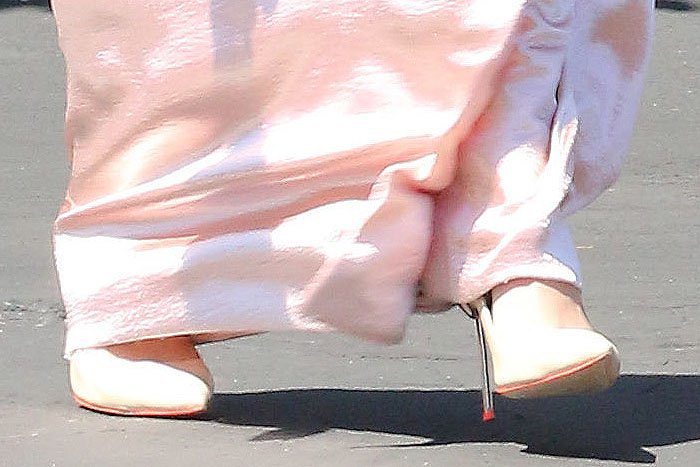 Sophia Webster "Coco" pumps on Kendall Jenner
Sophia Webster "Coco" Pumps in Nude and Flamingo, £360 at Farfetch
Tamara Mellon "Whisper" sandals with the stickers still on them on Kylie Jenner
Tamara Mellon "Whisper" Sandals, $695 at Tamara Mellon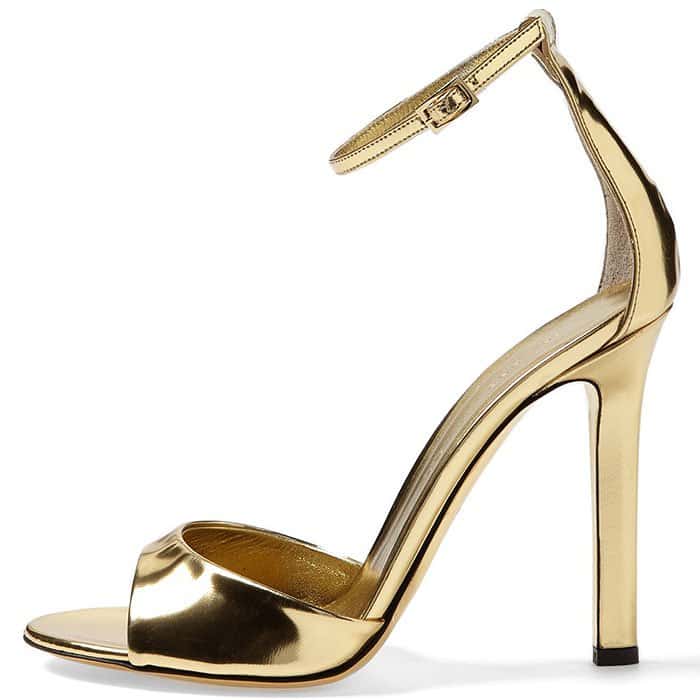 Credit: WENN