It was bound to happen sooner rather than later: Kendall and Kylie Jenner now have their own shoe and handbag line. The sisters collaborated with Steve Madden's contemporary label, Madden Girl, on their collection. As it is targeted toward a younger audience, the ad campaign features Kendall and Kylie doing not-so-serious poses, such as taking selfies, drinking sodas, and eating Chinese takeout.
Steve Madden's Instagram snaps of Kendall and Kylie Jenner's modeling photos for their Madden Girl collection
Watch Kendall and Kylie modeling in action for Madden Girl here:
As for the shoes, well, just like the ad campaign, they're lighter and tamer than the shoes we're used to seeing on Kendall and Kylie. We only see a bit of their favorite Celine, Alaia, and Louboutin shoes in the "Rocklinn" high-heel sandals. As for the other four styles, they are more reflections of the sisters' fun-loving, beach-going California girl side. We kind of wish that Kendall and Kylie did inject more of their fierce personalities into their shoe collection, but at $69.95 to $79.95 price points, maybe that's too much to ask.
Below are Kendall and Kylie's Madden Girl shoes. Check them out, and tell us how you would end this sentence: "the Kendall & Kylie for Madden Girl shoe collection is _____."
"Rocklinn" Sandals, $79.95 at Nordstrom
"Fortune" Wedge Sandals, $79.95 at Nordstrom
"Backupp" Ankle-Cuff Sandals, $69.95 at Nordstrom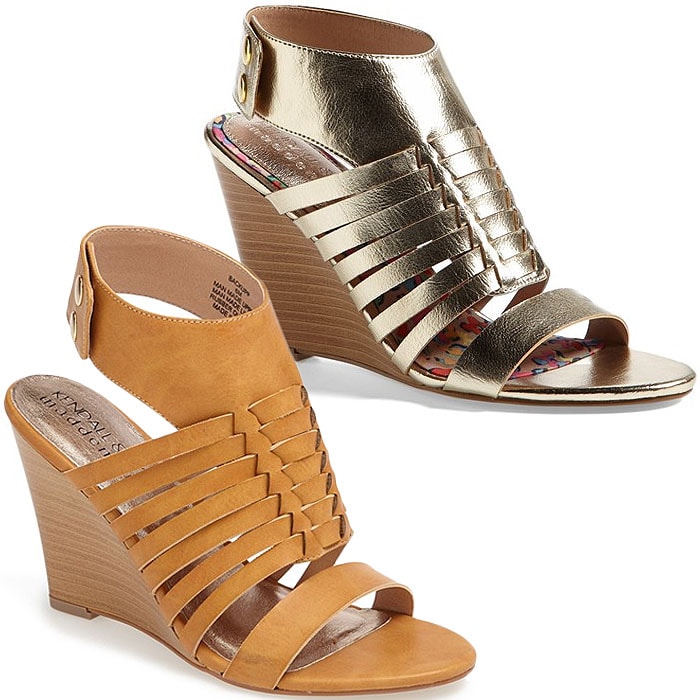 "Brinn" Wedge Sandals, $69.95 at Nordstrom
"Karizma" Sandals, $69.95 at Nordstrom
Credit: Steve Madden's Instagram