Something about Ke$ha's outfit in the following pictures really got us:
Ke$ha arriving at LAX in Los Angeles, California, on November 26, 2013
No, it's not the allover veiny eyeball print. It's not even the mismatched eye print on the scarf she was wearing over half of her face. It's the fact that she was not wearing eye-print shoes. Next to all those eyeballs, her plain black Chucks only look bland, sad, and boring.
We firmly believe that if you're going to wear something from head to toe like this, you really gotta commit and not flake out once you get to your shoes! Ke$ha totally wasted this opportunity. If there ever was a time to wear eye-print shoes, this was it.
By the way, if you're wondering how we know it's really Ke$ha in the pictures above, the tattoos on her right hand and wrist are what identified her.
Ke$ha performing at the Yahoo! Wireless Festival held at the Queen Elizabeth Olympic Park in Stratford, London, England, on July 12, 2013
Back to the shoes — we wish someone had shown Ke$ha the following eye-print footwear. They would have made her outfit complete, and the eye print is very much on-trend right now, having been spotted on the likes of Hayley Williams, Hailee Steinfeld, and Miley Cyrus.
1. Jeffrey Campbell "Lita" Crazy Eye-Print Booties, $170
Ke$ha could've gone hipster on us and could've worn these fashion-blogger-favorite "Lita" booties with a crazy eye print.
2. Iron Fist "I See You" Peep-Toe Pumps, $69.99
She also could've gone the sporty-feminine route and worn these peep-toe pumps with her hoodie and baggy shorts.
3. Kenzo Eye Ballerina Flats, $390
She also could've gone girly-cute on us.
4. Fendi Eye Saffiano Ballerina Flats, $590
Or she could've gone designer because luxury designers are also very much into the eye print right now.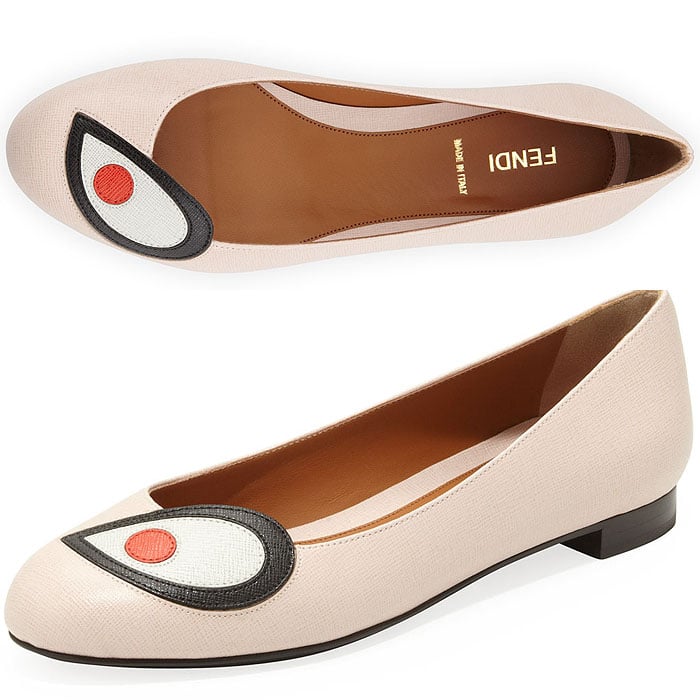 5. Kenzo Eye-Print Open-Toe Boots, $863
Kenzo started the whole thing.
6. Kenzo Eye-Print Sneakers, $293
If Ke$ha wanted to stick to her "casual comfort at the airport" look, eye-print sneakers that fit the bill do exist.
7. Jeffrey Campbell "HOMG" Crazy Eye-Print Sneakers, $80
These outrageous Jeffrey Campbells fit both Ke$ha's outfit and her crazy personality.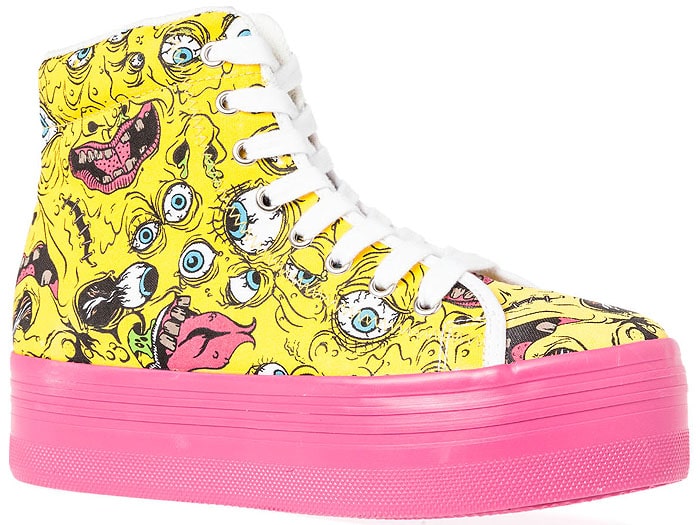 Have you ever committed to wearing a particular print from head to toe?
Credit: WENN