Pop singer Kesha is known for her risque fashion choices. This time, we spotted her in what appears to be a lingerie paired with the "Donue" booties from Christain Louboutin. Before I go on, you have to see her ensemble for yourself: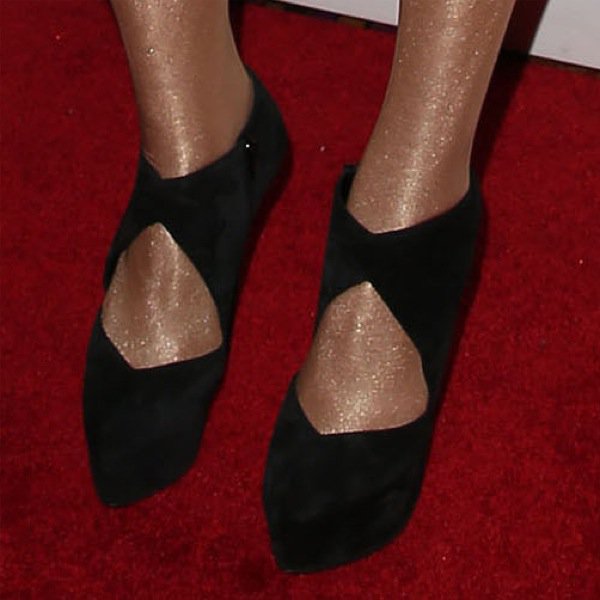 Kesha at Pure Nightclub's anniversary celebration at Caesars Palace Resort and Casino in Las Vegas on March 13, 2013
I really don't know what Kesha was thinking here. Her flower-adorned corset and pantie combo was just bad. I can't think of a single instance when shimmery nude hosiery and lingerie are appropriate out of the house (or inside for that matter)! And the oversized headdress made it even worse! Also, her overdrawn cat-eye looked a bit messy, and her red lips added drama where drama was definitely not needed.
Now, let's move on to the better elements of her look — the shoes.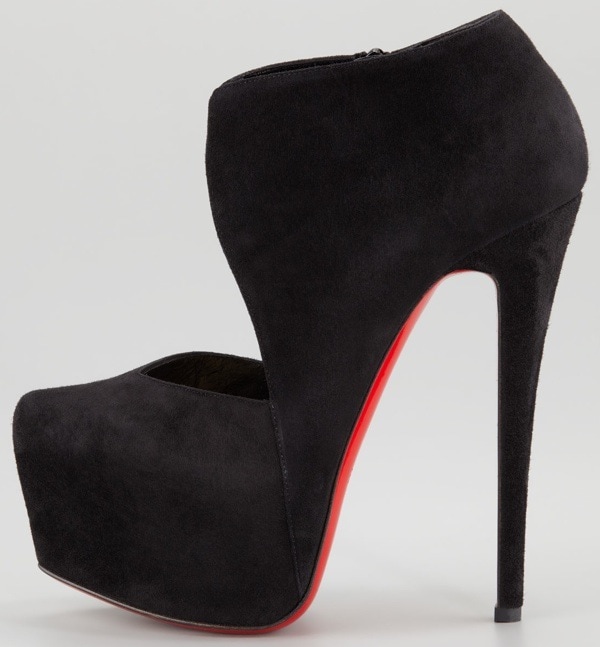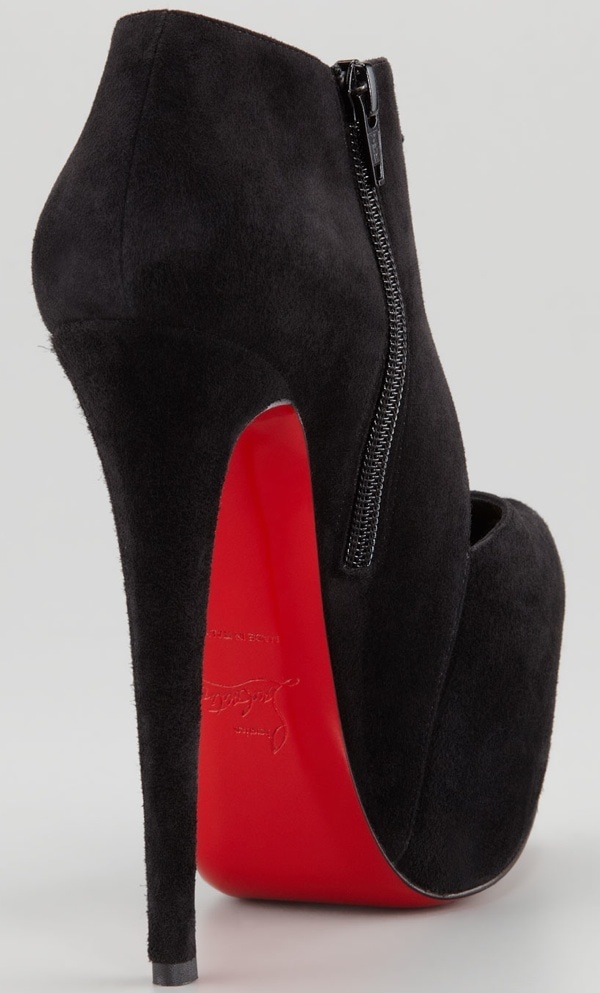 Christian Louboutin 'Donue' Open-Front Red-Sole Booties, $582 at Neiman Marcus
Unfortunately, Kesha's heels are sold out online. It's really sad because they were the best part of her ensemble. If you love the look of her boots though and crave a pair of your own, read on. We found a couple of similar Louboutin styles at Neiman Marcus!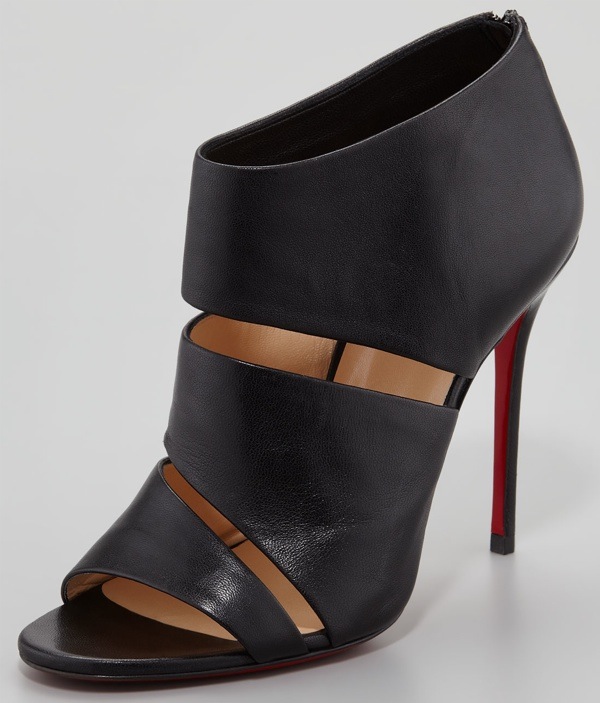 Christian Louboutin 'Cachottiere' Cutout Red-Sole Booties, $995 at Neiman Marcus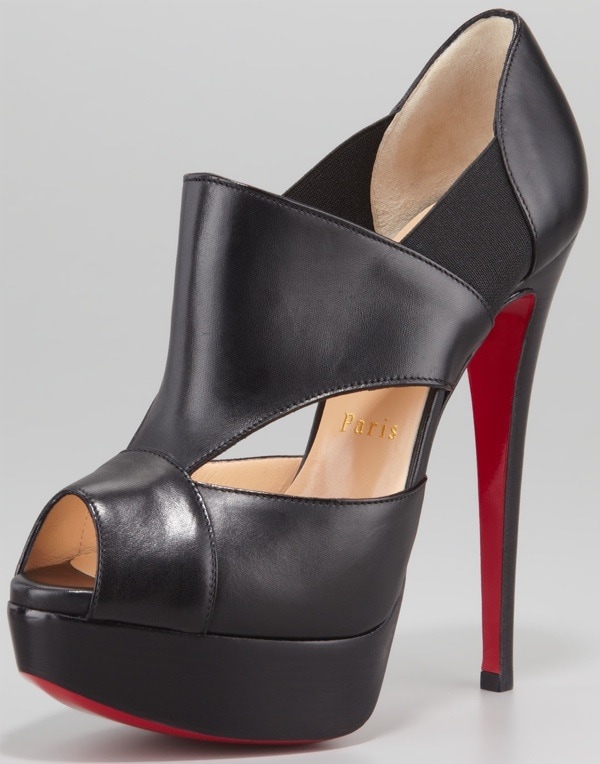 Christian Louboutin 'Pitou' Leather Peep-Toe Red-Sole Booties, $1,095 at Neiman Marcus
What do you think of Kesha's pants-less ensemble? Would you call it a hit or a big fashion miss?
Credit: DJDM/WENN/Judy Eddy