Kesha's single "Praying" was made available for digital download by Kemosabe Records on July 6, 2017, marking her return after nearly four years and following a prolonged legal battle with her former producer, Dr. Luke, whom she accused of sexual assault and other abuses.
The song delves deep into faith, control, and personal growth themes. It addresses her struggles, specifically her battle for control in the music industry and the sense that turning to a higher power may offer a remedy.
Kesha's interpretation of spirituality is deeply personal and does not conform to conventional religious norms. She associates God with nature, space, and the universe, finding solace in surrendering to these vast entities.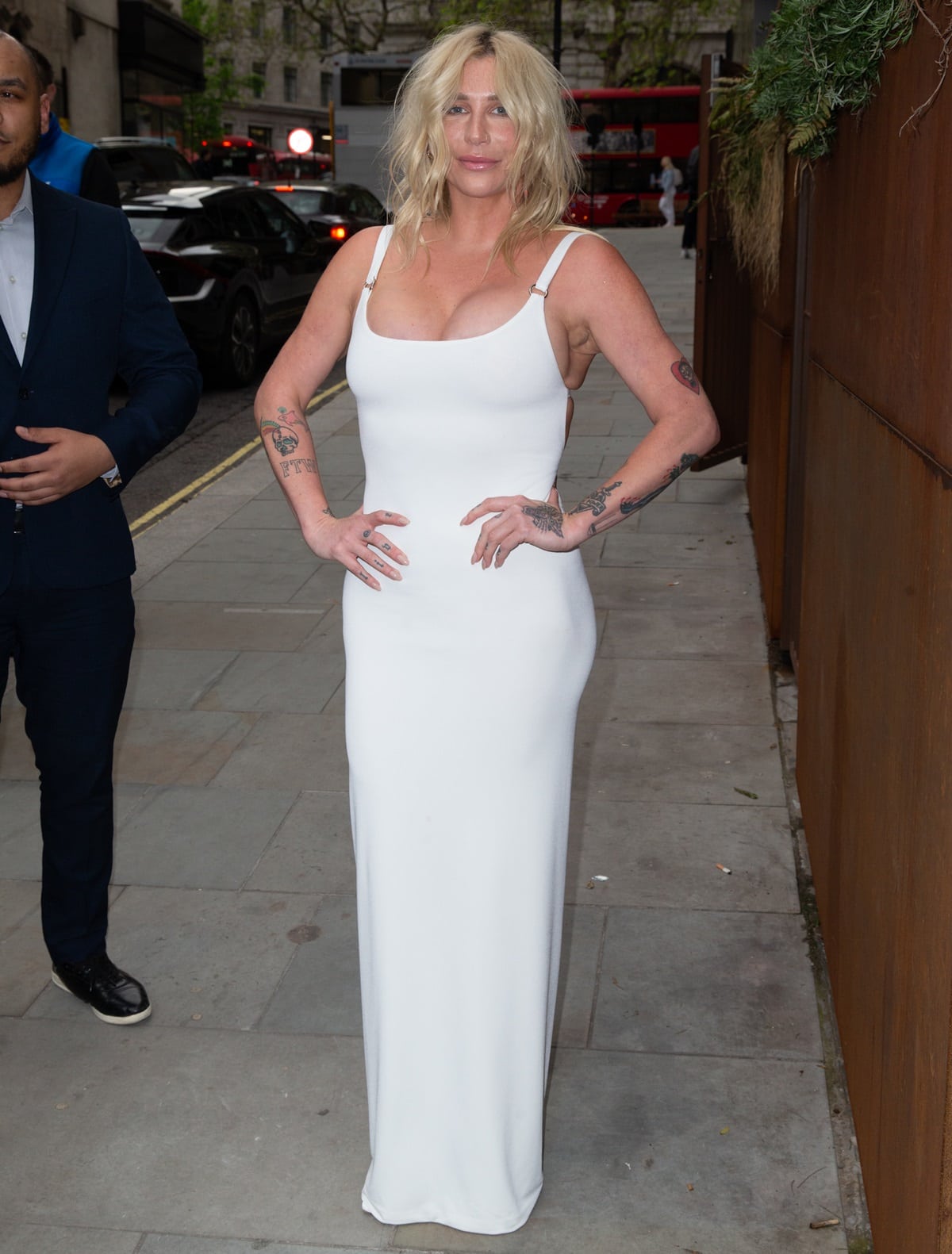 Kesha, gearing up for the release of her fifth studio album, "Gag Order," made a statement at a London listening party on May 11, 2023, radiating elegance in a pristine, form-fitting Priscavera dress (Credit: Mario Mitsis / Cover Images)
"I've always been a seeker," Kesha said in a May 2023 Rolling Stone interview. "I studied comparative religion in high school and went to every different kind of church just because I wanted to know what everyone was talking about, and what the answer was."
"In all recorded history of any society that has written it down, there's always been this search for something else," she added.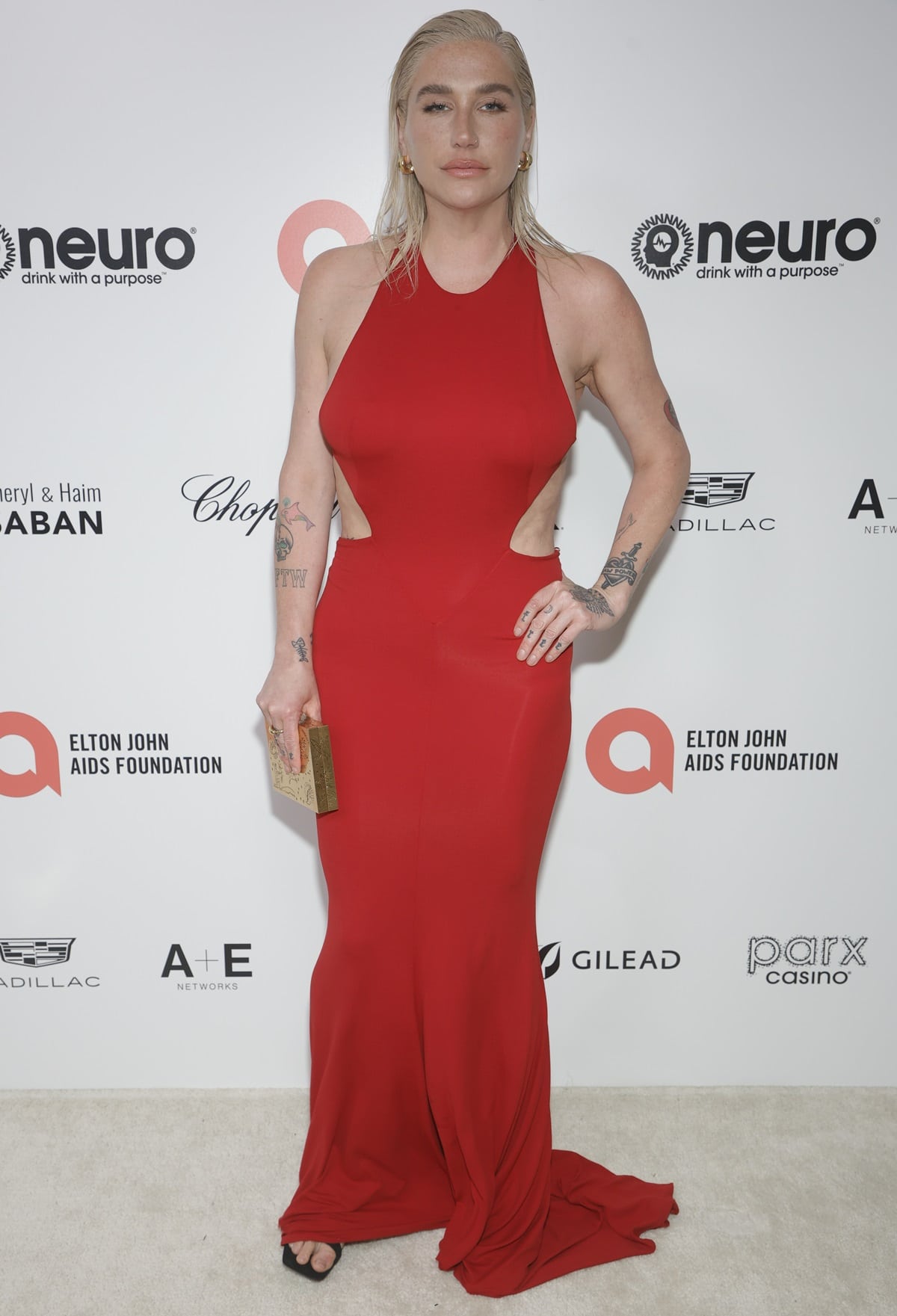 Kesha turned in a bold red halter dress adorned with edgy cutouts and shimmering gold accents at the Elton John AIDS Foundation's 31st Annual Academy Awards Viewing Party on March 12, 2023, in West Hollywood, California (Credit: Faye's Vision / Cover Images)
"God can be such a loaded word because, for a lot of people, it has different baggage or it's connected to a particular religion. It's not religious at all. It's more just wanting to feel connected to your highest self and something outside of yourself, something bigger, and something that's inside of all of us. I'm not the first one, apparently, that has really craved that connection."
Kesha's Lingerie Ensemble Paired With Christian Louboutin 'Donue' Booties
Pop singer Kesha stepped out in an ensemble that seemed inspired by lingerie, complemented by the "Donue" booties from Christian Louboutin (Credit: DJDM / WENN / Judy Eddy)
Pop singer Kesha is known for her risque fashion choices. In March 2013, we spotted her in what appears to be lingerie paired with the "Donue" booties from Christain Louboutin.
Kesha wears a flower-adorned corset with matching panties at Pure Nightclub's anniversary celebration at Caesars Palace Resort and Casino in Las Vegas on March 13, 2013 (Credit: DJDM / WENN / Judy Eddy)
I don't know what Kesha was thinking here. Her flower-adorned corset and pantie combo was just unflattering.
Kesha rocks Donue booties from Christian Louboutin (Credit: DJDM / WENN / Judy Eddy)
I can't think of a single instance when shimmery nude hosiery and lingerie are appropriate out of the house (or inside, for that matter)!
And the oversized headdress made it even worse! Also, her overdrawn cat-eye looked messy, and her red lips added drama where drama was unnecessary.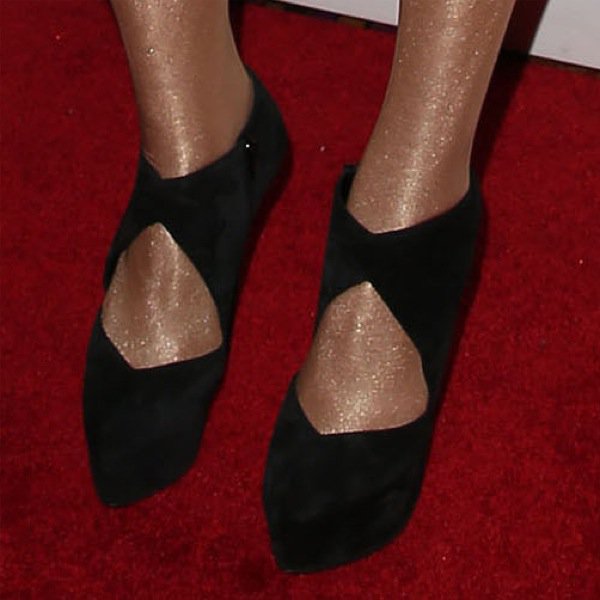 Kesha wears super fabulous Christian Louboutin booties (Credit: DJDM / WENN / Judy Eddy)
Now, let's move on to the better elements of her look — the shoes.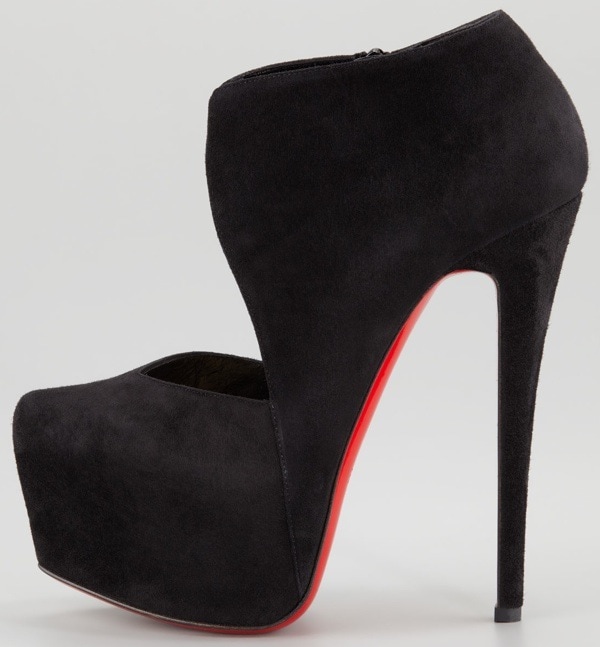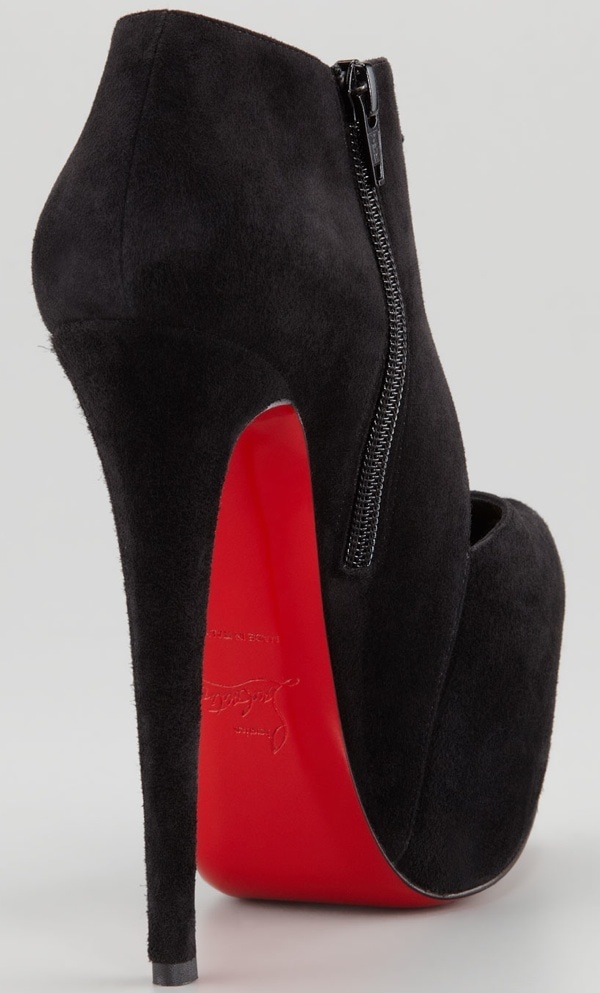 Christian Louboutin 'Donue' Open-Front Red-Sole Booties, $582
Unfortunately, Kesha's heels are sold out online. It's unfortunate because they were the best part of her ensemble.
If you love the look of her boots and crave a pair of your own, read on. We found a couple of similar Louboutin styles: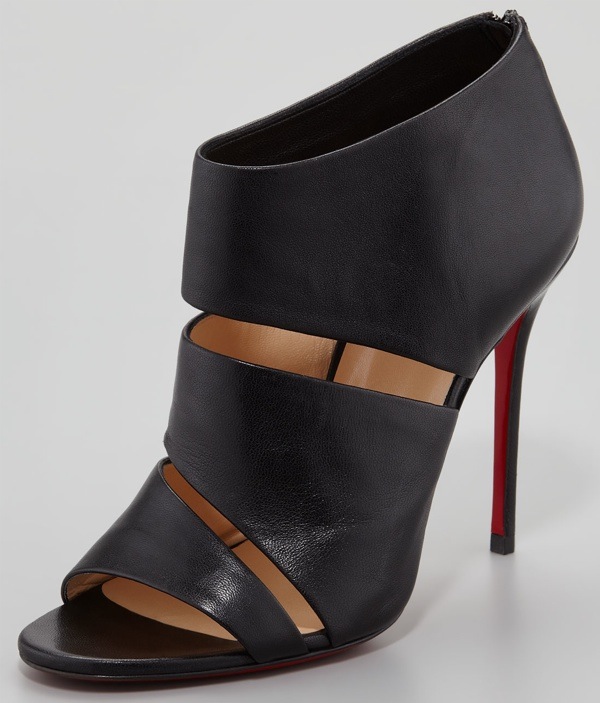 Christian Louboutin 'Cachottiere' Cutout Red-Sole Booties, $995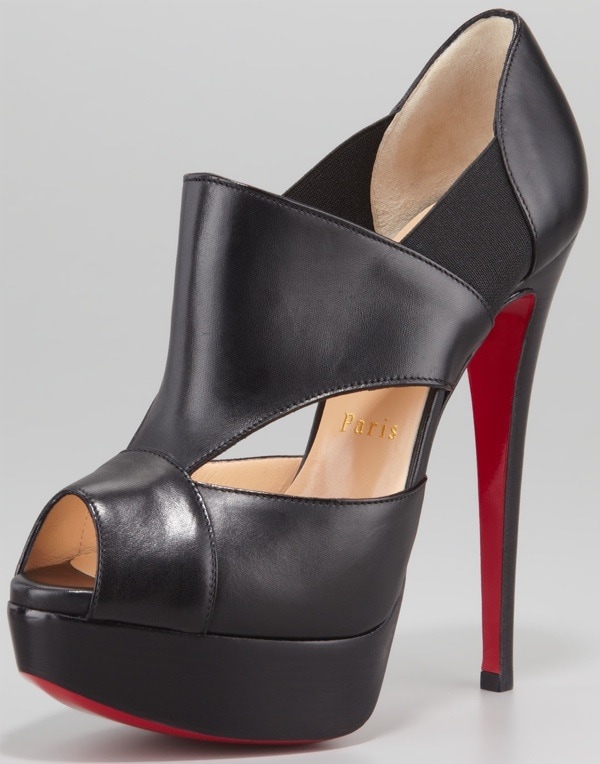 Christian Louboutin 'Pitou' Leather Peep-Toe Red-Sole Booties, $1,095
What do you think of Kesha's pants-less ensemble? Would you call it a hit or a big fashion miss?