Khloe Kardashian didn't join her sisters Kim, Kourtney, and Kylie at the MTV VMAs on Sunday since she got stuck with babysitting duties.
However, she did make a notable appearance in Beverly Hills earlier today.
Khloe Kardashian shows off her curves in an all-white outfit while filming in Beverly Hills on September 1, 2015
The 31-year-old was spotted stepping into a new age shop while filming for Keeping Up With the Kardashians.
Khloe Kardashian flaunts her backside in a pair of skintight white jeans
The reality star sported an all-white outfit that highlighted her enviable curves during her outing.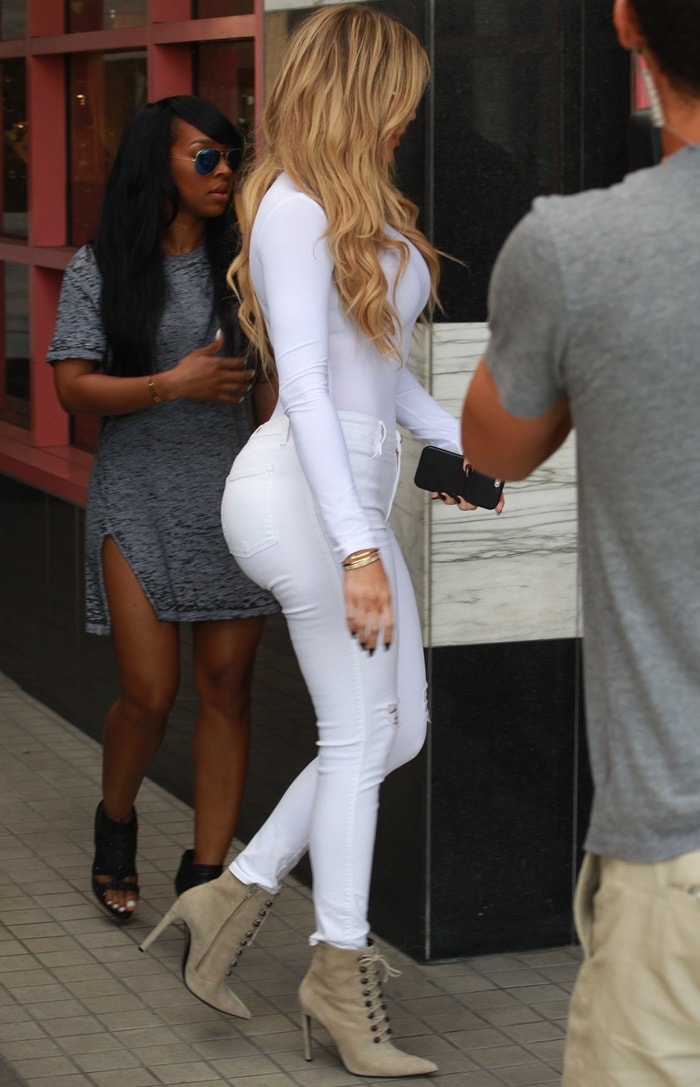 Khloe Kardashian lets her honey blonde hair down as she wears an all-white outfit to a new age shop
Khloe really gave Kim a run for her money in a semi-sheer top coupled with a pair of tight jeans. She completed the figure-hugging ensemble with aviator sunglasses and a pair of Balenciaga ankle booties.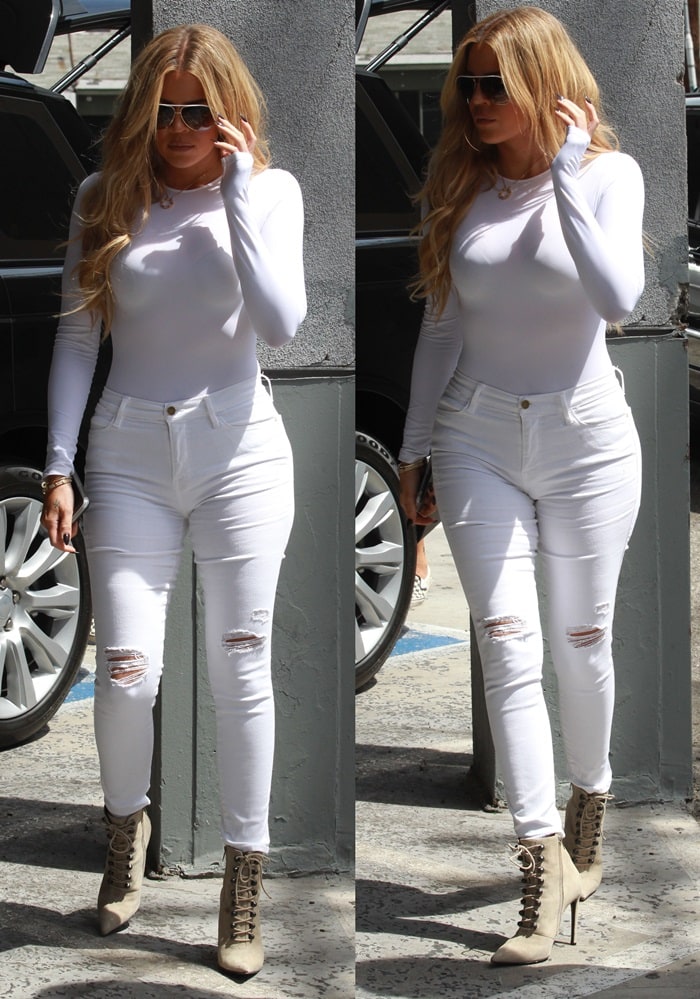 Khloe Kardashian hides her eyes behind a pair of aviator shades as she clutches her cellphone in one hand
Khloe's all-white outfit might scream summer, but her booties are definitely ready for fall. These Balenciaga shoes are made of suede lambskin and feature gunmetal-toned studs.
Khloe Kardashian shows off the detailing on her suede Balenciaga heels
Balenciaga Studded Ankle Booties, $1,255 at Nordstrom
Credit: WENN