Despite divorce talks still on hold, Khloé Kardashian is making sure to let estranged beau Lamar Odom know that she's not sitting on her popularly plump laurels waiting around for him to get his act together. After Khloé's on-again-off-again relationship with rapper French Montana, the 30-year-old is now moving on to yet another former NBA player, who even happened to play against her husband.
Just the other day, Khloé was spotted leaving a restaurant late at night after she was joined by former Laker Rick Fox. The 45-year-old athlete was quick to point out, however, that the two are just good friends.
Khloé hosted a Vegas bash at the 1 OAK Nightclub at the Mirage Hotel & Casino, Las Vegas with her gal pals Khadijah Haqq and Malika Haqq a few days prior (though there were no sightings of the Rick Fox or Lamar Odom), but not before posing for a few pictures for the paparazzi. The reality television star wore a sheer paneled dress by Self-Portrait styled with jewelry from Shay and a pair of the classic black reptile "Debout" pumps from Christian Louboutin. Khloé slicked her hair back and layered on the eyelashes for this smoldering look Vegas night look.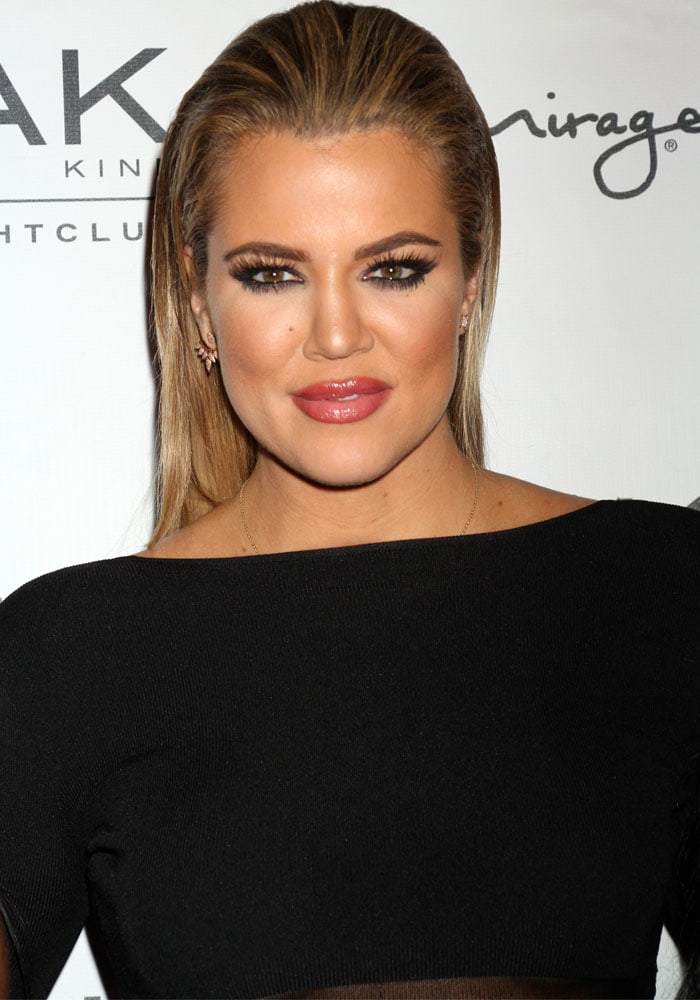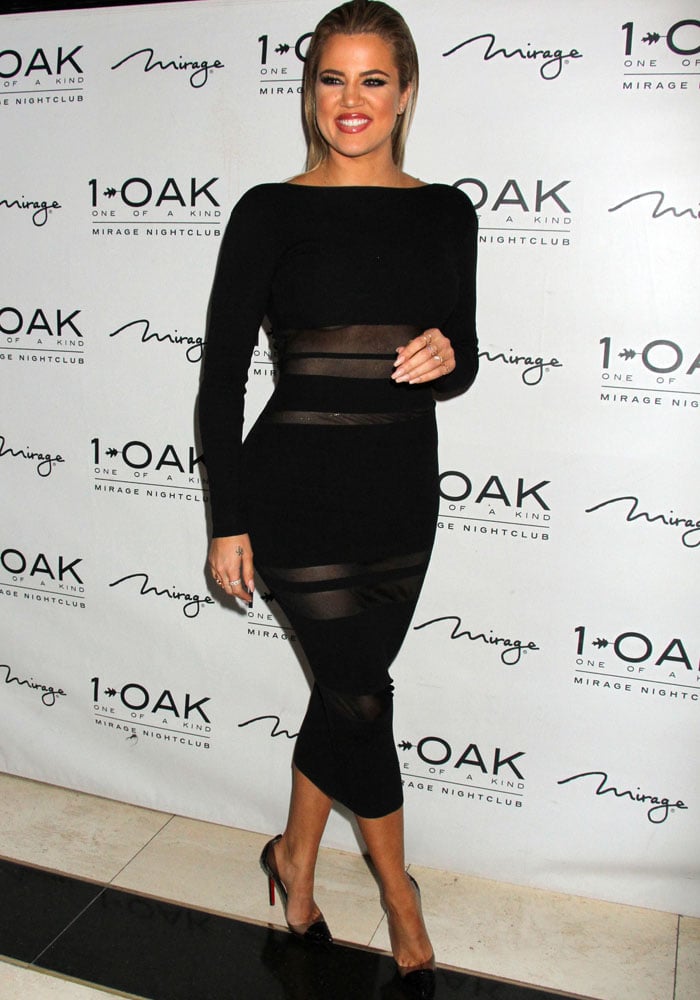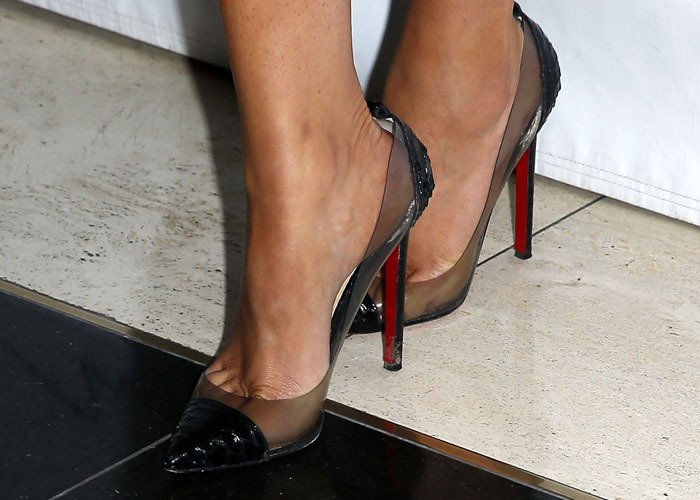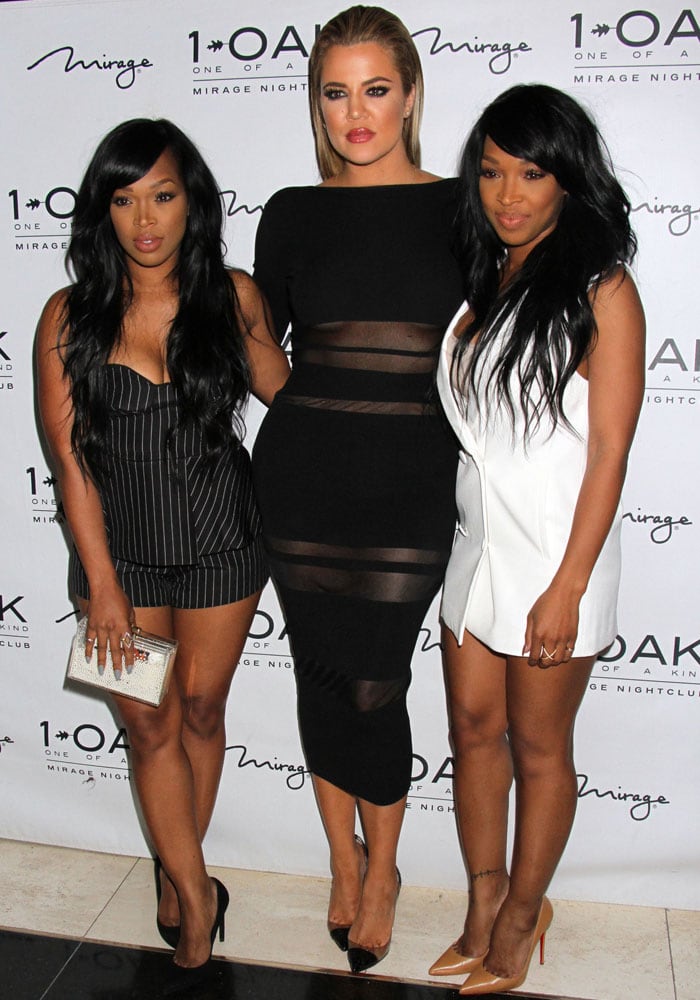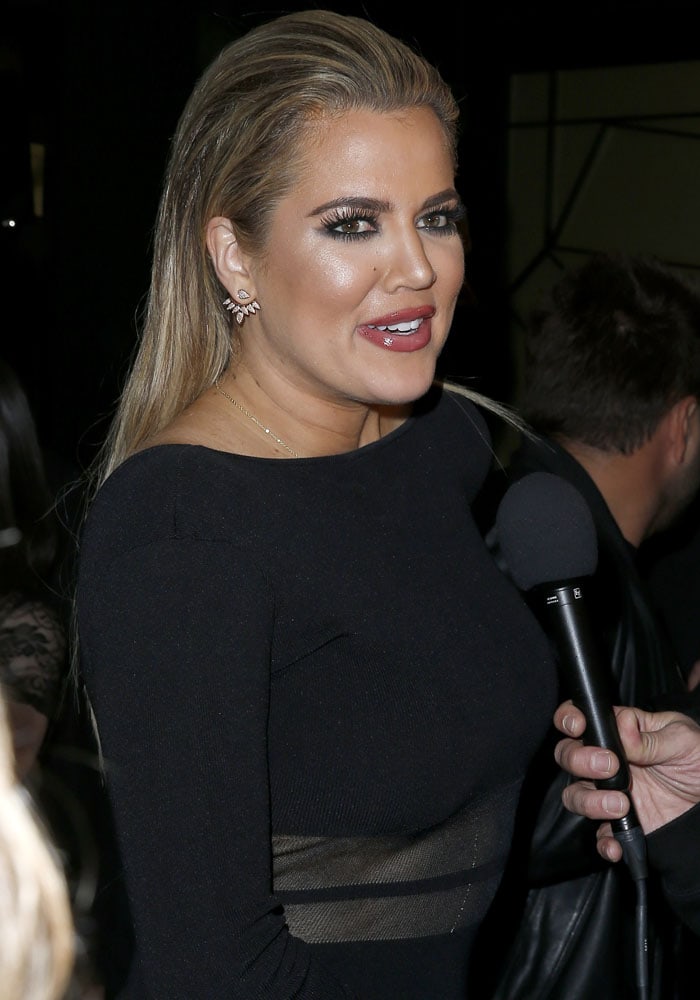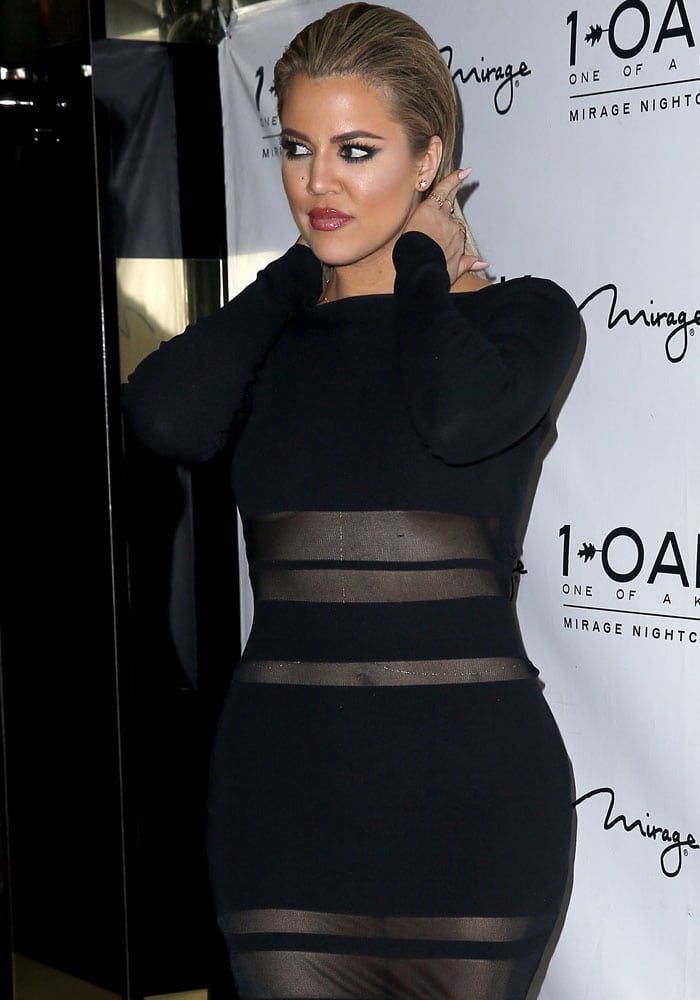 Khloé Kardashian at the Mirage Hotel and Casino in Las Vegas during the Memorial Day Weekend on May 22, 2015
This new style from Christian Louboutin has exploded into the shoe scene and has been spotted in Hollywood several times already. It doesn't surprise us that the Kardashians would have a pair in their closets as well. Due to the high demand, however, all the 'Debout' pumps have sold out online.
Christian Louboutin 'Debout' 100mm Pumps, $795
Credit: DJDM / Judy Eddy / WENN