On Friday, Kim Kardashian squeezed into a tiny black dress with cutout panels while in Miami to support her future husband, Kanye West. The new mother posted the following rather awkward bathroom picture on Instagram. What do you think Kanye was thinking?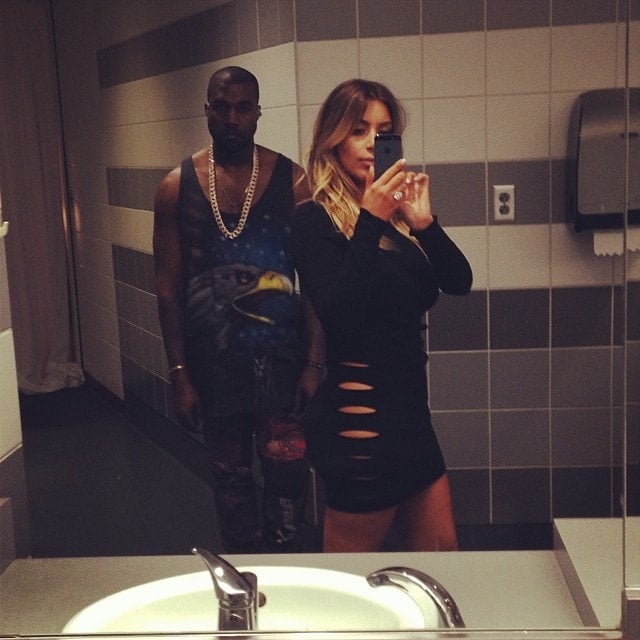 Kim Kardashian's Instagram photo with the caption "Bathroom selfie right before Yeezus hits the stage"
Already famous for her selfies, Kim posted three more photos later in the evening. They all show her Versus black knit cutout dress, which really does not leave much to the imagination. Versus is Versace's more affordable and younger line, and Kim's long-sleeve mini dress looked gorgeous paired with the Gianvito Rossi sandals seen in the last photo that Kim posted.
Kim's Instagram photo with the caption "#clique @lorenridinger @larsapippen @amberridinger"
Kim's Instagram photo with the caption "Miami nights #Yeezus @amberridinger @mrsadriennebosh @gabunion @jonathancheban"
Kim's Instagram photo with the caption "Show time"
Kim Kardashian wore the Gianvito Rossi lace-up 'Honeycomb' open-toe booties, which are available at Neiman Marcus. She wore the same pair in New York earlier this month, in addition to other shoes from the same designer. Most likely she has some sort of sponsorship deal with Gianvito Rossi.
Versus Black Knit Cutout Dress, $346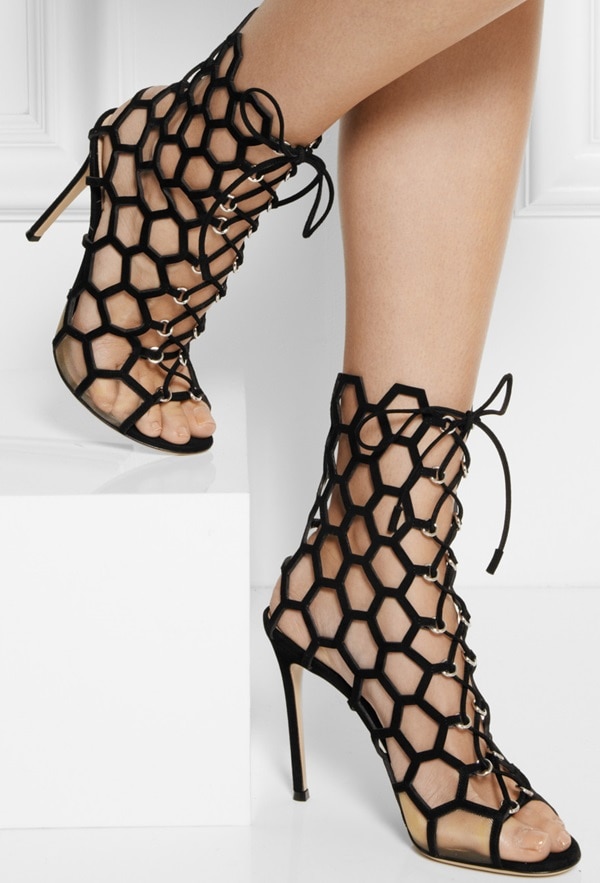 Gianvito Rossi Lace-Up 'Honeycomb' Open-Toe Booties, $1,440 at Neiman Marcus
Credit: Kim Kardashian Instagram