The Givenchy shark-lock fold-over wedge boots are the "it" boots of the season, and who better to rock them than reality TV's own "it" girl, Kim Kardashian.
Kim Kardashian has not only been wearing the Givenchy boots out a lot lately, but she also has got them in two colors. Well, when you're one of the top money-making reality stars raking in as much as $18 million per year, the $1,695 for a pair of Givenchy boots is only but a drop in the bucket.
The ShoeDazzle founder most recently wore her black Givenchy boots to catch a flight last Tuesday.
Kim Kardashian's black oversized sunglasses
Kim Kardashian poses with a fan at Los Angeles International Airport (LAX) on September 11, 2012
Earlier this month, she was spotted wearing the light beige color version of the very same boots around New York.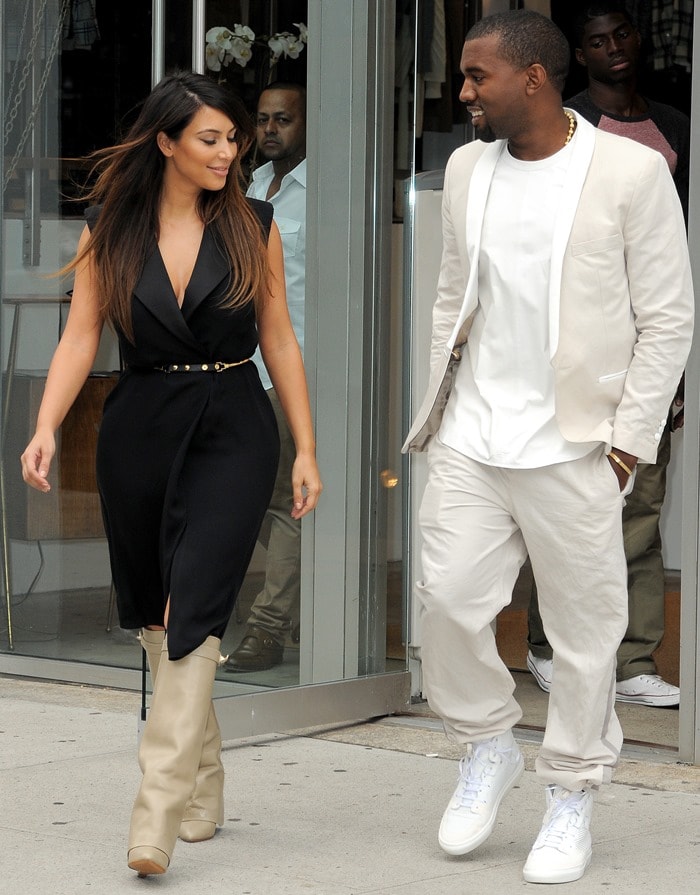 Kim Kardashian wearing Givenchy shark-lock fold-over wedge boots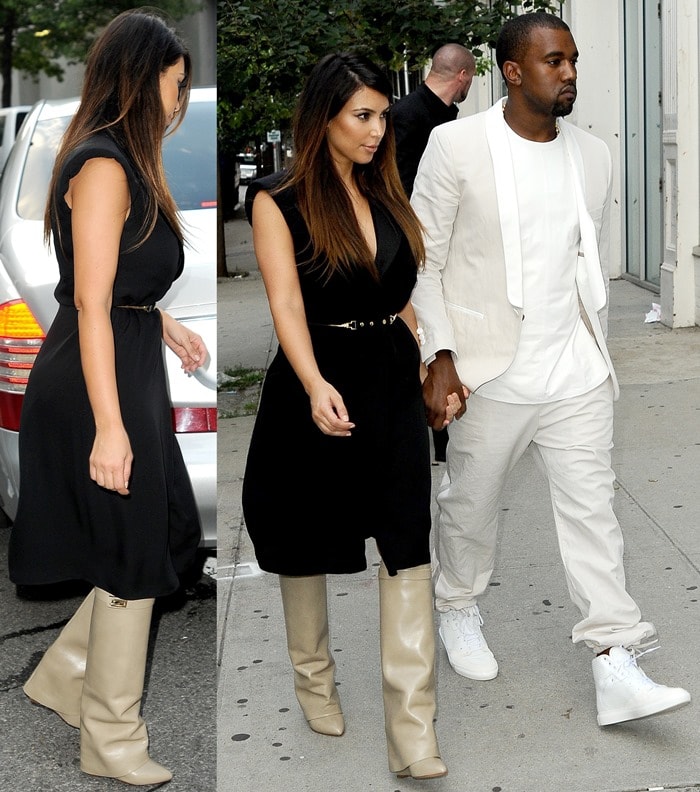 Kanye West and Kim Kardashian walking toward an awaiting Maybach after shopping in Soho in New York City on September 2, 2012
With pleated leather miniskirts, loose knit dresses, and belted faux wrap dresses, Kim Kardashian is wearing these extremely difficult to style boots like they were one of her usual platform pumps.
The boots are off-putting when you first see them, but they do grow on you the longer you look at them. The flared folded-over part isn't exactly the sexiest or the most flattering of cuts, but that's exactly what makes the boots stand out in fall 2012!
Are you a fan of these boots, or do you think they're just plain hideous?
Givenchy Shark-Lock Fold-Over Wedge Boots, $1,695.00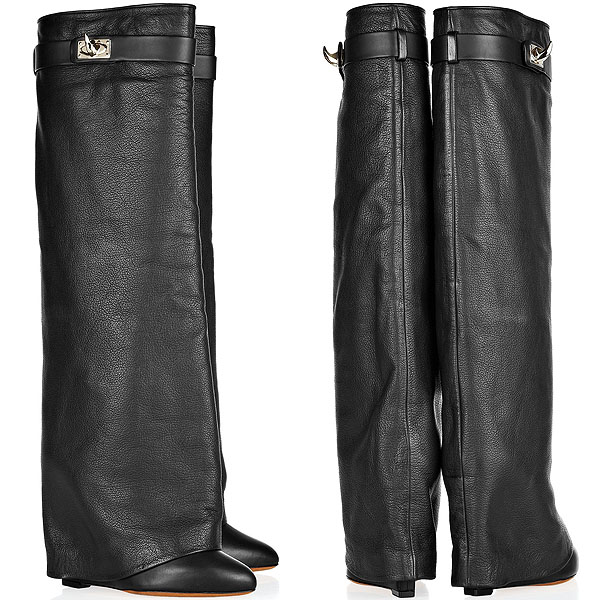 Credit: WENN/TNYF