By now, you've probably already seen the leaked video of Kim Kardashian's surprise engagement-slash-birthday party.
Whoever secretly recorded the event probably made a lot of dough from the 2-minute reel, but as sneaky and sly as that sounds, we are honestly glad someone documented the proposal for the whole world to see.
Not only did we witness how romantic it was, but we also got a good glimpse of just how serious Kim's baby daddy is with his lady love.
Don't you just find it sweet that he surprised the ShoeDazzle founder with so much more than just a cake on her birthday?
We don't just mean the 15-carat-cushion-cut diamond ring he presented to Kim while down on one knee. It was the whole effort and the sincere intent to marry that made it so special.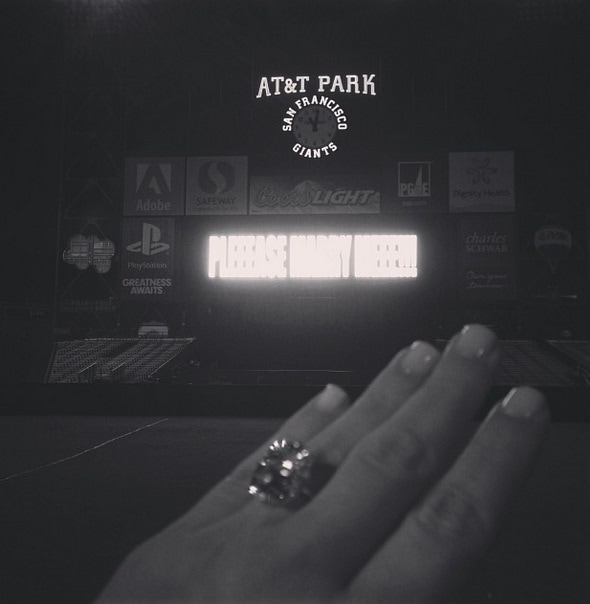 Kim Kardashian's flawless 15-carat cushion cut diamond ring from jeweler Lorraine Schwartz

For the surprise bash, Kim wore a romantic frock from Valentino's Fall 2013 collection.
Kim Kardashian's engagement ring features a 15-carat cushion cut diamond in a prong setting and a diamond-paved band
It was a long-sleeved white number with ornate blue lace print all over. She looked really beautiful in the dress, and she finished the piece with nude nail polish and loose blond tresses.
Kim Kardashian looking happy and glowing as she shows off her ring in a printed Valentino Fall 2013 dress
Here's what we're wondering about, though. What shoes did Kim put on her feet for the event? Would you know? The leaked video wasn't exactly hi-def, so it was hard to tell.
And the official footage from E! Online wasn't helpful either, so we're asking you, gals, instead — in case you may have a clue.
While we wait for your comments, we'll leave you with a few of our own guesses. We know for a fact that Kim and her sisters have designer favorites like Giuseppe Zanotti, Saint Laurent, and Christian Louboutin, so it's highly likely that she chose a style from any of these labels.
And based on the dress, which has a white base, we'd also like to assume that the shoes she wore were either white, blue, or a neutral shade like gray. Check out the pumps and sandals below, and tell us if you think we got our guesses right.
Christian Louboutin Python 'Batignolles' Pumps, $1,145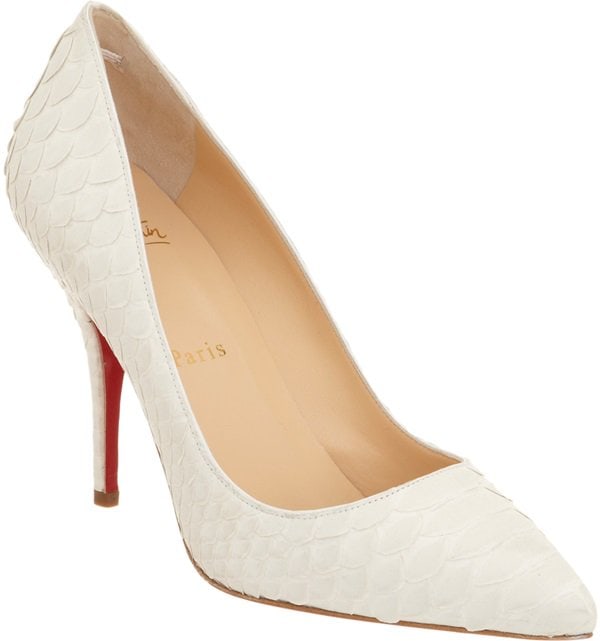 Giuseppe Zanotti Eyelets Ankle-Wrap Sandals, $995
Saint Laurent Janis Flash Studded Pumps, $975
Giuseppe Zanotti Metallic Detail Ankle-Strap Sandals, $1,225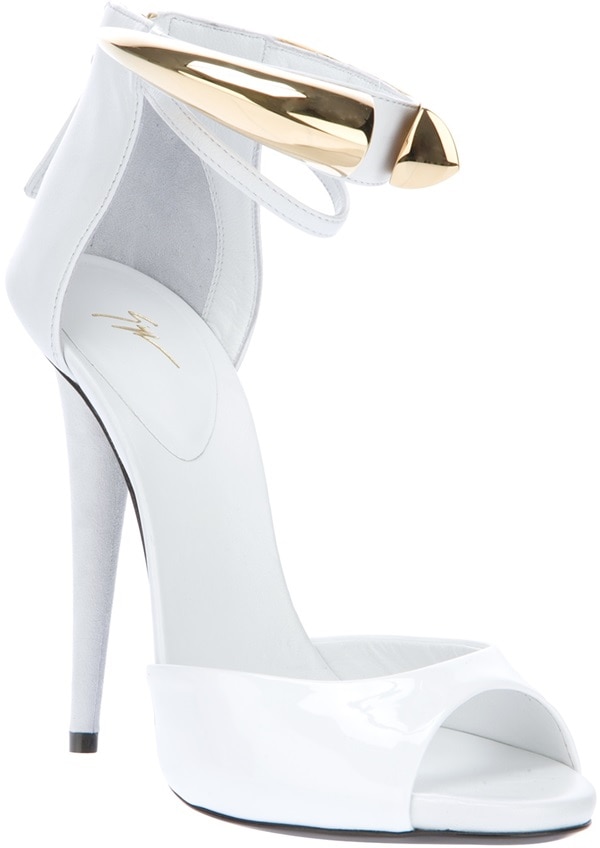 Saint Laurent Classic 'Paris' Pumps, $495
Giuseppe Zanotti Suede Pointy-Toe Thick-Heeled Pumps, $550
Giuseppe Zanotti Metal-Detail Cap-Toe Pumps, $695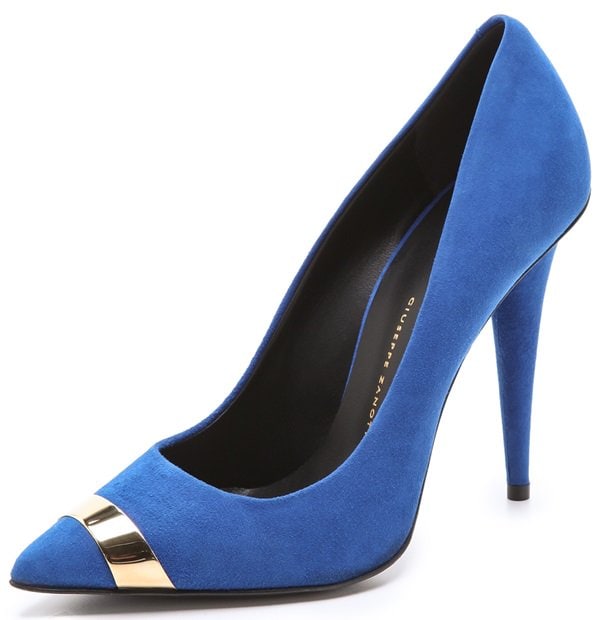 Credit: Twitter / Instragram