Kim Kardashian almost suffered from an attack just prior to her now infamous Paris robbery. The same man who grabbed Gigi Hadid would have gotten to Kim too, if the socialite's bodyguard Pascal Duvier hadn't tackled the man to the ground.
The ShoeDazzle founder was out and about in Paris in the midst of Paris Fashion Week when the attack happened.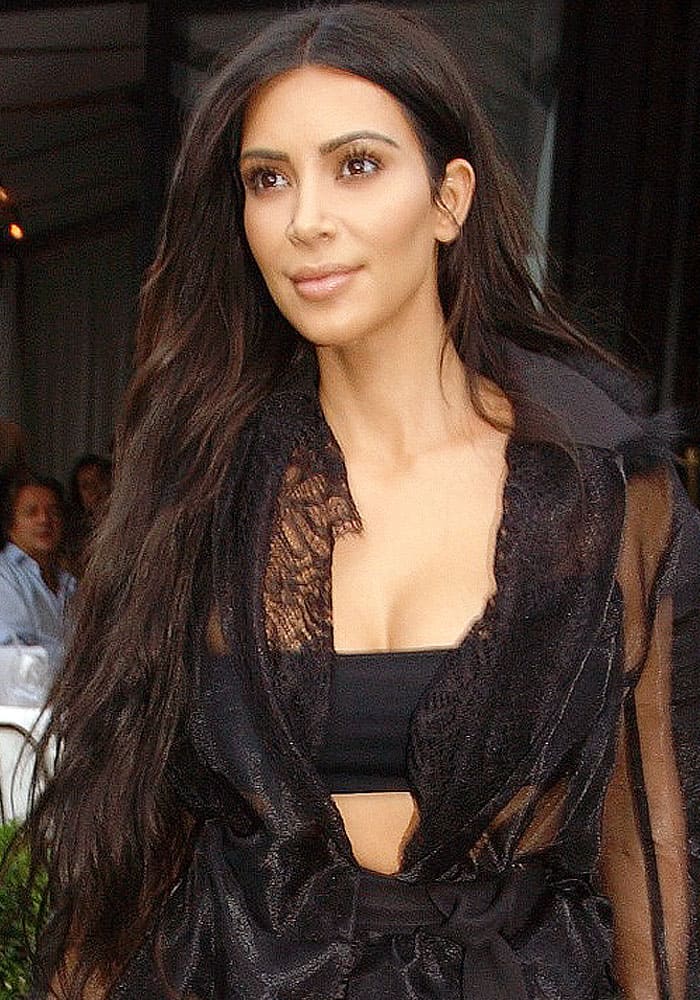 Kim Kardashian out and about in Paris, France on September 28, 2016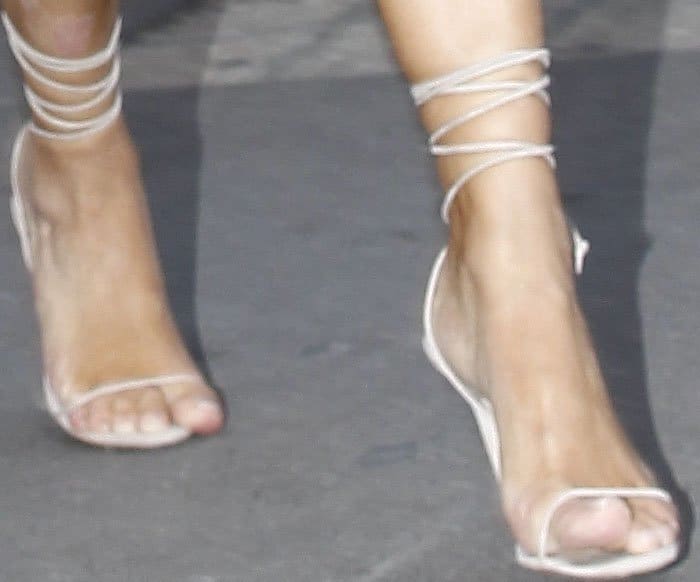 Not exactly running shoes: Kim narrowly escapes the prankster in a pair of skimpy Manolo Blahnik heels
Kim wore a revealing outfit for her day duties, comprised of the Naked Wardrobe "Bahama Mama" bandeau bikini underneath a transparent belted jacket by Sacai.
The reality television star wore a pair of lace-up heels by Manolo Blahnik, which probably wouldn't have been any good at helping her run away. Good thing her bodyguard was there.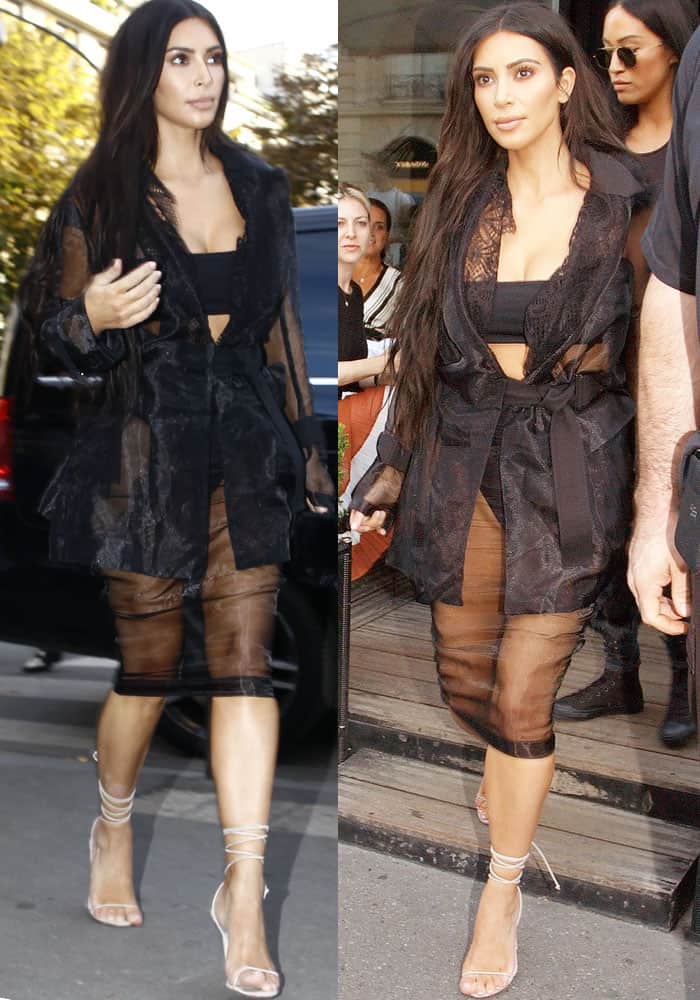 Kim stepped out in a transparent belted jacket by Sacai
The offender tried to kiss Kim's infamous behind but was quickly tackled to the ground. He was released shortly after, however, and proceeded to pick up his fallen fedora and ran away.
Kim quickly disappeared from sight.
Grab the similar Manolo Blahnik "Leva" ankle wrap sandals at Barneys Warehouse.
Manolo Blahnik Snakeskin "Leva" Ankle-Wrap Sandals, $319 (original: $795) at Barneys Warehouse
Credit: WENN