This could have been an embarrassing moment, but it was actually anything but. Kim Kardashian was mobbed by fans after leaving her apartment in New York, and one fan happened to be wearing the same "Saint Pablo" merchandise as the reality star.
Kim Kardashian was mobbed by fans as she left her residence in New York City on September 8, 2016
Kim wore the wrinkled Balenciaga "All Time" over-the-knee boots in New York
Kim wore her Kanye tour's "Saint Pablo" sweater, plastered on the back with a stylized photo of her playing tennis in a bikini.
The social media star finished her casually tossed together look with a pair of Balenciaga "All Time" wrinkled thigh high boots and a pair of Rick Owens plastic shield sunglasses.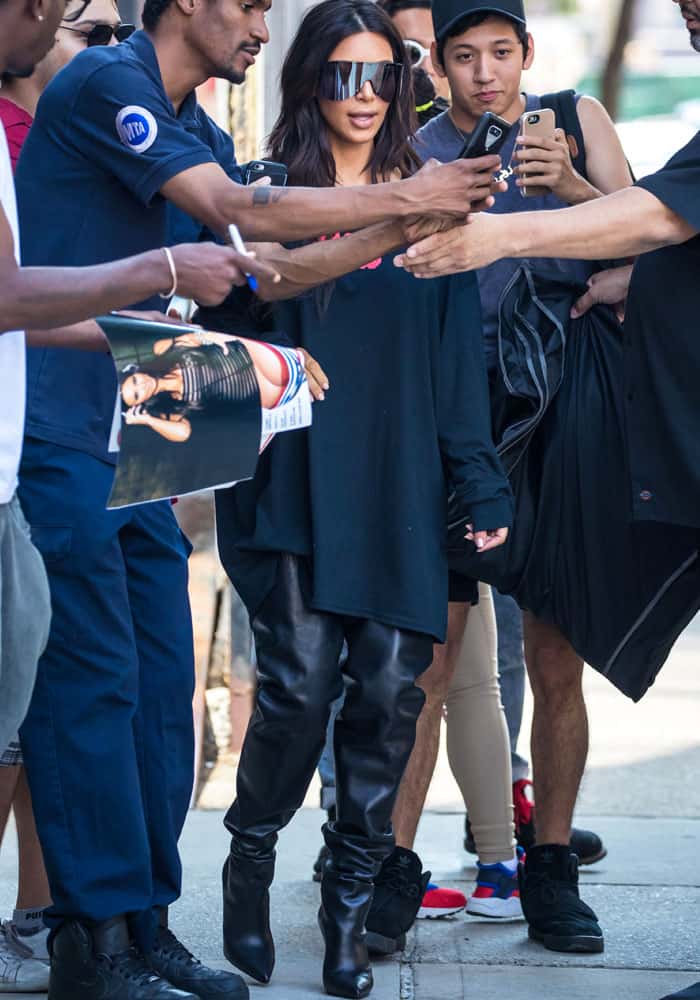 Kim stops to take photos with fans outside her New York apartment
The fan was able to get a photo with Kim (which, alas, we could not locate) in their twin sweaters.
Kim silently acknowledged the merchandise by pointing to the "Saint Pablo" emblem on the fan's chest before climbing into her awaiting vehicle.
Check out the up-and-coming must-have thigh high boots for 2016 fall/winter from Balenciaga at Matches Fashion.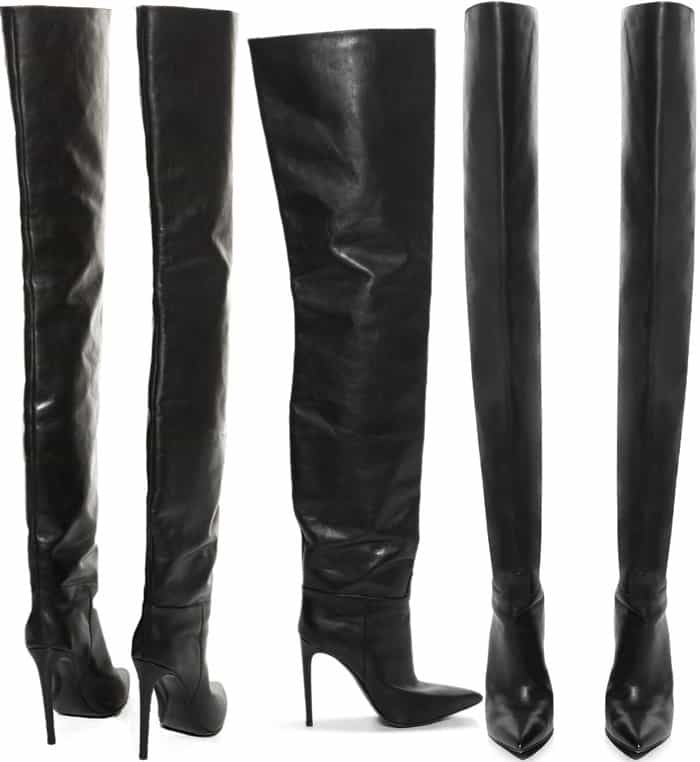 Balenciaga "All Time" Over-the-Knee Leather Boots, $1,217
Credit: WENN