Kim Kardashian is definitely known for her trademark looks. First, she stuck to her formula of monochrome tight dresses, long trenches, and choker necklaces.
Now, it looks like she's bringing something new to the mix. It looks like Kim is starting up with the wet hair look, and we're actually liking it.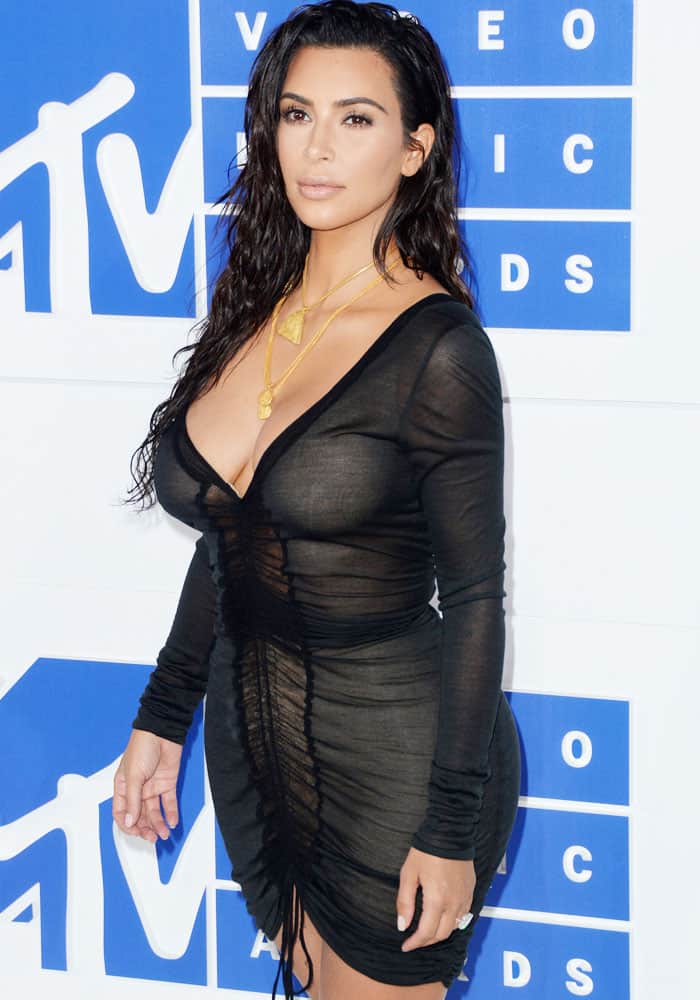 Kim Kardashian's wet hair look
Kim showed up on the red carpet in her dark sexy but dressed up outfit, which she allowed her Twitter followers to choose for her, for the 2016 MTV Video Music Awards.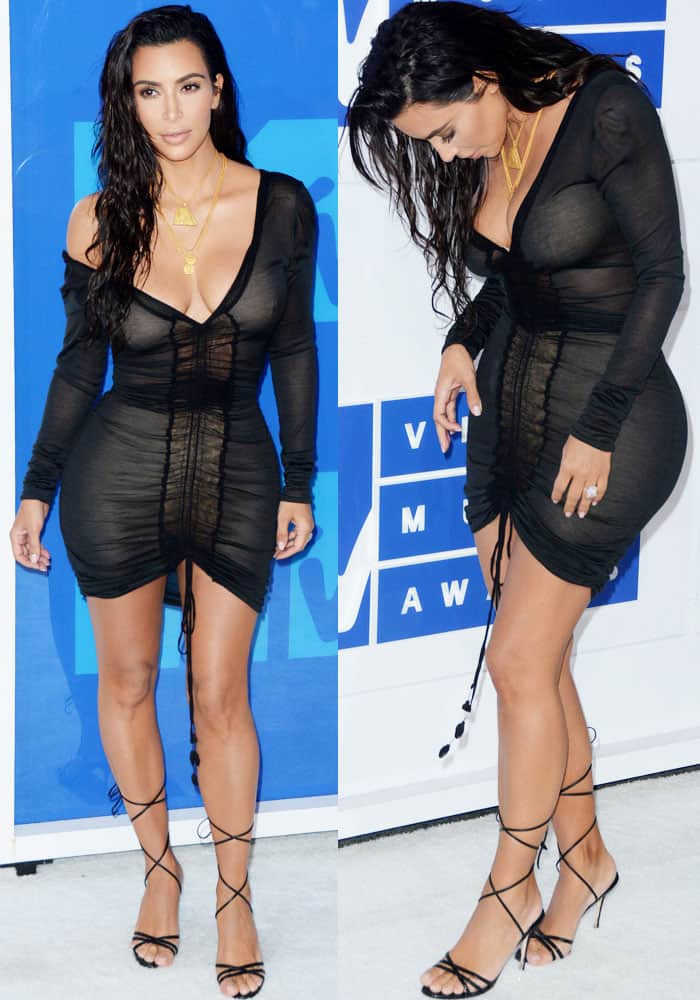 Kim Kardashian flaunts her legs at the 2016 MTV Music Video Awards in New York on August 29, 2016
Kim sported a sheer black John Galliano dress that hugged her curves and showed off an ample amount of cleavage. What's most interesting about the dress is that even if the material is sheer, we can't actually see anything.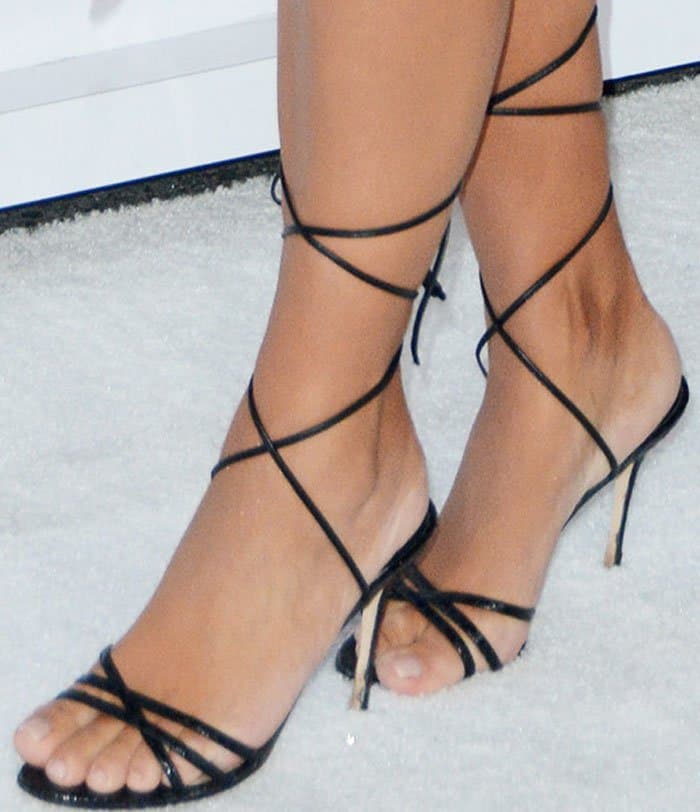 Kim Kardashian shows off her feet in Manolo Blahnik's "Leva" embossed snakeskin leather sandals
Either Mr. Galliano has figured out how to do an incredible seamless lining or Kim has stumbled upon some pretty amazing underwear.
Smitten: Kim's husband Kanye West throws adoring looks at his wife on the red carpet
The Kardashian paired her dress with the Manolo Blahnik "Leva" sandals in black embossed snakeskin leather.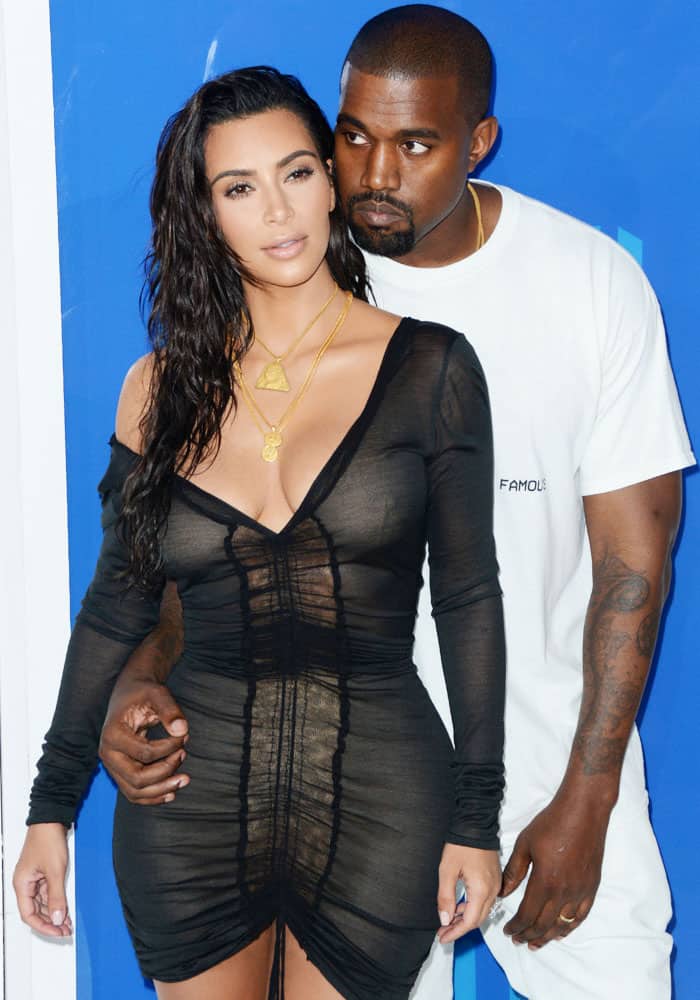 Kim supports husband Kanye as he drops his new video at the 2016 MTV Video Music Awards
We're liking this ode to the au naturel just-stepped-out-of-the-shower look, and it seems Kim's husband Kanye does too. He could barely let go of his wife as the two posed for the cameras on the red carpet.
In true Kim K. style, a major event wouldn't take place without a proper Snapchat documentation. Check out all of the celebrities Kim rubbed elbows with, including Britney Spears, whose much-awaited performance she introduced for the night.
Grab the Manolo Blahnik "Leva" sandals in pale yellow embossed snakeskin or one of the other colors available at Nordstrom and Bergdorf Goodman.
Manolo Blahnik Leva Ankle-Wrap Sandals, 795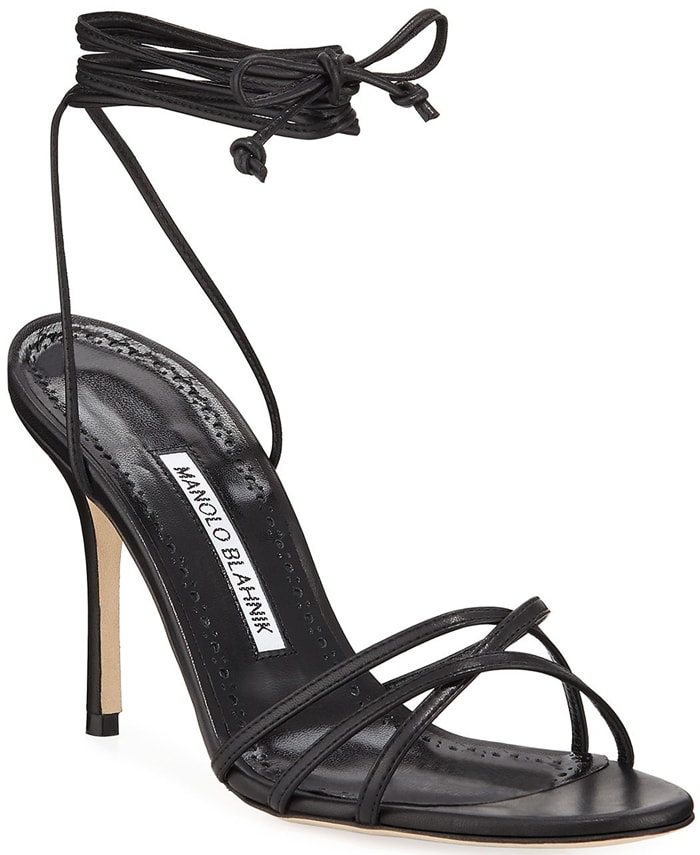 Credit: Ivan Nikolov / WENN