Kim Kardashian continues to be a jack of all trades.
The reality TV star, who recently debuted a T-Mobile commercial at the 2015 Super Bowl, took a break from her ever-accumulating slew of endorsements to make a family visit to an Arizona view.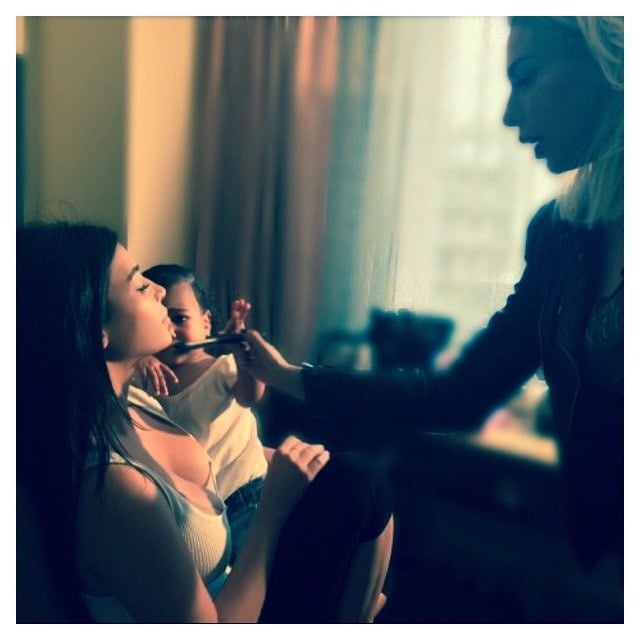 Via Kim Kardashian's Instagram: "Mommy getting ready for the Super Bowl!"
After her commercial debuted, Kim posted photos of herself and her toddler daughter North sitting in the chair of makeup artist Joyce Bonelli.
Via Kim Kardashian's Instagram: "Finishing touches by my new makeup artist"
A wildlife park in Glendale, Arizona, was the first stop for the Kardashian-West family that day.
Baby North was in her usual all-black outfit, and dad Kanye was in a camo-print t-shirt and leather pants.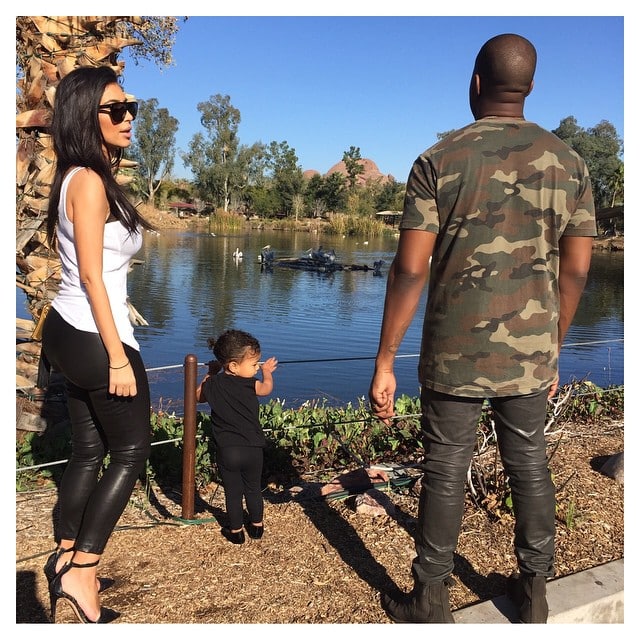 Via Kim Kardashian's social media: Kim Kardashian visits a wildlife park in Glendale, Arizona, with Kanye West and North West
Kim completed the fashionable family trio in a white wifebeater, tight leather leggings, pointy-toe ankle-strap heels, and dark sunnies.
Via user boomp0w's Instagram: Two Seahawks fans snapped a picture with Kanye West
After the educational side trip, Kim and Kanye made their way to the University of Phoenix Stadium for the NFL Super Bowl XLIX.
The two were at the luxury seating where fellow VIP attendees took the now-infamous sad selfies with Kanye West. Kim Kardashian, however, didn't look to be as bothered by all the stolen shots.
Kim Kardashian and Kanye West appear in a photo taken by a fan
Kim's outfit is just casual enough for the Super Bowl, but also chic enough for the world's highest-paid reality star.
We have yet to get an ID on Kim's pointy-toe ankle-strap heels, but we'll update as soon as we get a name.
In the meantime, check out these similar ankle-strap pumps with the same textured leather accents at Nordstrom and Zappos.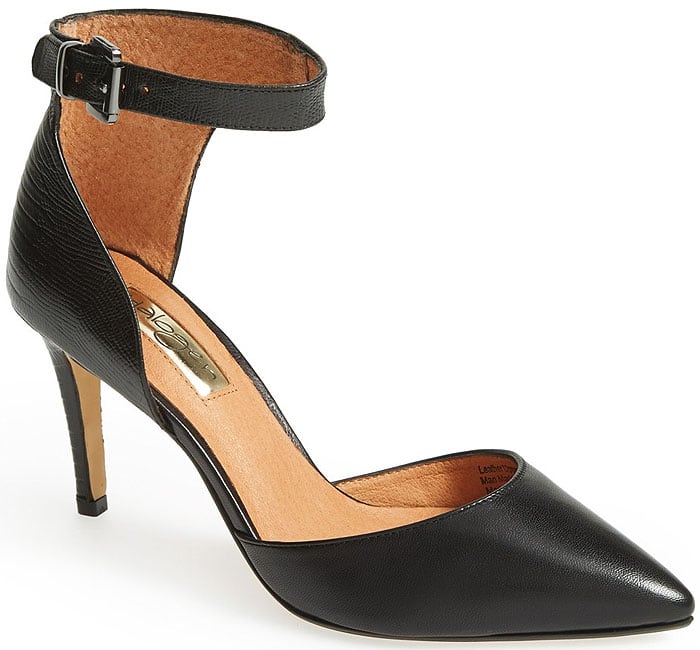 Halogen "Melinda" Ankle-Strap Pumps, $99.95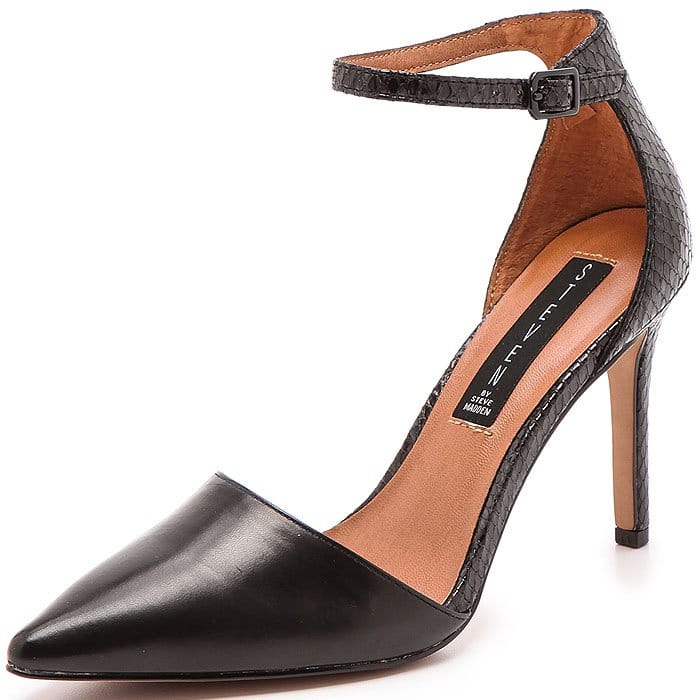 Steven by Steve Madden "Annibel" Ankle-Strap Pumps, $109
Credit: Kim Kardashian's Instagram