We know the big news here is Kirsten Dunst's alleged pregnancy, but can we please talk about her shoes?
Everyone's excited to get the lowdown on Kirsten's small bump — and we are too. While the pictures pretty much prove that Kirsten is on her way to becoming a first-time momma, we've gone one step ahead and took in her take on maternity wear.
The 35-year-old American actress stepped out for the first time amidst pregnancy rumors after a business meeting in Los Angeles.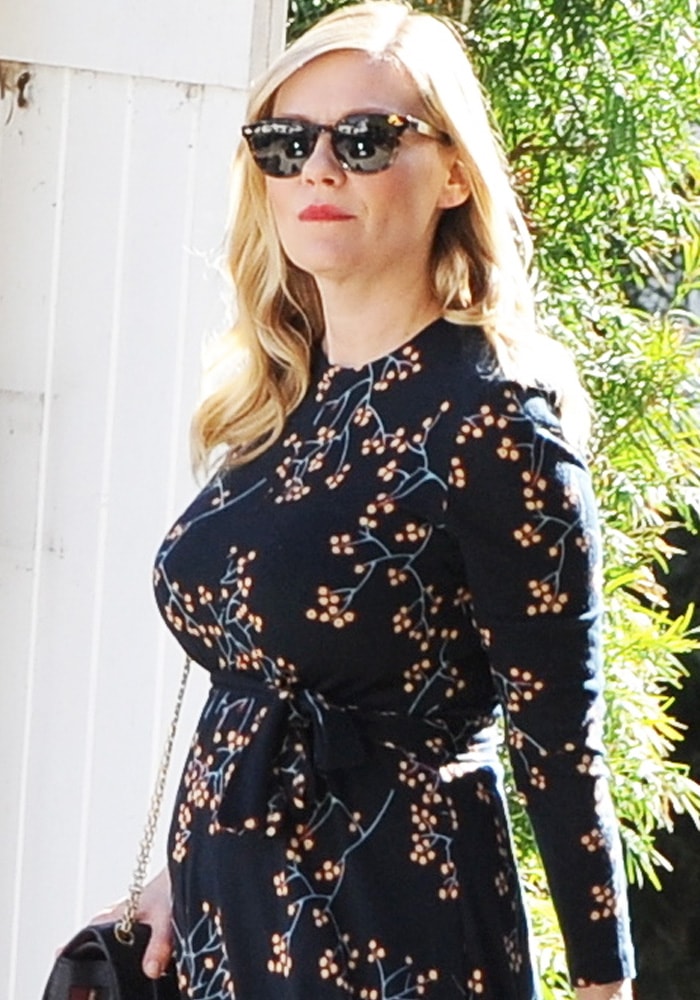 Pregnant Kirsten Dunst heads back home after a business meeting in Los Angeles on December 13, 2017.
The possibly soon-to-be-mom showed off her bump in a cherry print fit-and-flare dress.
Just as we expected, Kristen has a very chic view of maternity wear. No tent-like dresses here! The retro-loving fashionista seems to be keen on keeping her printed dresses and chunky-heeled shoes.
Kirsten wore a cherry print fit-and-flare dress in navy blue that cinched perfectly just above her bump. The actress paired it with a chain strap leather bag with gold embellishments.
Now, on to the shoes. We could spot those double G logos from a mile away so we instantly had to have a closer look. Kirsten's idea of maternity shoes are far from the lazy flip-flops — the actress opted for a pair of Gucci "Biba" snakeskin pumps. Crazy chic.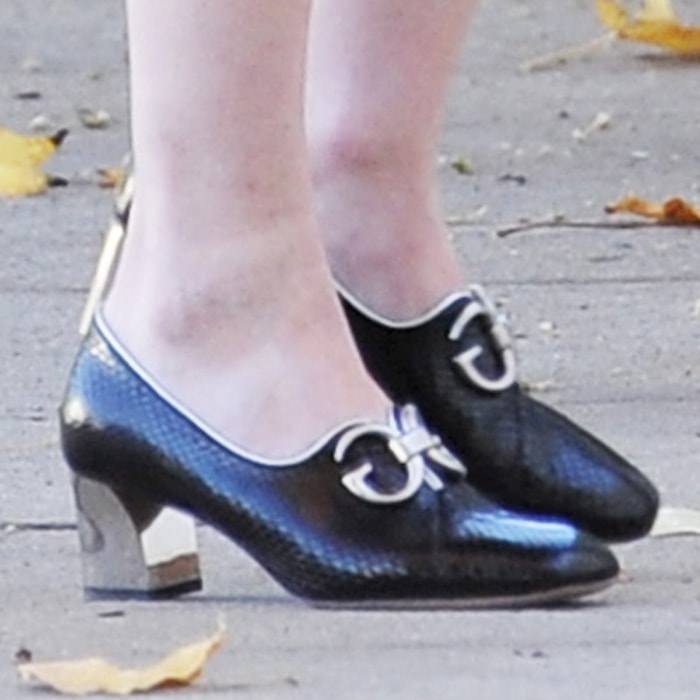 Kirsten showed off her love for Gucci with a pair of "Biba" pumps in snakeskin leather.
Kirsten happily steps out of her car while clutching some DVDs.
The beautiful pair boasts of authentic snakeskin that comes in two colors: black and red. The classic Gucci double G logo is emblazoned across the front in silver, echoed by a beautiful chunky, curved heel. If you think these are a bit too androgynous, the insides are lined with Gucci's signature rose-print leather.
Kirsten has yet to confirm her pregnancy, but the rumors have been swirling none-the-less. The news came months after Kirsten announced her engagement to "Fargo" co-star Jesse Plemons.
The actress was spotted disappearing into a hotel for a business meeting clutching some DVDs.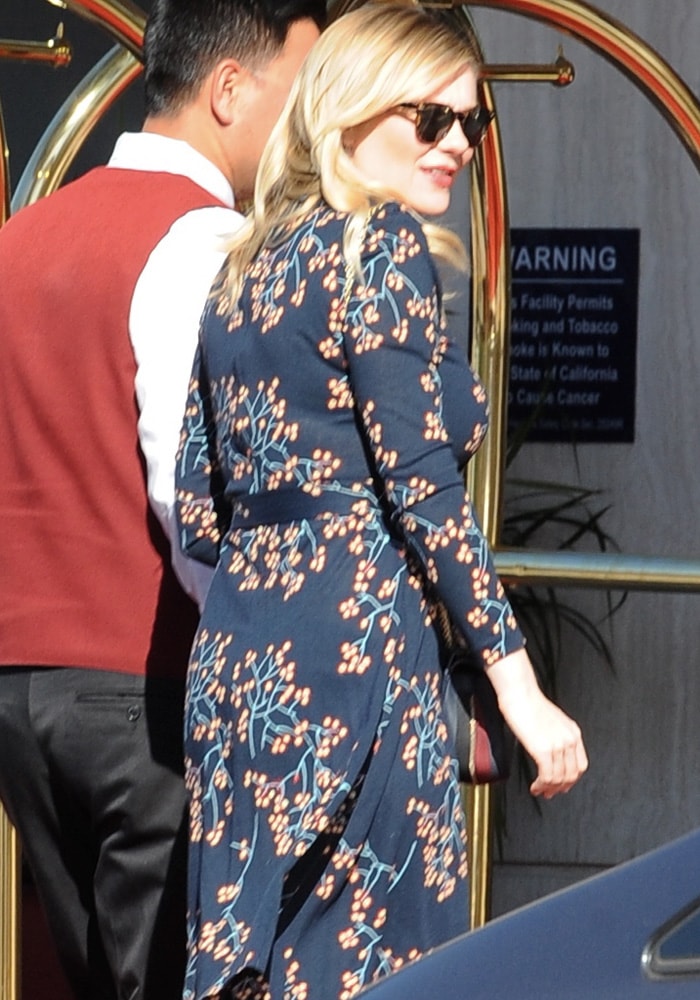 Kirsten disappears into a hotel in Los Angeles.
Gucci "Biba" mid-heel pumps, $850 – $1,150 at Farfetch and Matches Fashion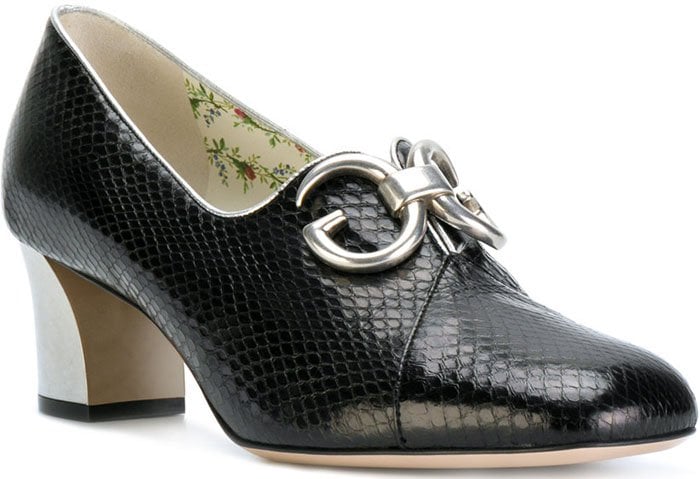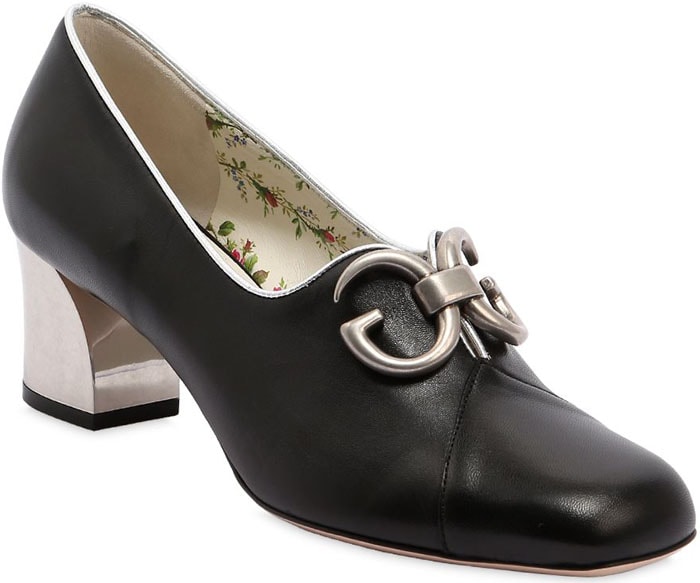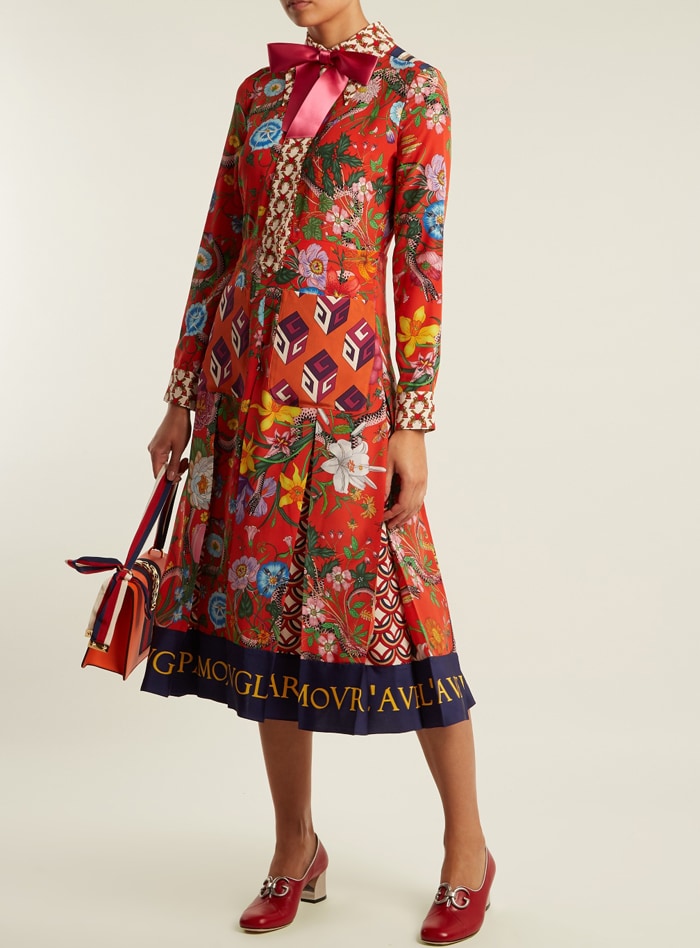 Credit: WENN