After revealing intimate details about her first kiss — with Brad Pitt at just 11-years-old for the movie "Interview with the Vampire," — Kirsten Dunst has revealed that Tom Cruise has also been knocking at her door.
But, don't get too excited — it's not what you think.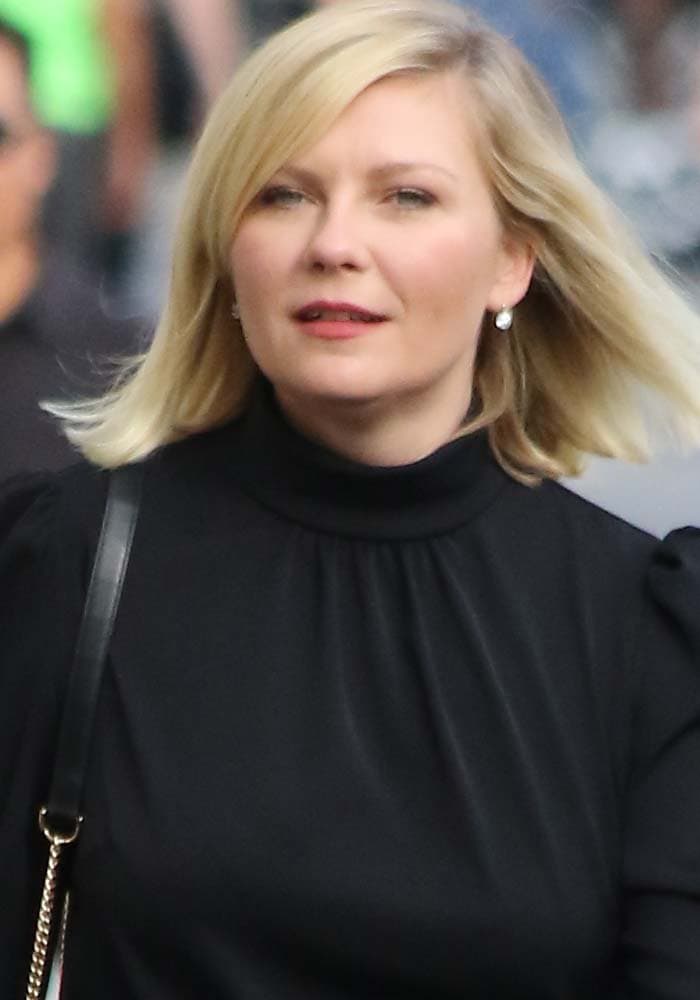 Kirsten Dunst arrives at the "Jimmy Kimmel Live!" studio in Los Angeles on October 12, 2015
Kirsten was photographed arriving for an episode of "Jimmy Kimmel Live!", on which she talked about the "Tom Cruise Cake."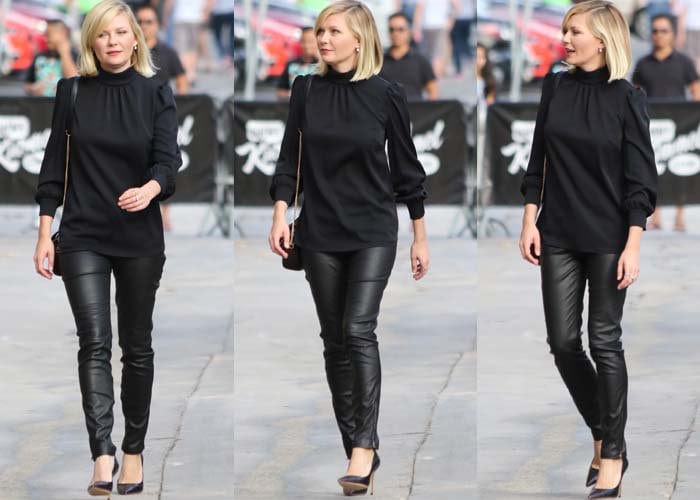 Kirsten Dunst wears a head-to-toe ensemble from Salvatore Ferragamo for an appearance on "Jimmy Kimmel Live!"
On Jimmy Kimmel's show, Kirsten reveals that Tom sends her a delicious coconut cake every holiday season, which her family has aptly nicknamed the "Cruise Cake."
I run into Tom. He sends me a cake every Christmas. I call it the Cruise Cake. It's so good – a coconut cake with white chocolate chips. It gets eaten within a day in my house. When the Cruise Cake gets delivered, it's like, 'Cruise Cake's here!' My friends know what that means.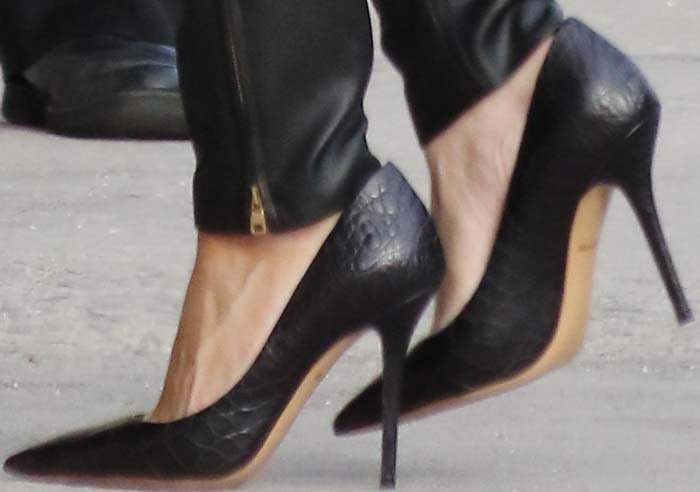 Kirsten Dunst wears a pair of black leather heels from Salvatore Ferragamo on her feet
Jimmy Kimmel reveals that he, too, receives the cake from the actor.
For her appearance on the show, Kirsten wore a black long-sleeved blouse with leather pants and reptile heels. Her entire outfit is from Salvatore Ferragamo.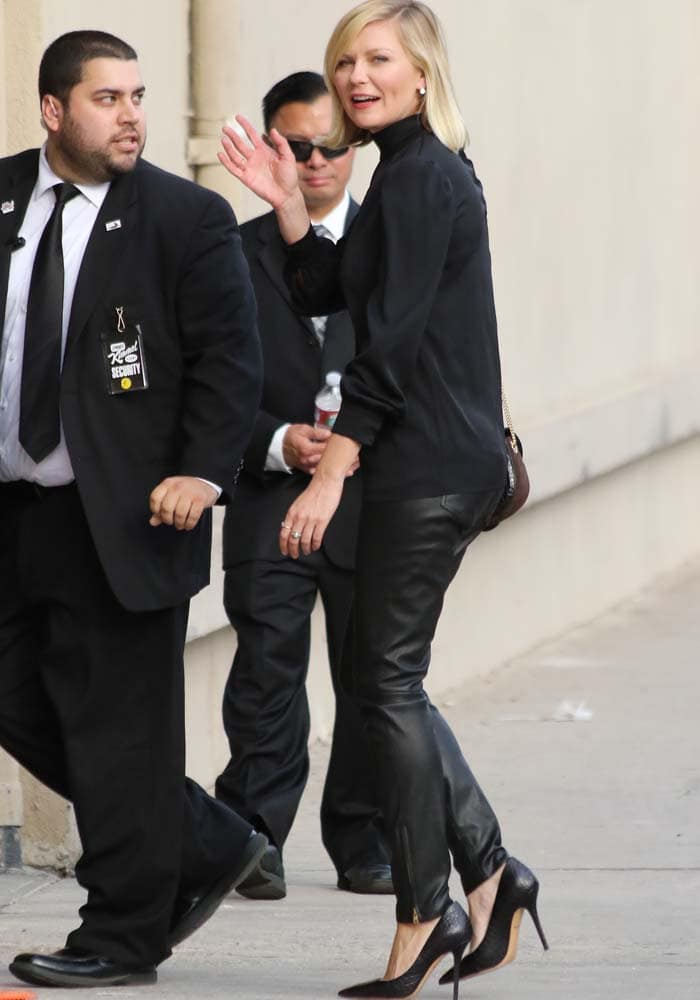 Kirsten Dunst waves to the cameras as she arrives at a Los Angeles studio for an appearance on "Jimmy Kimmel Live!"
You can grab Kirsten's Salvatore Ferragamo "Susi" pumps in reptile at Farfetch. You can also check out the other version of the shoe at Nordstrom.
Salvatore Ferragamo "Susi" Pump, $484.66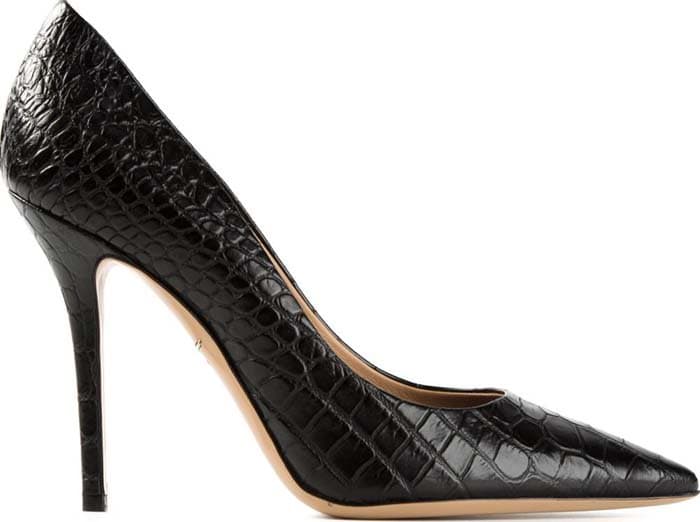 Salvatore Ferragamo "Susi" Pump, $669.09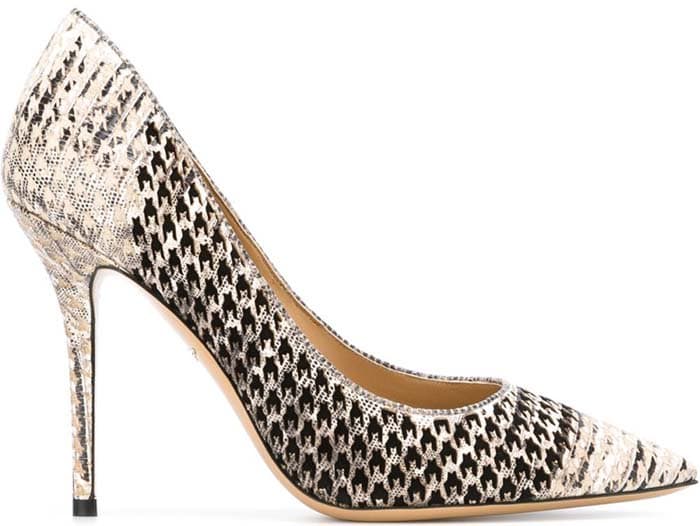 Credit: WENN