Snapped, Kristen Bell attending Target's Falling For You party held at Terminal 5 in New York early this week. She was joined at the party by Anna Kendrick, Rose Byrne, AnnaSophia Robb, Zachary Abel, and Nia Long.
Kristen Bell's plaid Mossimo jacket
The blonde cutie arrived at the event wearing pieces from the giant retailer from head to toe – cobalt blue Mossimo skinnies, a Merona woven belt, a plaid jacket, and a pair of lace-up booties called the Kylin, also from Mossimo.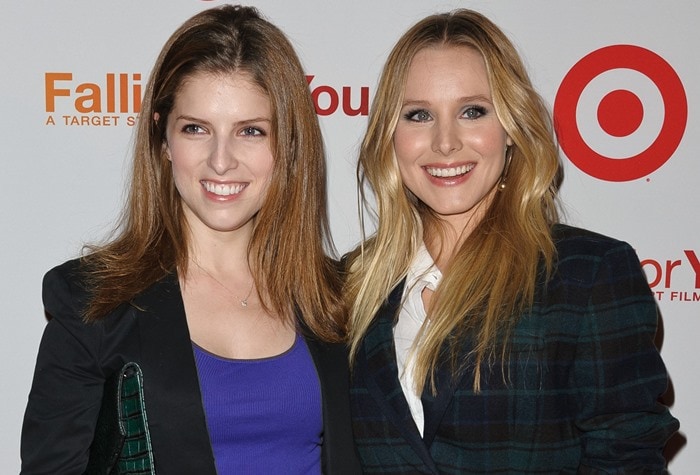 Anna Kendrick and Kristen Bell attend the Target Falling For You event at Terminal 5 in New York on October 5, 2012
In an interview with Collider, Anna talked about her newest movie, Pitch Perfect.
"I was excited about singing," Anna dished about the role of lead character Beca Mitchell. "One of the things I was really insistent on was that whenever I'm singing alone in the movie, I'm singing live on set. Because I think something is a little bit lost in the recording studio, and frankly I'm just not good in the recording studio, like I don't know how to do that. I think I'm just, I'm used to singing in front of people and singing in a recording booth was a little isolating and sterile."
She added, "So, I was looking forward to the days when I got to sing live. Somebody would just blow a pitch pipe and then I would do the thing."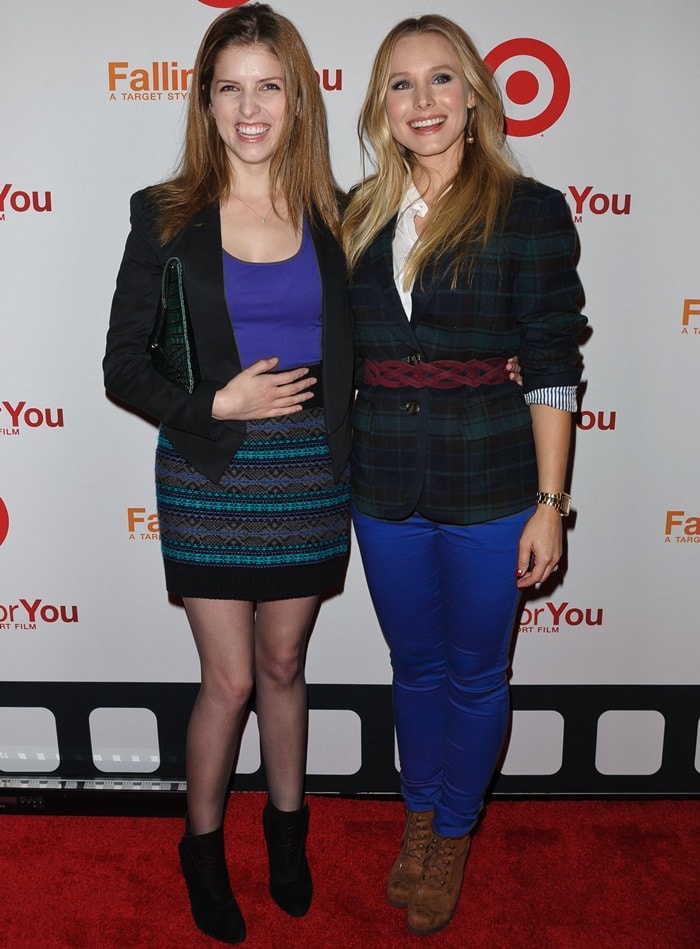 Anna Kendrick and Kristen Bell chatted and laughed their way into the party
What do you think of the outfit she put together? Does it look spot-on or is the mix completely off? Kristen in Target, hot or not?
Well, we can't say we're crazy about the ensemble, but we are loving those wedge booties on her feet. Not only do they look comfortable, but they're practical, functional, and downright cheap too.
You see, those Mossimo Kylin lace-ups retail at an easy $30. With its ultra classic design, it's the perfect wardrobe staple especially this fall season. If you want the booties, simply head over to Amazon!
Credit: C.Smith / WENN