We've noticed recently that actress Kristen Stewart has developed an affinity for a certain vintage shoe style: T-strap shoes.
Can you blame her?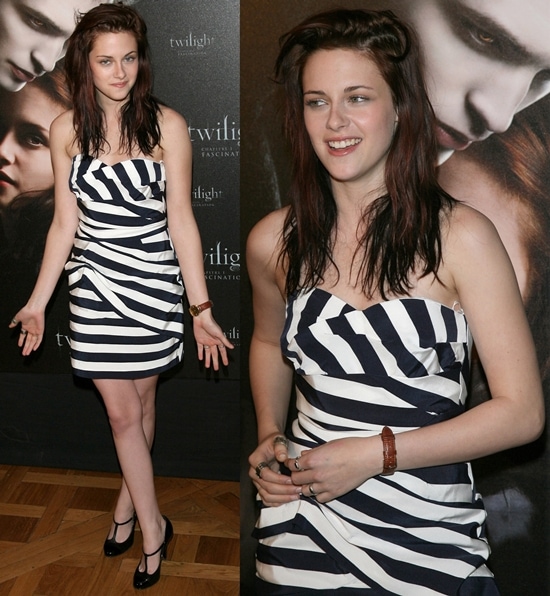 Kristen Stewart wears her hair down at the photocall for the French release of the film "Twilight" held at the Hotel Crillon in Paris on December 8, 2008
T-strap shoes always evoke class, elegance, and to some extent, a certain nostalgia. No matter how recently they were made or worn, the t-strap always manages to look like a classy vintage shoe.
Kristen Stewart's feet in t-strap pumps at the Ed Sullivan Theater for 'The David Letterman Show" held November 20, 2008, in New York City
Kristen has worn her t-strap pumps to various publicity events, including the "Late Show with David Letterman."
Nikki Reed and Kristen Stewart sign autographs at the Garden State Plaza Hot Topic in Paramus, New Jersey, on November 14, 2008
The "Twilight" actress pairs her t-strap pumps with everything from jeans to mini dresses and leather jackets, she makes all of those different looks work for her.
Kristen's specific pumps are from Chanel's fall collection and retail for at least $800. You can find vintage Chanel shoes at Farfetch.
Black vintage Chanel T-strap high heel pumps
If you just can't get enough of the t-strap vibes, here are some vintage inspiration photos for you to enjoy.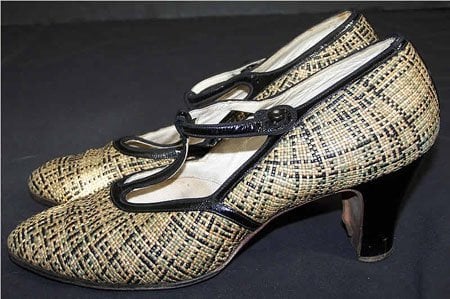 1920s Green and Black T-Strap Straw Shoes
A 1957 Fashion Spread Featuring Styles from the 1930s (including t-strap shoes and cloche hats)
1970s Authentic Givenchy T-Strap Heels
Even if these shoes are all from different time periods, they look like you can wear them at any given time and you won't look a day out of place.
Credit: Patricia Schlein / WENN