We all know that Kristen Wiig is a fashionista in her own right. After all, she did play botched up beauty guru Alexanya Atoz in "Zoolander 2." But my oh my, did she turn our heads for real this time.
Kristen, who has had some sporadic successes on the red carpet in the past, surprised us with an undeniably chic look that we rarely see in Hollywood comedians. The actress arrived at the 74th Venice Film Festival in a look that could make the French weep with joy.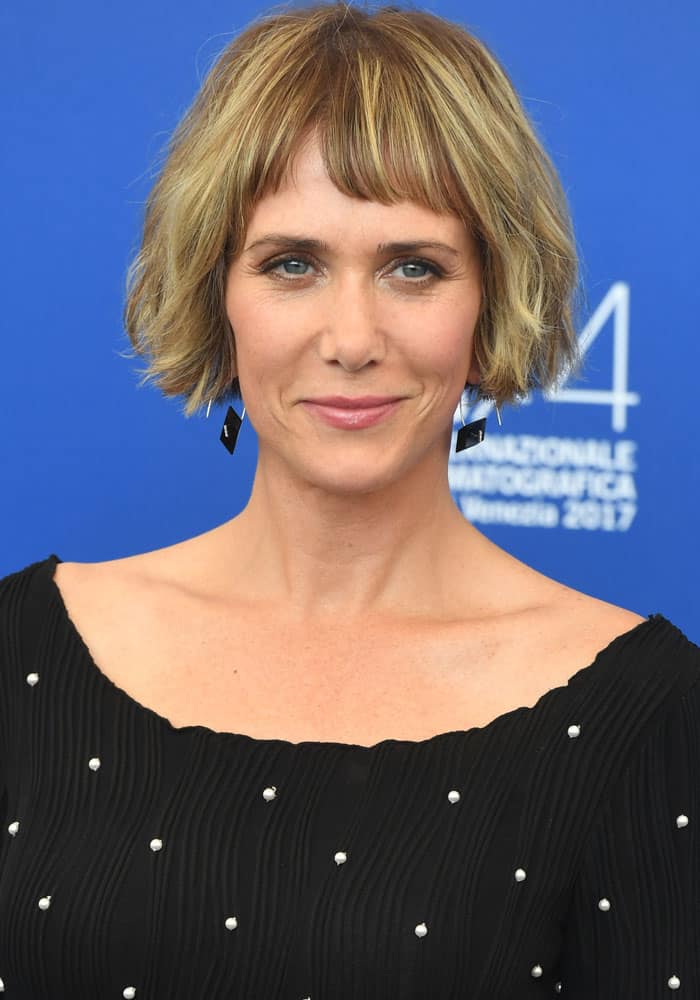 Kristen Wiig at the 74th Venice Film Festival photocall for "Downsizing" on August 30, 2017.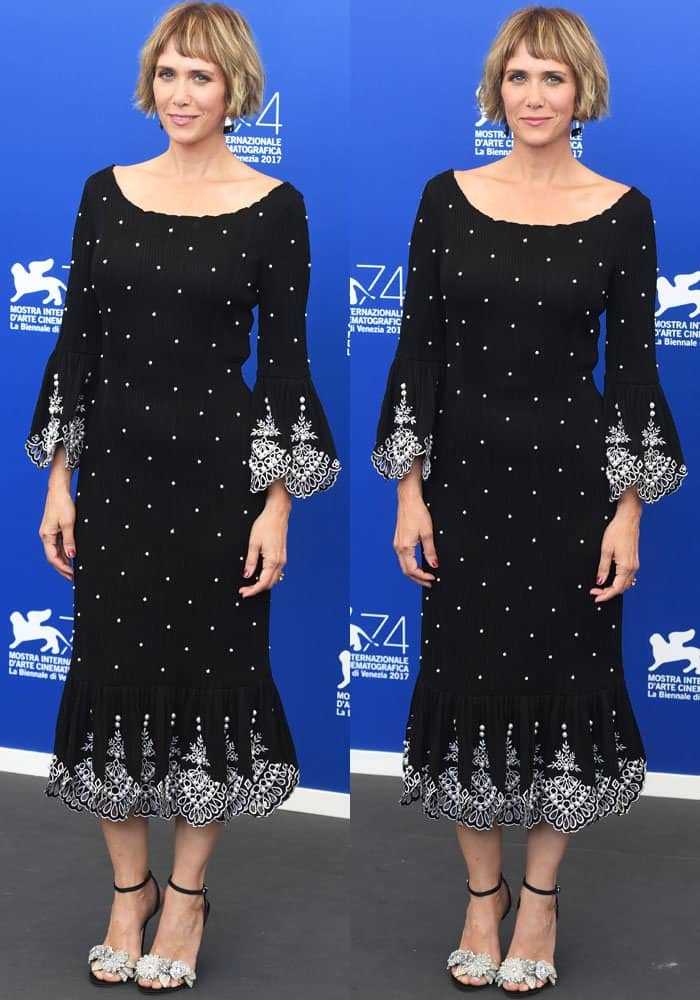 Kristen turns up in a chic pearl-embellished Prabal Gurung dress.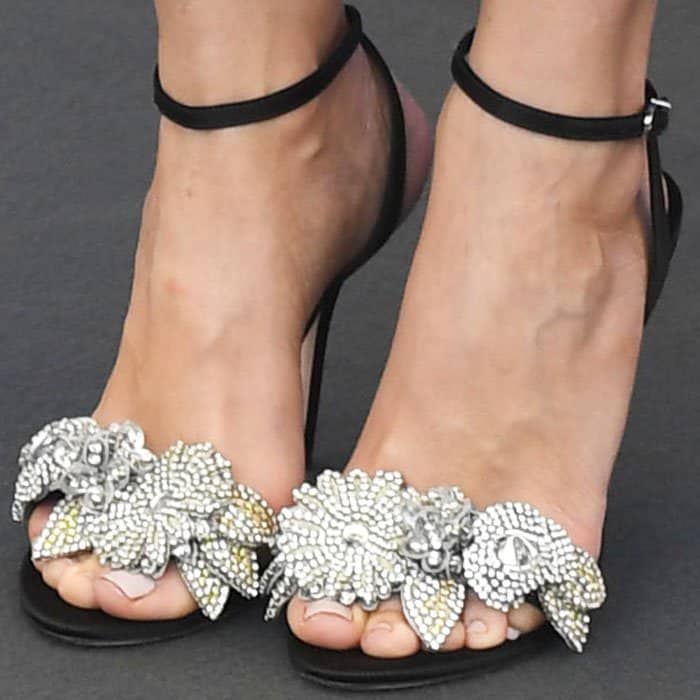 Kristen accentuates her look with a pair of Sophia Webster "Lilico" sandals.
You can pick your jaws off from the floor now because, yes, that really is Kristen. The funny gal looks like she walked straight out of a Parisian lookbook.
Kristen was dressed by genius stylist Penny Lovell in a gorgeous pearl-embellished dress by Prabal Gurung. What we love most about this chic summer dress are the appliques lining the hems of the skirt and sleeves.
The comedian polished her look with minimal jewelry from Yael Sonia, Rona Pfeiffer and Selim Mouzannar before accentuating her look with the Sophia Webster "Lilico" sandals.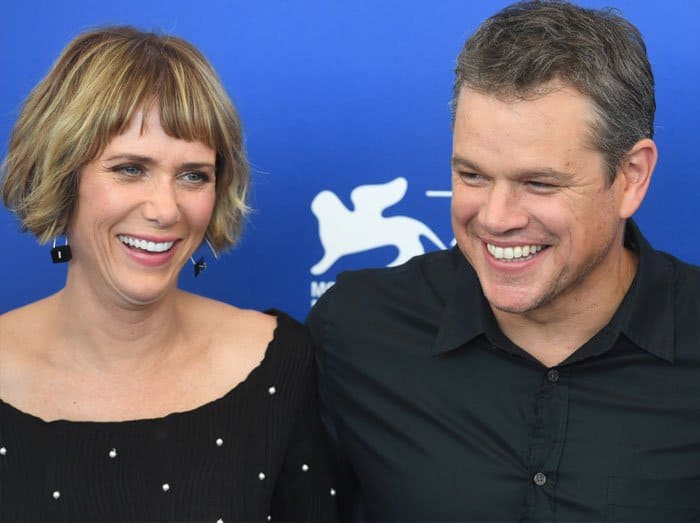 Kristen poses with her "Downsizing" co-star Matt Damon.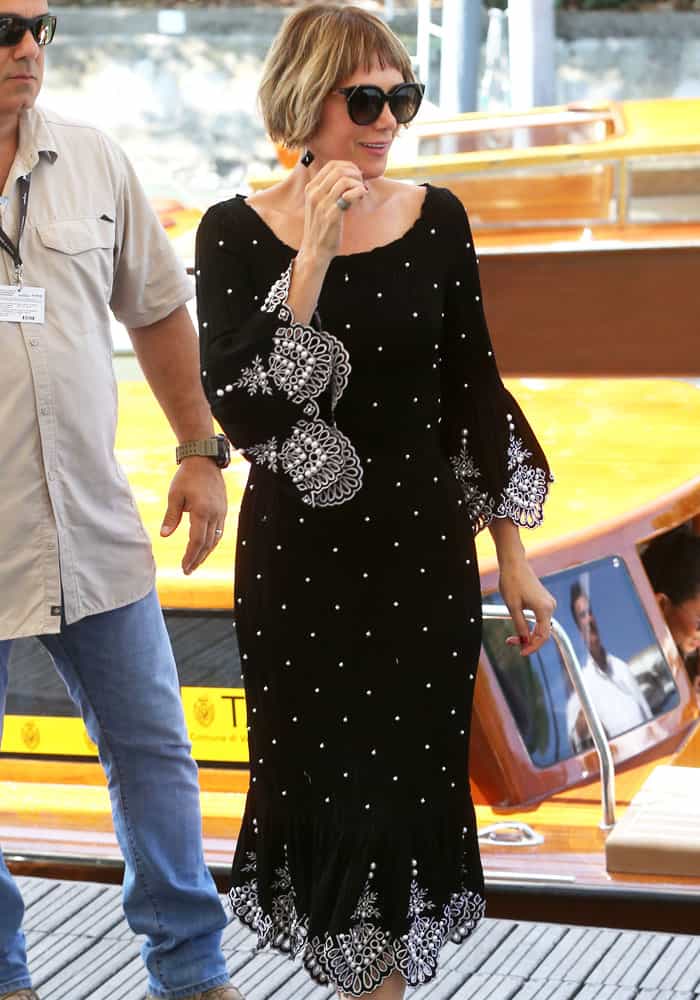 Kristen arrives at the pier in a chic pair of sunglasses.
From the dress to the interesting crystal flower shoes and down to her chic bob, we can't say enough about how perfect Kristen's look is.
Did we mention she arrived at the Venice Film Festival pier in a pair of oversized cateye sunglasses? The sunnies went perfectly with her ensemble.
Fortunately for us, the looks didn't stop there. Kristen treated us to two more Venice looks which officially put her on our must-watch list.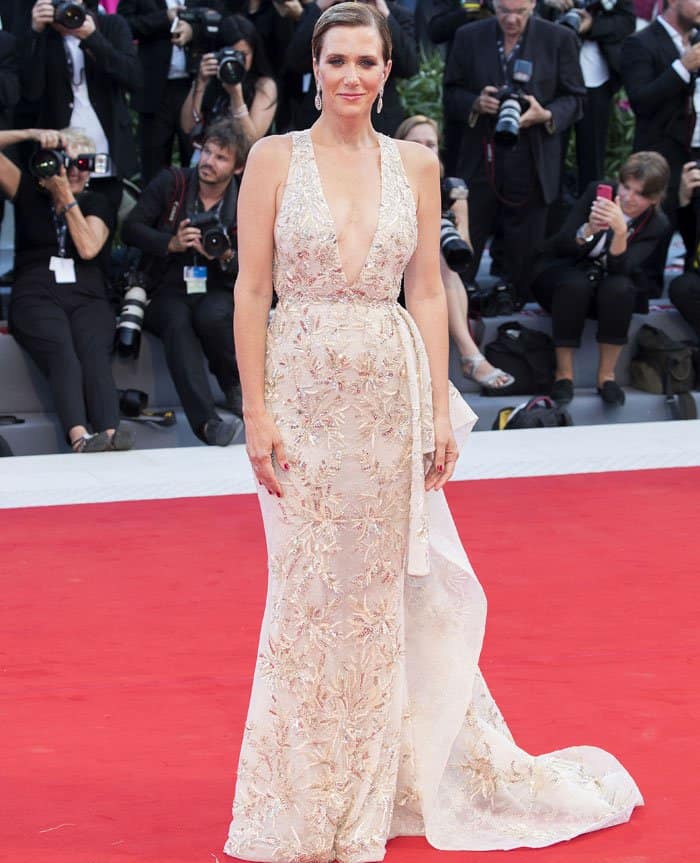 Kristen sparkles in a Zuhair Murad gown.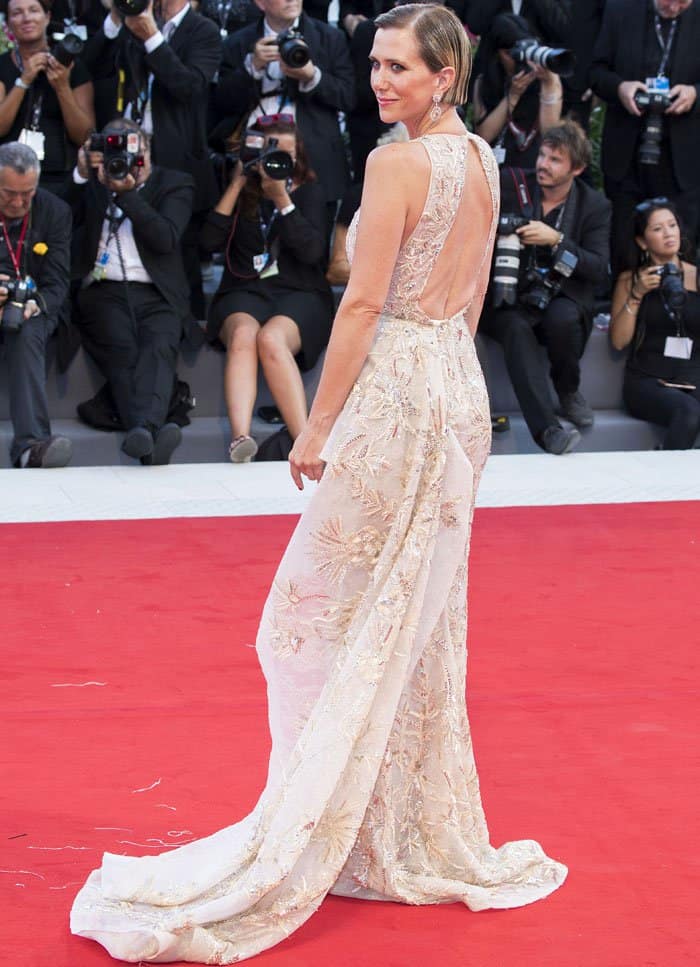 The actress showed off her dress' beautiful cutout and long train.
Kristen went back to the pier in an Oscar de la Renta dress and Casadei platform heels.
More than any of the pieces, we find ourselves most excited by Kristen's Sophia Webster "Lilico" sandals. Shop her beautiful floral applique footwear at Net-A-Porter.
Sophia Webster "Lilico" embellished lamé sandals, $895
Credit: Daziram / Future Image / Danny Martindale / Cover Images / WENN