You wouldn't think someone would call a divorce the best thing they've ever done, but that's exactly how Laguna Beach alum Kristin Cavallari describes it.
Cavallari recently opened up on the School of Greatness podcast about her divorce saying, "The scariest thing that I've ever done is get a divorce, but it's been the best thing that I've ever done. That has really jump-started my journey on self-love and figuring out who I am now."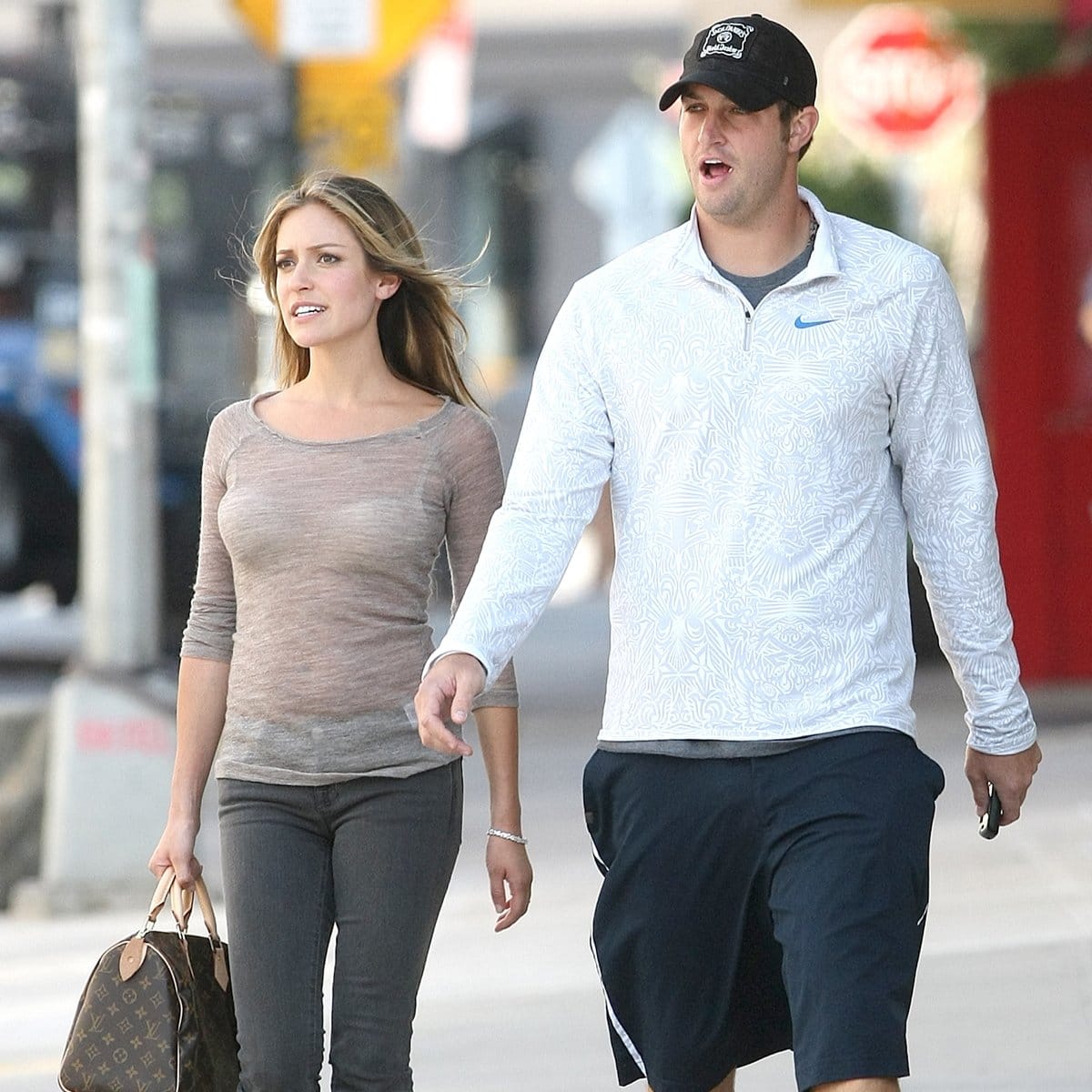 Kristin Cavallari and Jay Cutler met in 2010 after being introduced by Giuliana Rancic (Credit: INFphoto)
"My kids have inspired me to become the best version of myself," she added. "I can only be as good to my kids as I am to myself. If I am empty, I have nothing to give them. Being able to be energized and love myself so I can love on my kids—and support them and encourage them—that's the most important thing."
"It's gotten me to a really peaceful place. I feel the best I've ever felt in my whole life. I'm the happiest I've ever been," Kristin said.
Kristin Cavallari in an asymmetric The Sei gathered knee-length dress arriving at 'Good Morning America' on July 11, 2022, in New York City (Credit: INSTARimages / Cover Images / Roger Wong)
"I'm no longer afraid of getting hurt." "I'm actually excited to see who I can be in a new relationship because I feel like I've done so much work the last few years. I'm in no rush to be in a new relationship, but when I am, it will excite me to see how different I can be," she continued.
The Uncommon James designer and her now ex-husband, former NFL star Jay Cutler, met back in 2010 when she was 23 and he was 27. Cavallari revealed in her 2016 book, Balancing in Heels (available on Amazon), that the romance moved fast for them.
"Jay told me he loved me weeks into our relationship and told me he wanted to marry me after only 2 months." Eight months after they met, the pair was engaged. But it wasn't smooth sailing for the 5'3'' star and her 6'3'' fiance.
Cavallari and Cutler welcomed their first child, a son named Camden Jack Cutler, in 2012 (Credit: INFphoto)
Cavallari decided to call off the engagement in 2011. "A few things needed to change, and I knew the only way Jay would see how serious I was, was if I ended the relationship. … If I stayed at home, I wouldn't be happy. And would probably end up resenting Jay for it."
Eventually, the pair reconciled and were married in June of 2013. Their first son, Camden Jack Cutler, was born on August 8, 2012, when Kristin Cavallari was 25 years old and Jay Christopher Cutler was 29 years old.
The couple was married for seven years, and in April of 2020, they decided to call it quits. They currently share custody of their three children.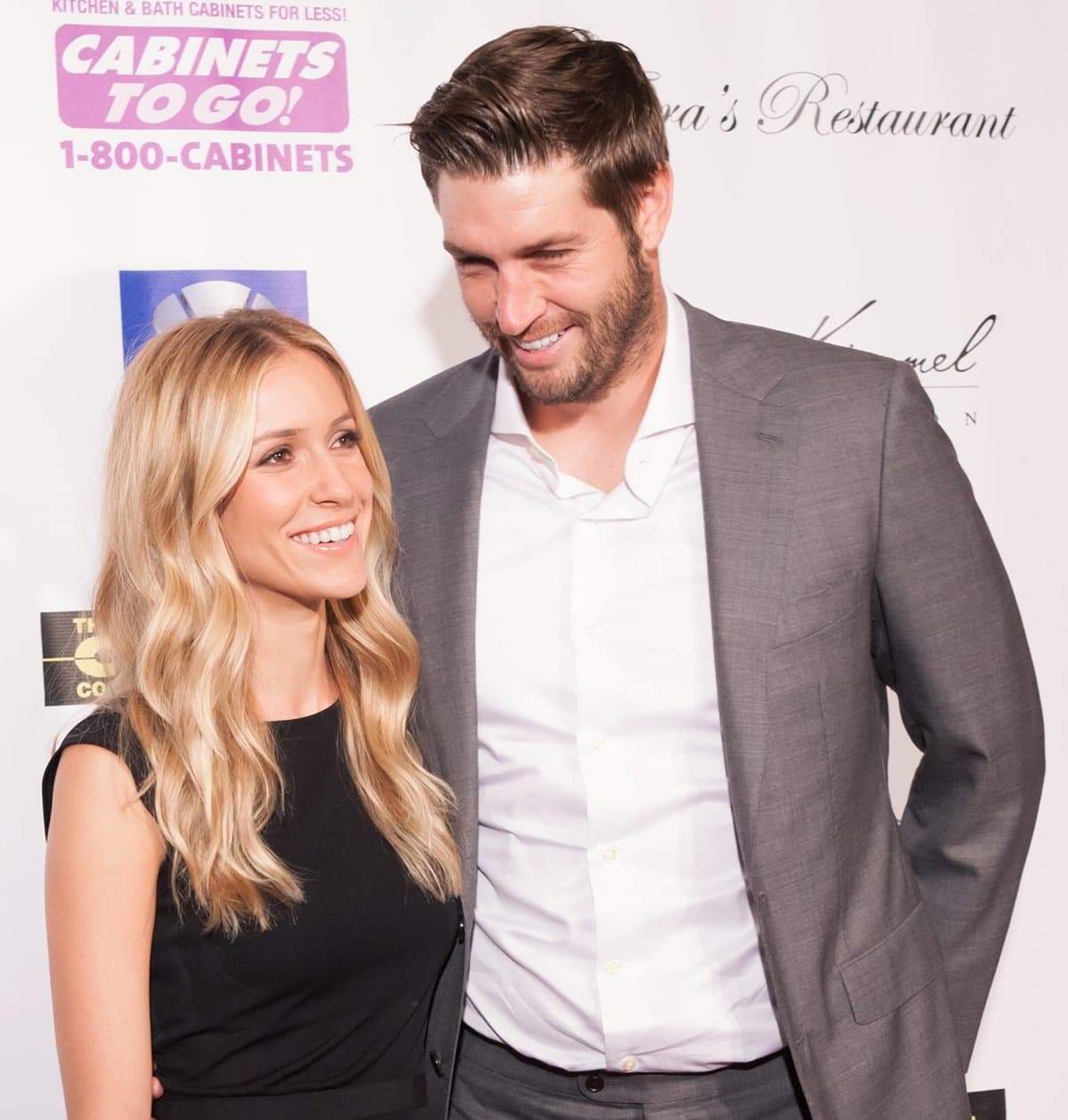 Jay Cutler and his much shorter wife Kristin Cavalleri attend the Dancing with the Stars Charity event hosted by Jenny McCarthy on August 24, 2013, at Hotel Baker in St Charles, Illinois (Credit: Sharon Gaietto / Startraksphoto)
Cavallari talked about getting back on the dating scene saying in part that she was taking her time and making sure she felt everything she needed to feel before deciding she was ready to move on.
She says she's the happiest she's ever been and that at the moment, she's single. However, she has been linked to Chase Rice and Tyler Cameron, while her ex, Cutler, has been linked to Jana Kramer.
Kristin Cavallari and Jay Cutler announced their separation in April 2020 after ten years together (Credit: Tony DiMaio / Startraksphoto)
Even though divorce can be heartbreaking, sometimes it's exactly what a couple needs to be truly happy again. In the case of Cavallari and Cutler, it seems divorce did just that for them.
The Nylon May 2010 cover girls may have been the toast of the NYLON & YouTube Young Hollywood Party in May 2010, but Kristin Cavallari was a real contender for the spotlight. Especially because she looked like this: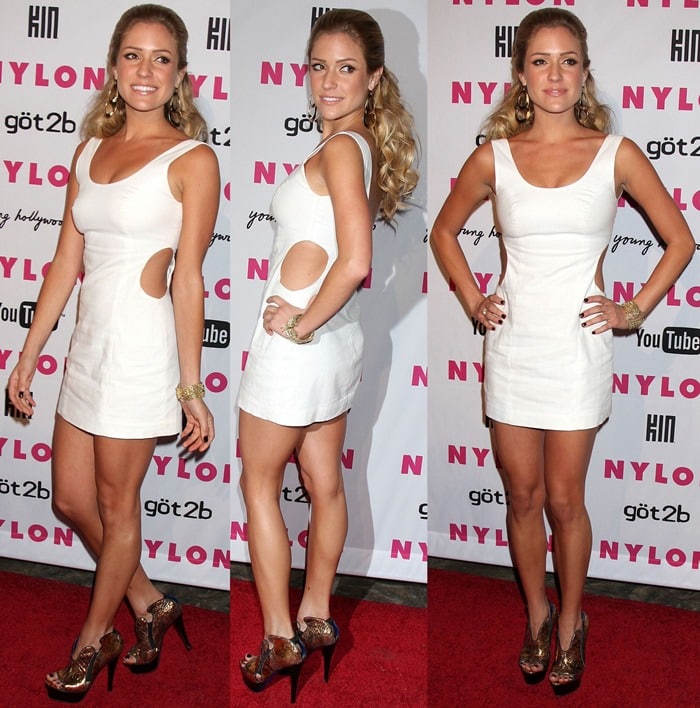 Kristin Cavallari flaunts her legs in a scoop-neck Caroline Hedaya dress with side cutouts at the NYLON & YouTube Young Hollywood Party at the Roosevelt Hotel in Los Angeles on May 12, 2010 (Credit: Nikki Nelson / WENN)
I'm not a fan of her or the reality TV show that made her known, but I can't deny that she looked good here.
She accessorized with gold Chrissy L Bombshell double hoop earrings.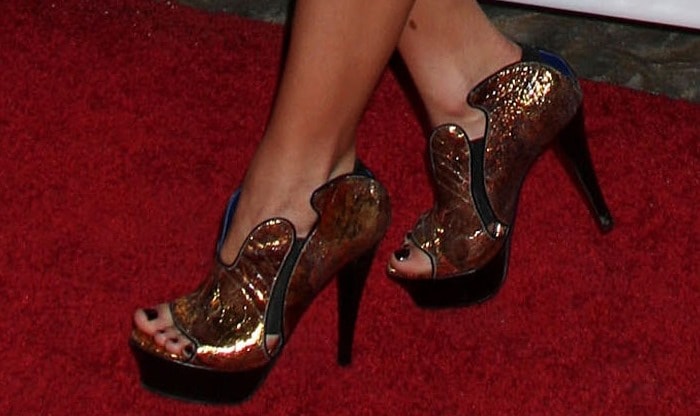 Kristin Cavallari shows off her feet in 5-inch platform stiletto shoes by Raphael Young (Credit: Nikki Nelson / WENN)
Shop Kristin Cavallari's Style
Kristin Cavallari wore a linen dress with cutouts from Caroline Hedaya: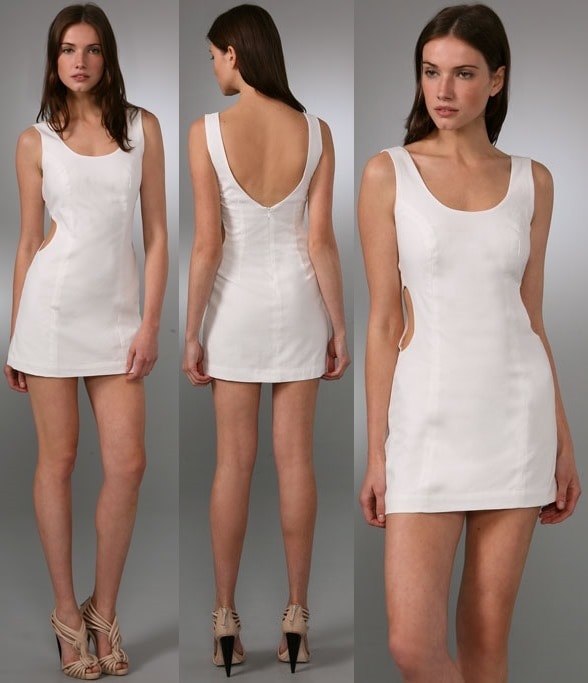 Caroline Hedaya Linen Cutout Dress, $232.00
And her stunning 5-inch platform stiletto shoes are by young Paris-based shoe designer Raphael Young (whose fast-growing fan base includes Lady Gaga):
Raphael Young 301-04 Crushed Gold Platform Stiletto, $995.00