Krysten Ritter joined Joe Jonas at the Virgin America Celebration at the Cosmopolitan in Las Vegas on Monday. The event celebrated the launch of Virgin America's newest route from Los Angeles International Airport to Las Vegas McCarran International Airport.
The 'Don't Trust the B—- in Apartment 23' star looked pretty chic in a red Derek Lam dress and black Rachel Zoe heels.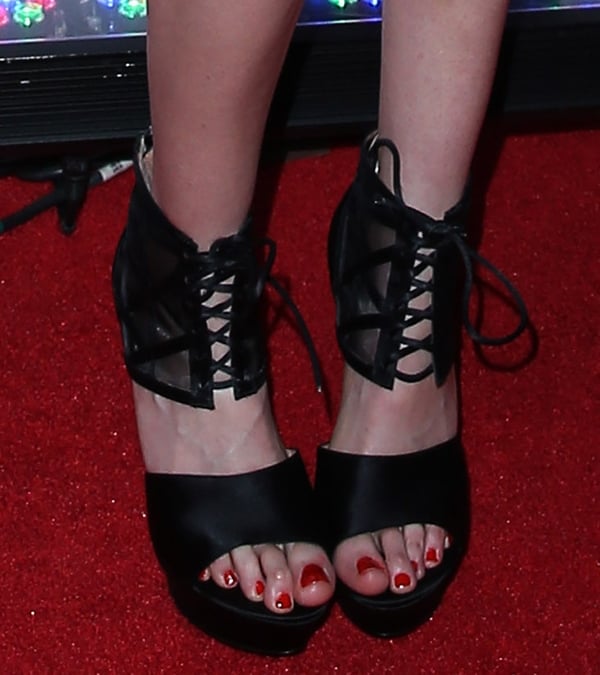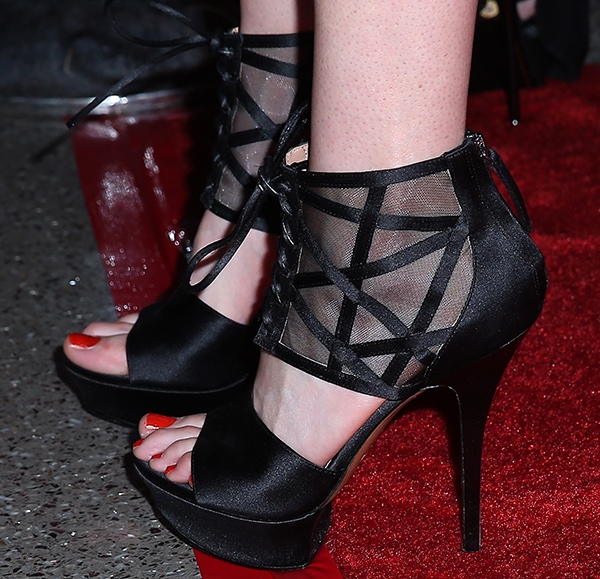 Krysten Ritter joining in the celebration of Virgin America's new flights at The Cosmopolitan of Las Vegas on April 22, 2013
Krysten's tight-fitting red dress looked absolutely perfect on her body and the heels added just the right amount of edge to her outfit.
The shoes are made of satin, and the wide ankle cuffs are their most prominent feature — showcasing mesh inserts, interesting latticework, and lace-up fastening. But, of course, you don't really have to tie and untie the laces. Simply reach for the zipper fastening at the back for easy wear. If you're concerned about height and comfort, these sandals have 5 1/2-inch heels and 1 1/2-inch platforms.
Rachel Zoe "Delfinna" Platform Sandals, $395
Credit: Judy Eddy/WENN