Usually seen in black outfits, Kylie Jenner was spotted shopping on Melrose Avenue on Thursday last week wearing yet another colorless ensemble. The youngest Jenner donned an Alexander Wang pinstriped tee and matching shorts styled with Rayban sunglasses and a pair of boots by Ann Demeulemeester.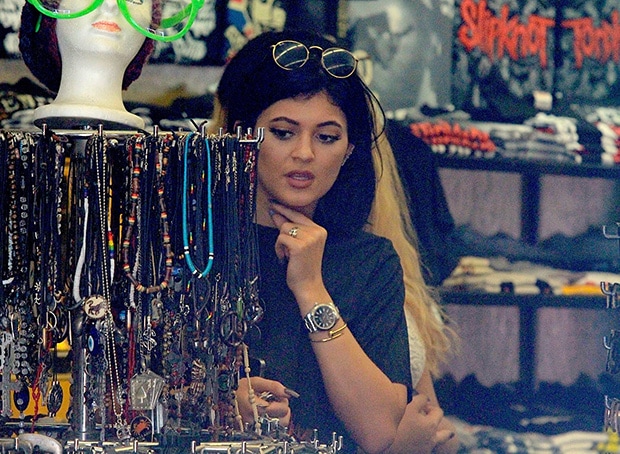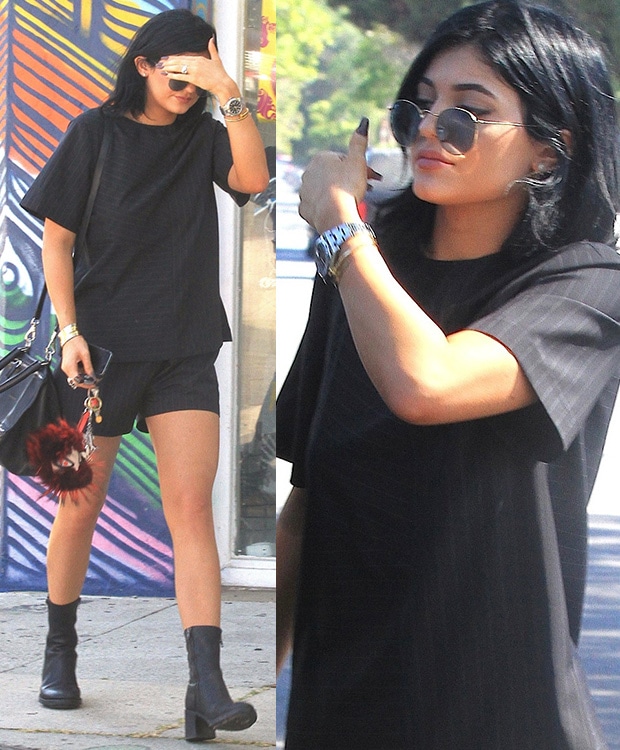 Kylie Jenner shopping on Melrose Avenue in Los Angeles on July 10, 2014
Kylie prefers outfits that are both laid-back and chic when she's out for a stroll. No matter how casual her ensemble is, she has her way of making it fashionable. And most of the time, the 16-year-old reality TV star wears boots with her relaxed getups!
The Ann Demeulemeester boots could be Kylie's latest favorite on-the-go shoes. They feature double zippers along the sides, pull tabs, tonal leather toe caps, and curved, stacked chunky heels that are about 2.75 inches high.
Kylie Jenner wearing Ann Demeulemeester boots
These boots are now on sale at Barneys New York!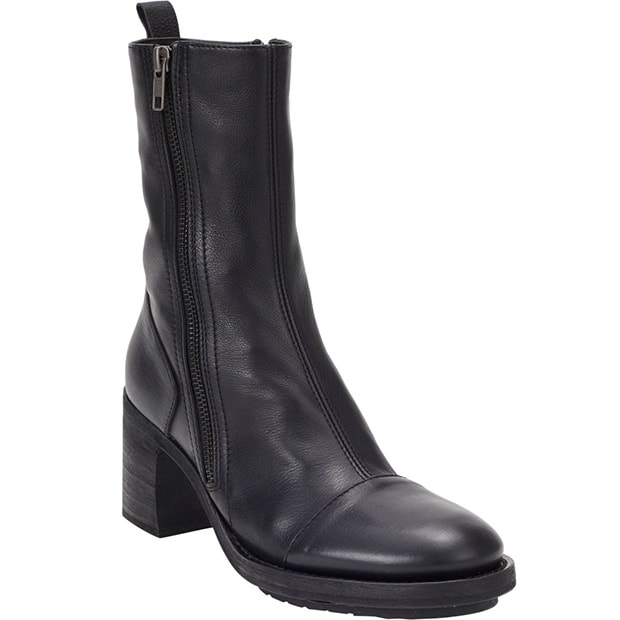 Ann Demeulemeester Double-Zip Ankle Boots, $1,315
Credit: Winston Burris/WENN