Remember when Kylie Jenner tweeted this before the turn of the year?
Kylie Jenner calls out disrespectful paparazzi on Twitter
That's right — Kylie called out the paparazzi for being disrespectful. And this time, instead of observing other paparazzi-provoked accidents, the younger Jenner almost experienced one for herself.
Kylie Jenner leaves her hair down as she exits a building in Beverly Hills on January 12, 2016
The 18-year-old was first spotted emerging from a medical building, near where she had parked her car.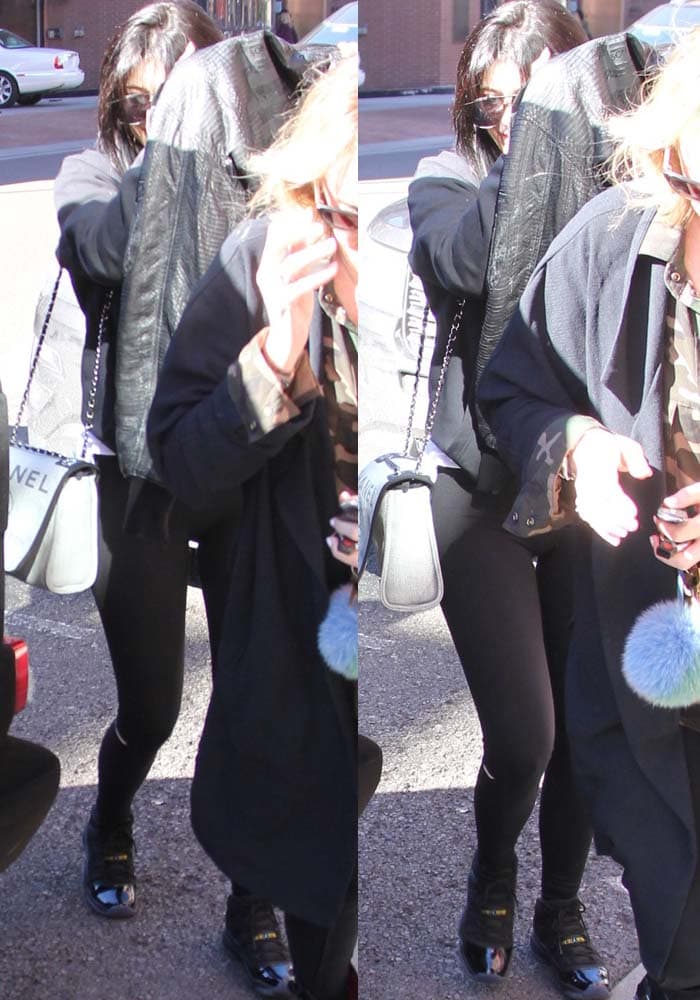 Kylie Jenner wears a hoodie and an all-black outfit as she leaves a medical building
Kylie wore an all-black outfit, which consisted of a black hoodie, tights, and Nike Air Jordan 11 Retro shoes in gamma blue.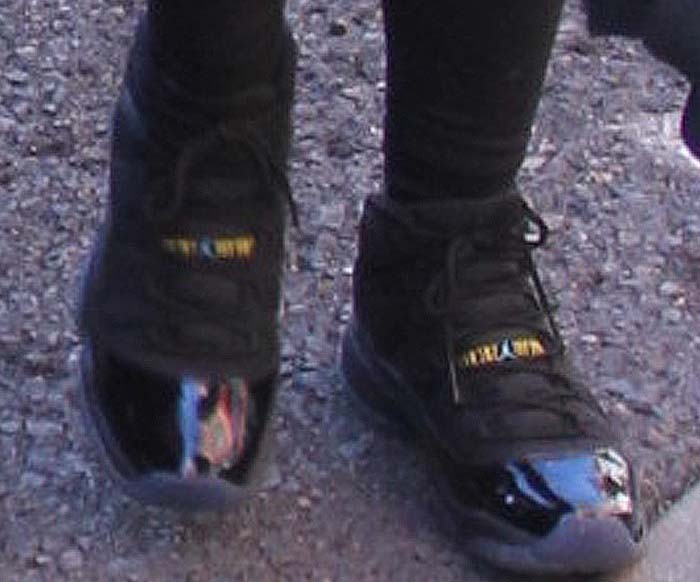 Kylie Jenner wears Nike Air Jordan 11 Retro shoes in gamma blue
It was unclear whether the teenager hit the gym earlier that day, but she definitely visited a doctor with her on-again-off-again boyfriend Tyga, who was seen leaving ahead of her.
Tyga separately leaves the same building as Kylie Jenner
Kylie held a jacket over her face as she tried to block the paparazzi from taking pictures. The makeup mogul kept the jacket up as she sped away, almost hitting a car that was trying to switch lanes.
Fortunately, Kylie stopped in time and was able to honk her horn.
Kylie Jenner shields herself from the paparazzi and almost hits another car
The Nike Air Jordan 11 Retro shoes in gamma blue are available for men and kids, but we're pretty sure you'll find some that fit you as Kylie did.
Nike Air Jordan 11 Retro "Gamma" Men's Basketball Shoes Black/Gamma Blue-Varsity, $675 – $745
Credit: WENN