Just a few days ago, Kylie Jenner showed off her new lace-up over-the-knee boots from Tom Ford.
It's not easy to see what else the 17-year-old reality star was wearing, but apparently, it was not much.
Photo shared by Kylie Jenner on Instagram on November 7, 2014
Kylie's Tom Ford boots feature a lace-up front with golden grommets and 4.75-inch metal-and-leather stiletto heels.
Tom Ford Canvas Lace-Up Over-the-Knee Boots, $2,450 at Neiman Marcus
Late last month, she also shared a picture of herself in a stunning pair of Alaïa cutout suede boots featuring a lace-up front plus a zipped back.
You can buy a pair of these soft suede boots at Net-A-Porter.
Photo shared by Kylie Jenner with the caption "promise to love you & obey & let you.." on October 31, 2014
 Alaïa Cutout Suede Boots, $3,340 at Net-A-Porter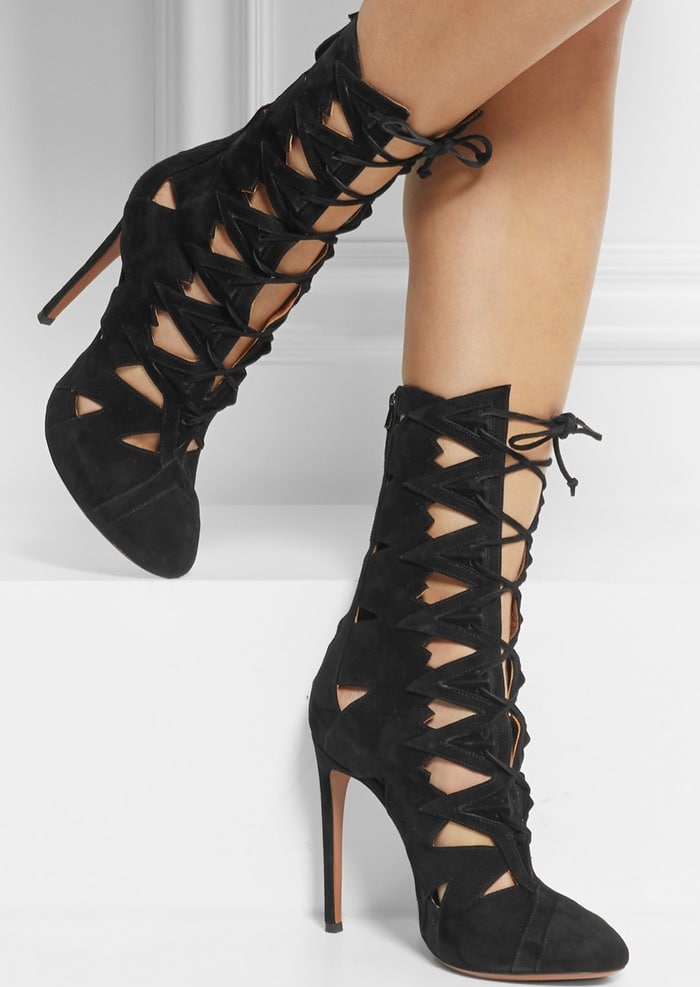 Credit: Kylie Jenner's Instagram