Kylie Jenner has got just about everyone going crazy over her new lips. The rumors that the 17-year-old reality star got lip injections have sparked up and died before, but a new batch of pouty, duckface Instagram selfies have resurrected them once again.
Kylie blasted the first round of rumors on Twitter, saying that they hurt her feelings and were "insulting." However, this time around, it seems like she can't be bothered to care. As she headed to Andy LeCompte Salon at the height of the rumors on Tuesday, she wore a bored, uninterested expression that we interpret as her response to the plastic surgery accusations. Her older, more controversy-seasoned sisters have been teaching her well.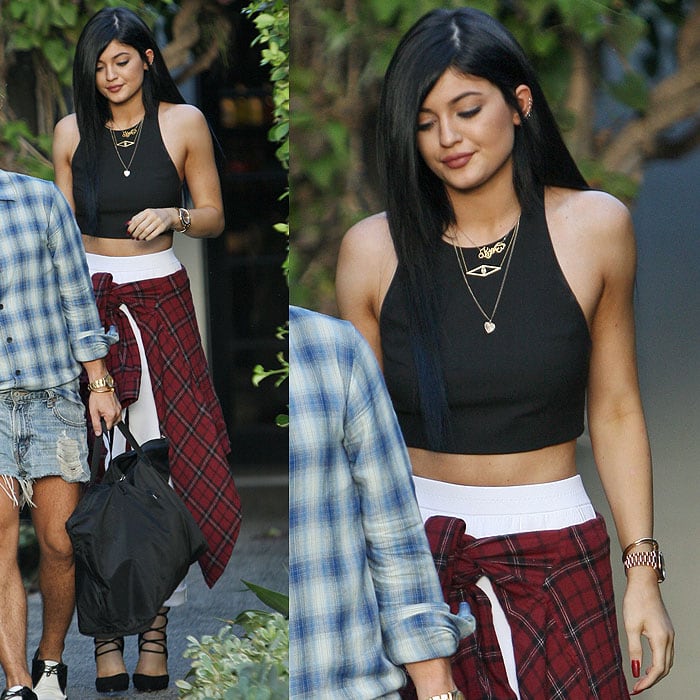 Kylie Jenner stopping by Andy LeCompte Salon in West Hollywood, California, on September 16, 2014
If anything, Kylie was more interested in showing off her new weave to the cameras. Ditching the trendy "lob" (long bob) that was her summer do, she is now sporting waist-length hair extensions with blue dip-dyed ends.
Kylie Jenner flipping her new blue-tinged weave
The following are some of the Instagram snaps that reignited the rumors that Kylie got lip fillers. You can see the outline of her lip liner in some of them, while in others, her lips really do look ridiculously big.
What do you think? Are Kylie Jenner's fuller and plumper lips the work of a cosmetic surgeon or a skillful makeup artist?
Kylie Jenner's pouty Instagram pic that sparked new lip injection rumors – posted on September 14, 2014
Kylie Jenner's Instagram pic captioned with "but when we're good.. we're really good" – posted on September 12, 2014
Kylie Jenner's Instagram pic captioned, "sus missions w jordy" – posted on September 9, 2014
The reality star's shoes in the salon pictures above are Giuseppe Zanotti lace-up pumps. They come in black, red, and fuchsia suede.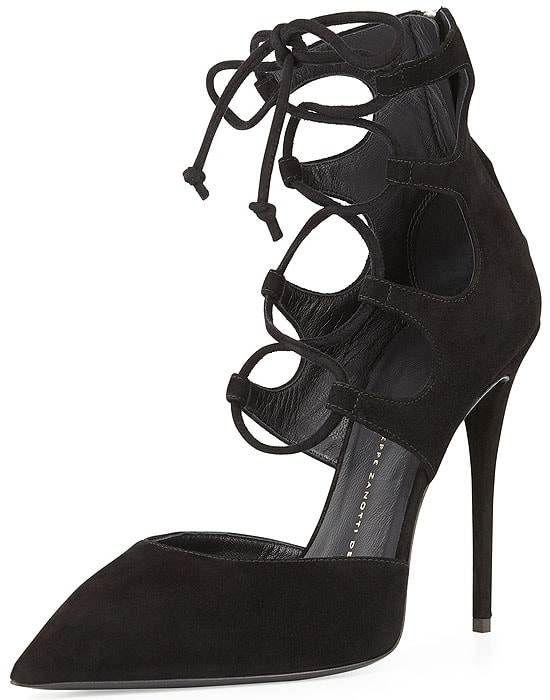 Giuseppe Zanotti Suede Lace-Up Pumps in Nero, $925
Giuseppe Zanotti Suede Lace-Up Pumps in Red, $925
Giuseppe Zanotti Suede Lace-Up Pumps in Fuchsia, $925
Credit: WENN / Kylie Jenner's Instagram