After infamously flipping off the paparazzi at a golf course with family members Caitlyn Jenner and Kendall Jenner, Kylie Jenner has since settled into much subtler means to get the message across to the camera-wielding population.
Kylie Jenner takes a video of the paparazzi as she leaves her New York hotel on September 15, 2015
Kylie Jenner was recently spotted leaving her New York hotel with her sisters as they headed to the Apple Soho store for the official launching of the Kardashian/Jenner apps.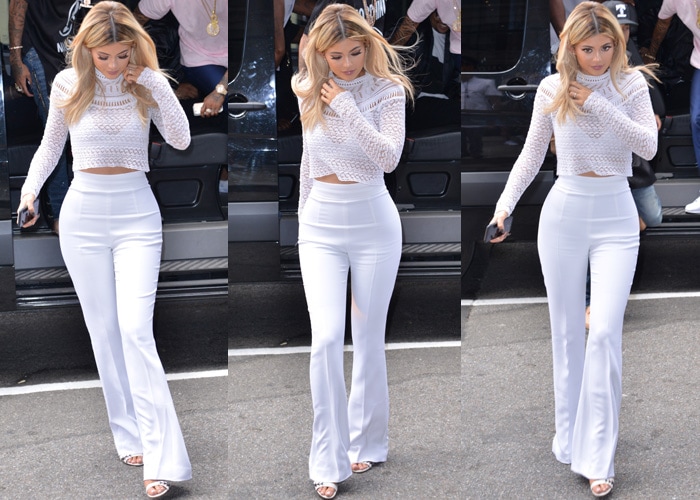 Kylie Jenner wears an all-white look as she leaves her New York hotel
Kylie wore an all-white outfit alongside her sister Khloé, who also took a video of the paparazzi.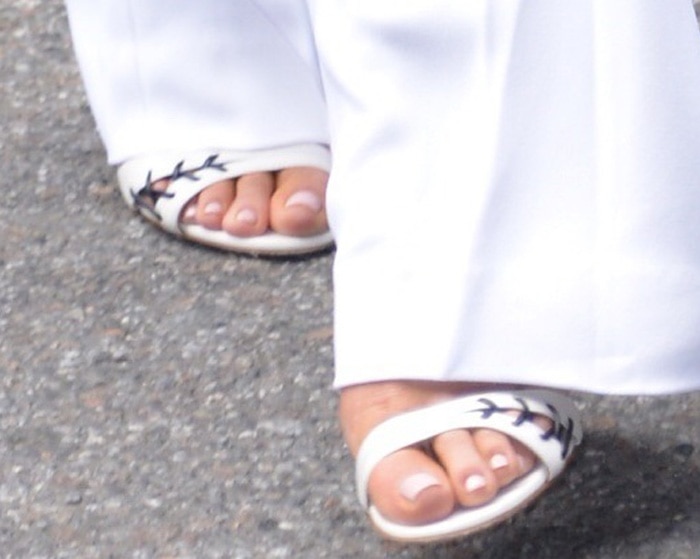 Kylie Jenner displays her toes in Gianvito Rossi stitch sandals
Kylie's all-white outfit was comprised of a long-sleeved top by Isabel Marant paired with white pants from Cuchnie et Ochs.
Khloé Kardashian and Kylie Jenner stroll out of their hotel in navy-and-white outfits while recording videos on their cellphones
The 18-year-old showed off her feet in white heels with cute detailed stitching from Gianvito Rossi.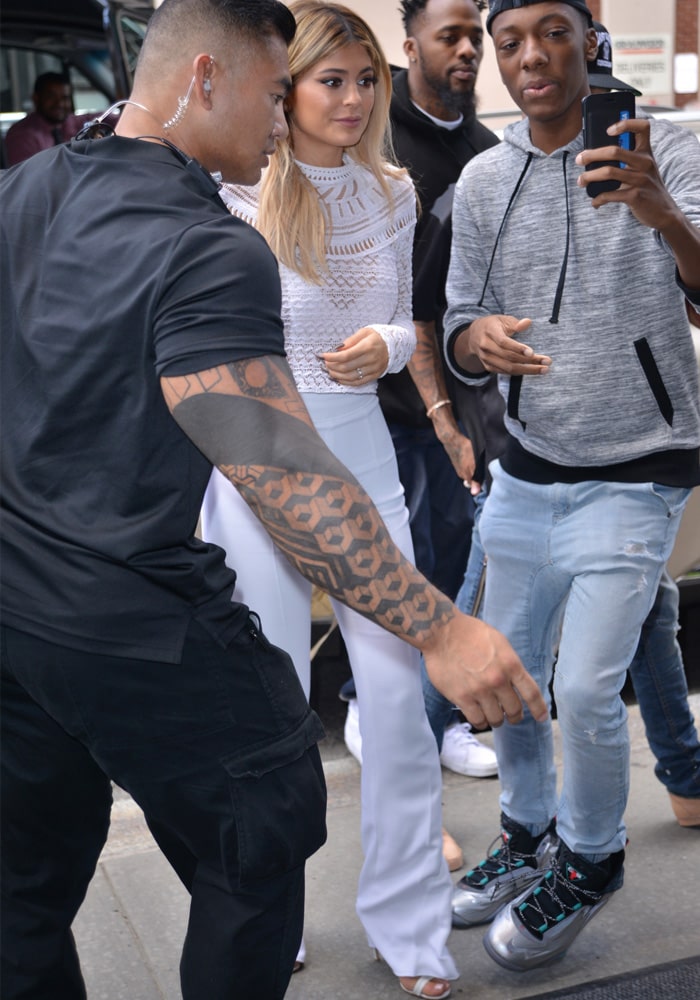 Kylie Jenner uploads a video she took of the paparazzi as she emerges from her New York hotel
We didn't get to see the full glory of Kylie's heels since they were kept hidden underneath her white pants, but no worries! You can see the full shoe style in the photos below.
Unfortunately, they're already sold out online but we did find some other stitched beauties at Nordstrom and Zappos. Check them out below:
Gianvito Rossi Stitched Ankle Strap Leather Heels
GX Armin Sandals in White Mat, $38.69 – $99.50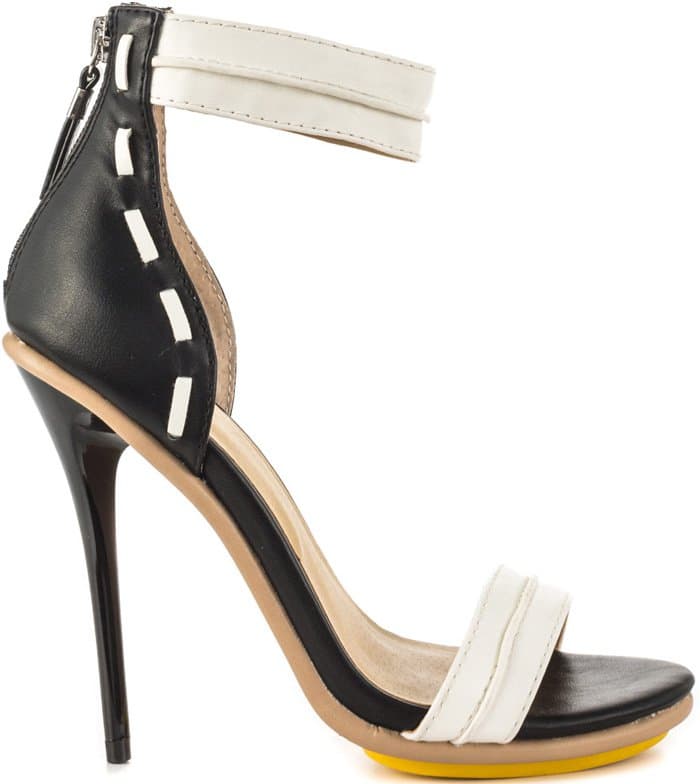 Tabitha Simmons Jasmine Leather Sandals, £565
Credit: Kylie Jenner's Instagram / TNYF / WENN