Are they engaged, or aren't they engaged? The question comes to mind every time we see Kylie Jenner and Tyga. The on-again-off-again duo seemed to be going strong yesterday as they headed to lunch at Escala.
The "Keeping Up With The Kardashians" star's large diamond ring made an appearance during the outing, sparking engagement rumors yet again.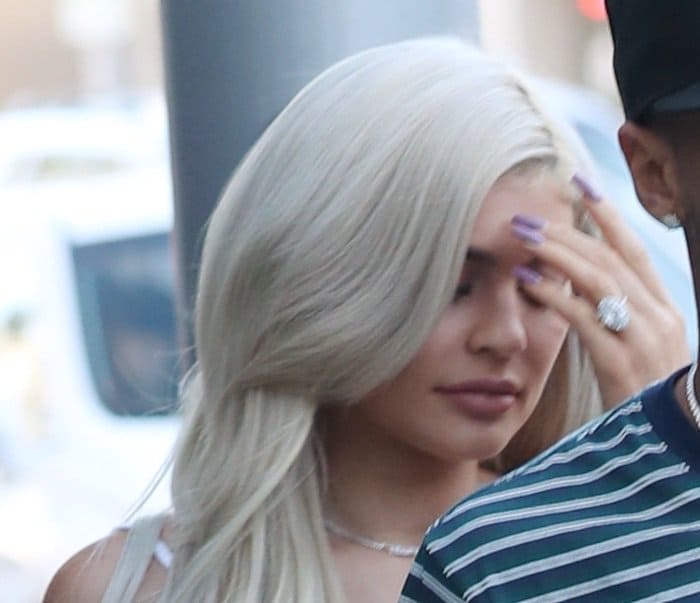 Until the Kardashian clan declares the pair's engagement, we will have to assume the two are just a happy couple enjoying each other's company.
Meanwhile, we can admire the gorgeous new necklace Kylie is sporting dedicated to her beau. Tyga shared a photo on Instagram of his girlfriend's new bling captioning it, "Feel me."
Image shared by Tyga of Kylie Jenner with the caption "Feel Me"
Kylie's new diamonds were enough to make a statement, so the reality star kept her ensemble casual and simple on her lunch date. She sported sister Khloe Kardashian's brand of jeans, Good Americanm paired with a white crop top.
The 19-year-old finished her casual chic look with a pair of white Puma Basket Classic Lifestyle sneakers and a white Hermes "Birkin" bag.
Kylie Jenner heads to Escala in Los Angeles for lunch with boyfriend Tyga in Good American jeans, a crop top and Puma Basket Classic sneakers on November 8, 2016
Copy Kylie's casual look with a pair of Puma Basket Classic sneakers available for purchase at Puma.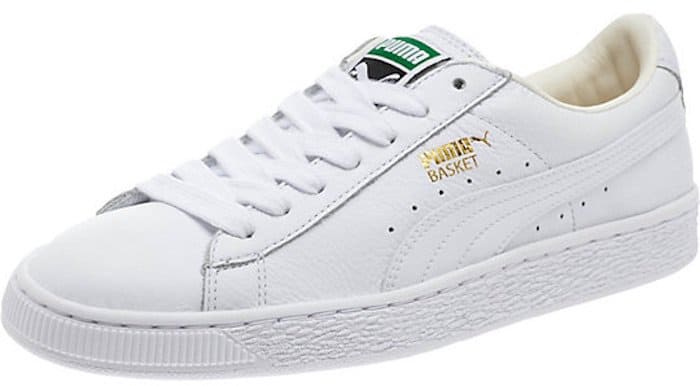 Puma Basket Classic Lifestyle Women's Sneaker, $70 from Puma
Credit: Chrome/WENN