It's everyone's fashion nightmare. You've finally settled on the perfect outfit, your hair is flawless, your makeup is gorgeous and you're ready to go. You step out of the car at your evening event and… someone else is wearing your exact same outfit.
Unfortunately for Kylie Jenner, that's exactly what happened as she arrived at the PrettyLittleThing.com launch party in Los Angeles.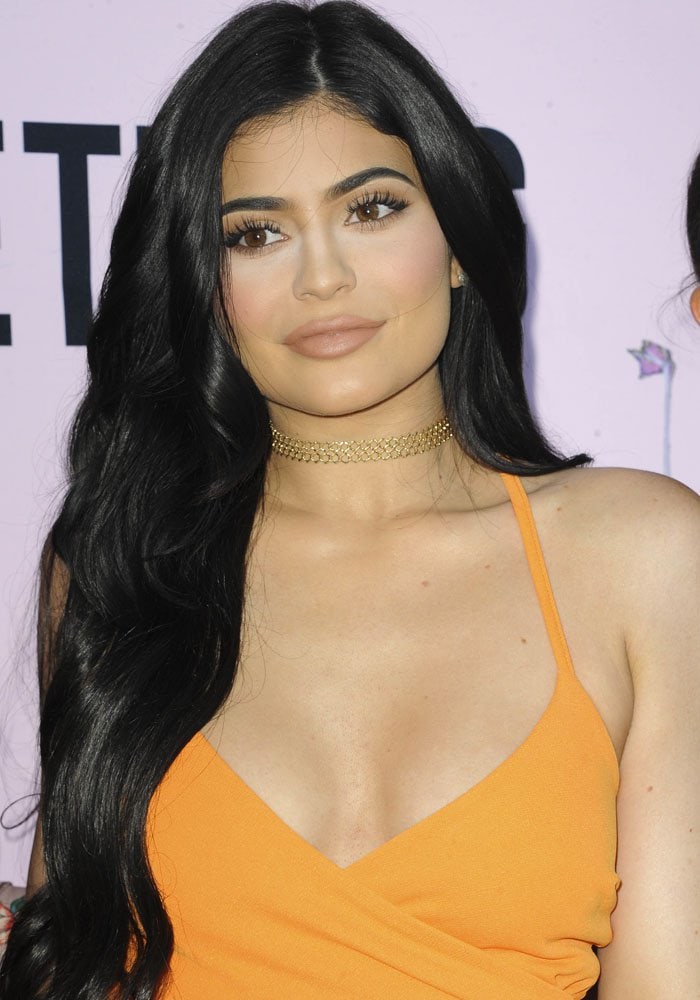 Kylie Jenner at the PrettyLittleThing Launch Party in Los Angeles on July 7, 2016
The youngest Jenner sister chose the "Lauriell" dress from the PrettyLittleThing's selection of clothing. The dress looked great. It showed off her tiny waist, a bit of leg and a lot of cleavage.
Kylie toned down the brightness by pairing her dress with the Tamara Mellon "Horizon" sandals in beige suede.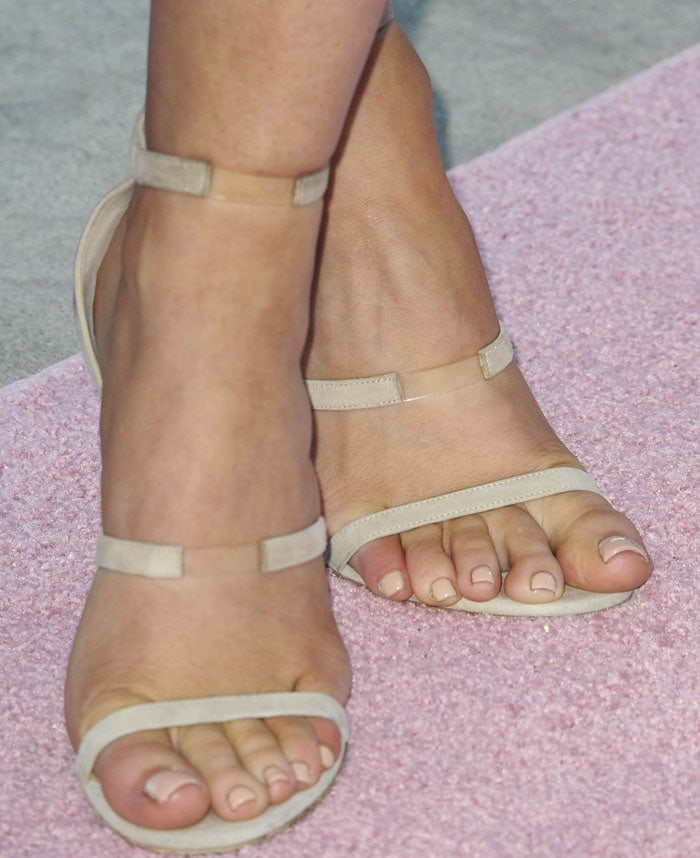 Kylie tones down her brightly-colored dress with a pair of suede Tamara Mellon "Horizon" sandals
Despite having a dress doppleganger, Kylie seemed to have fun at the launch party
But, there are a few silver linings to what could be considered an unfortunate wardrobe situation. The person who showed up in the same dress is Kylie's friend Chantel Jeffries, and luckily, the two picked up different colors for the dress.
Instead of trying to get as far away from the dress doppleganger as possible, Kylie ended up taking cute pictures with her friend.
Kylie and friend Chantel Jeffries show up at the event in the same dress
The Tamara Mellon "Horizon" sandals are almost sold out but you can find the exact pair Kylie wore — as well as a metallic version — at Net-A-Porter.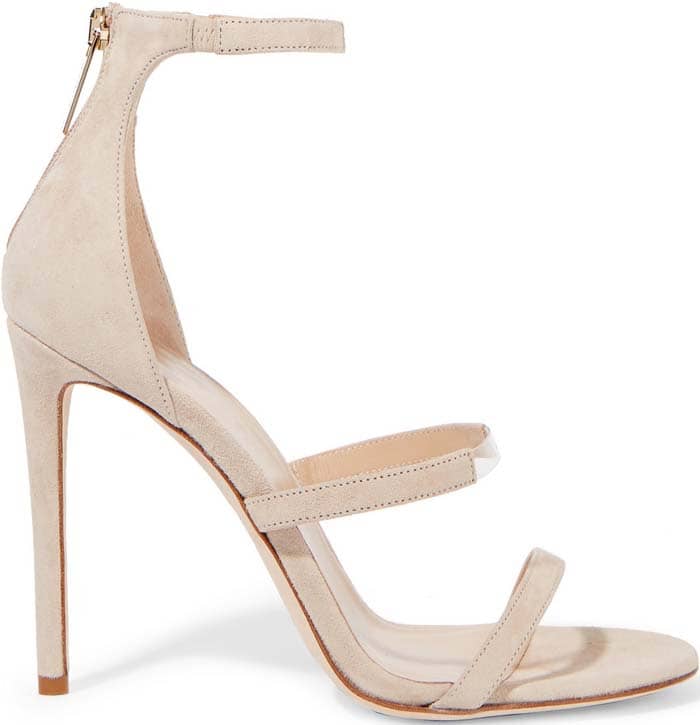 Tamara Mellon "Horizon" PVC-trimmed Metallic Leather Sandals, $179 (original: $595) at Net-A-Porter
Credit: Kylie Jenner's Instagram / Apega / WENN