Kylie Minogue attended the Dolce & Gabbana Fifth Avenue flagship store opening in New York City last weekend wearing a very colorful ensemble. She paired a dress in bright green and white stripes with strappy red Dolce & Gabbana sandals from D&G's spring 2013 collection. The Australian singer-songwriter and actress accessorized with a pair of colorful dangling earrings that complemented the bright shades of her outfit really well.
I'm a pretty adventurous dresser, so in my opinion this red and green combo is a hit. But I'd venture to say that many critics won't favor this bold look.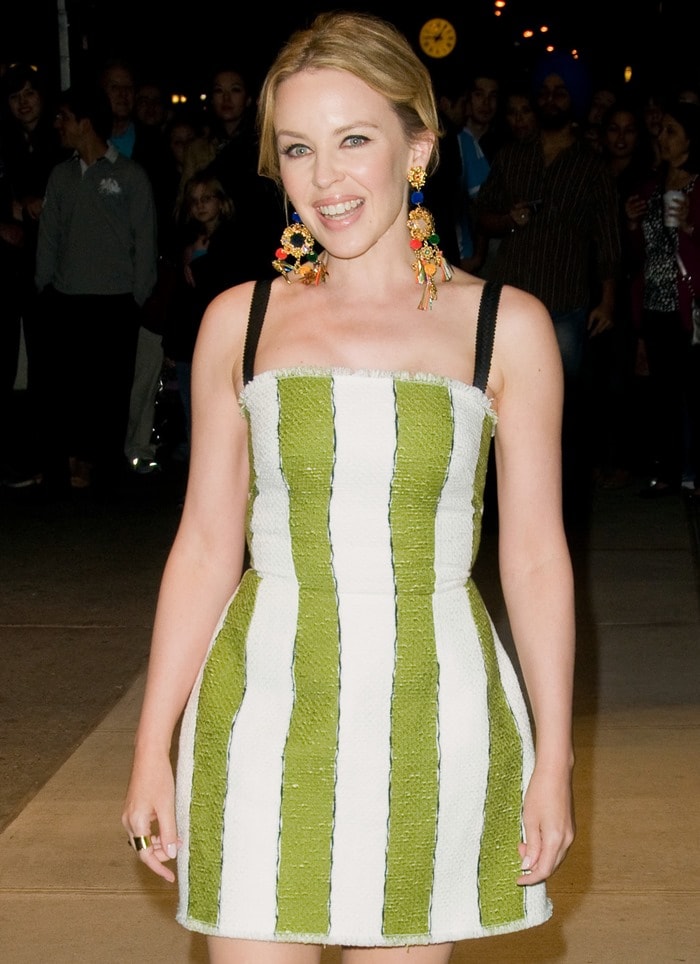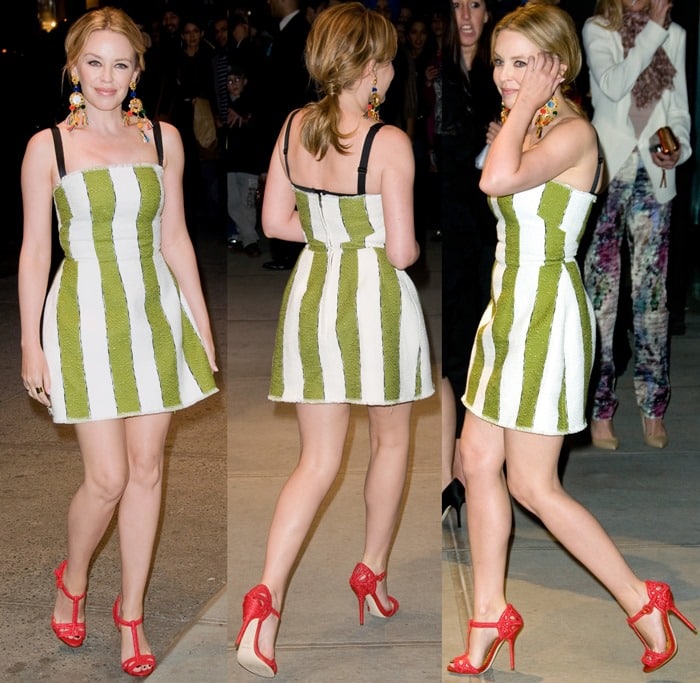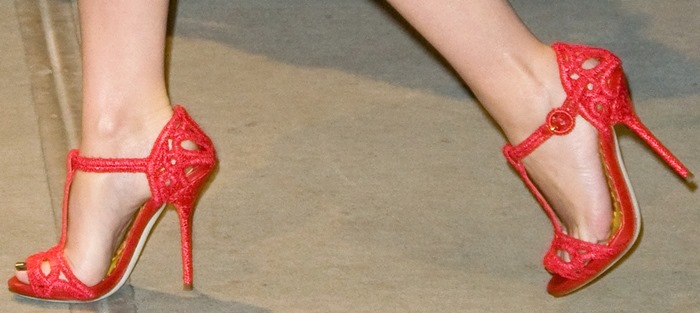 Kylie Minogue at the Dolce & Gabbana Fifth Avenue Flagship Store Opening in New York on May 4, 2013
Kylie's red sandals feature covered heels and platforms and a natural woven design. Their rich red shade would complement everything from basic jeans to a little black dress. You could also add them to printed dresses and skirts like Kylie did above.
While Kylie's red sandals are not available online, we were able to find several Dolce & Gabbana sandals at Nordstrom as well as a very similar red style from Nine West at Amazon:
Dolce & Gabbana Leopard-Print Sandals, $675
Dolce & Gabbana T-Strap Sandals, $995
Dolce & Gabbana Floral Sandals, $895
Nine West Vintage America Collection Memory Sandals in Red, $119
So, shoe lovers, what's your verdict? Do Kylie's red hot heels make you say "hot" or "hmm"?
Credit: Ivan Nikolov/WENN