Kylie Minogue has barely been seen without her fiancé, British actor Joshua Sasse, after making her engagement announcement back in February. The 48-years-old Kylie is one of the few celebrities we know of that stayed divorce-free during her young self-searching years.
The couple made a recent appearance at the "One For The Boys" fashion ball in London.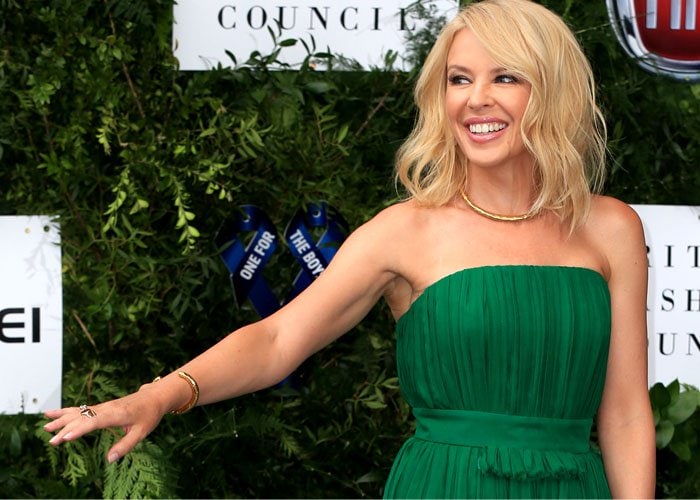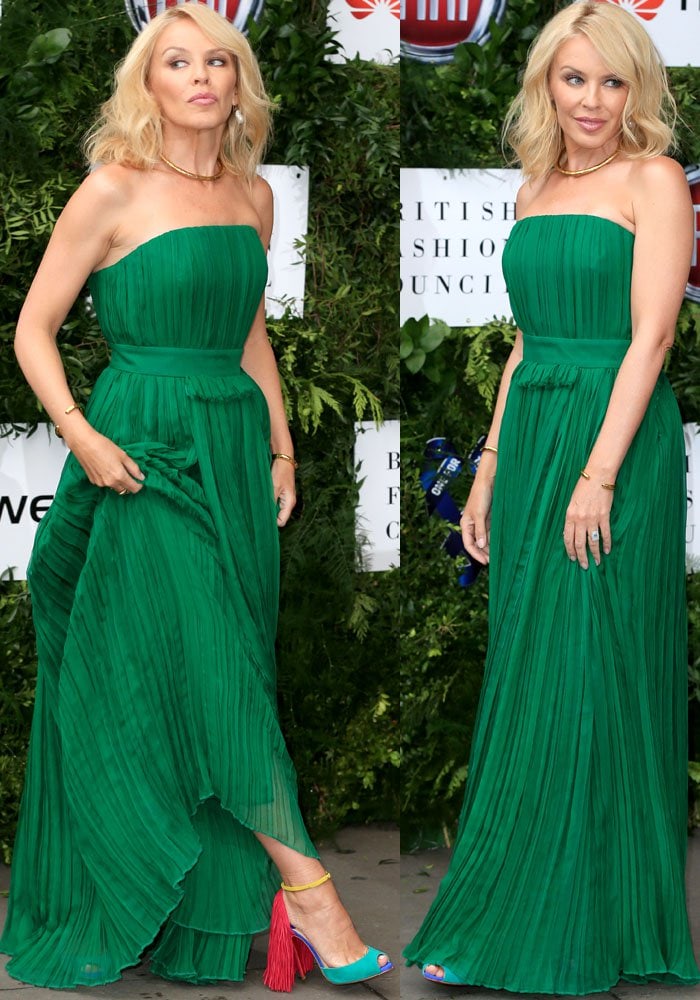 Kylie Minogue at the "One For The Boys" fashion ball in London on June 13, 2016
We don't know what Kylie or her stylist were thinking with this Christmas tree-inspired dress by DSquared2. While the bodice fit Kylie quite nicely, the weird, ruffled detailing below it is the last place you would want to put volume on a 48-year-old woman.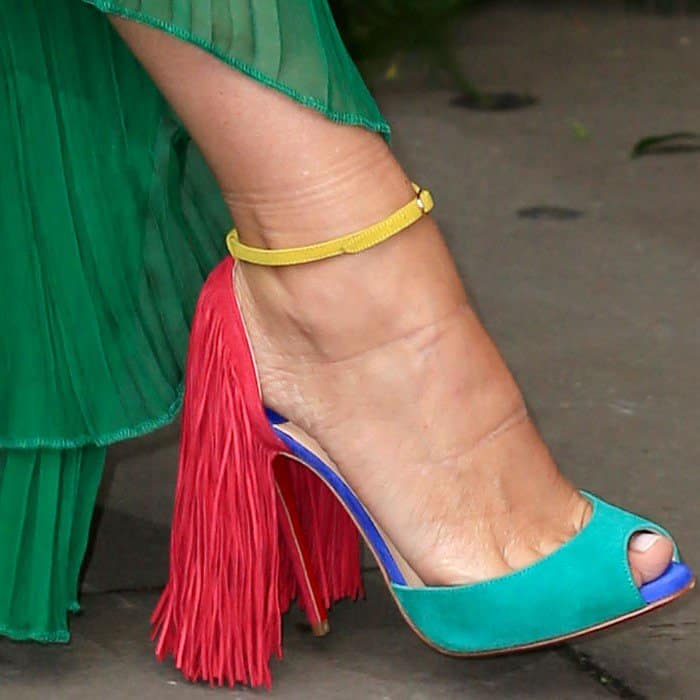 Is it Christmas yet? Kylie teams up her green DSquared2 dress with the color block "Otrot" sandal from Christian Louboutin
To make matters worse, Kylie paired the dress with the color block "Otrot" sandals from Christian Louboutin. We'd love to quantify this look as an attempt at being experimental and cute, but we just can't give it that merit. On the other hand, the "Otrot" sandals on their own are an interesting conversation piece. We would love to see Kylie in a casual outfit featuring the shoes — maybe a jumpsuit or a short dress?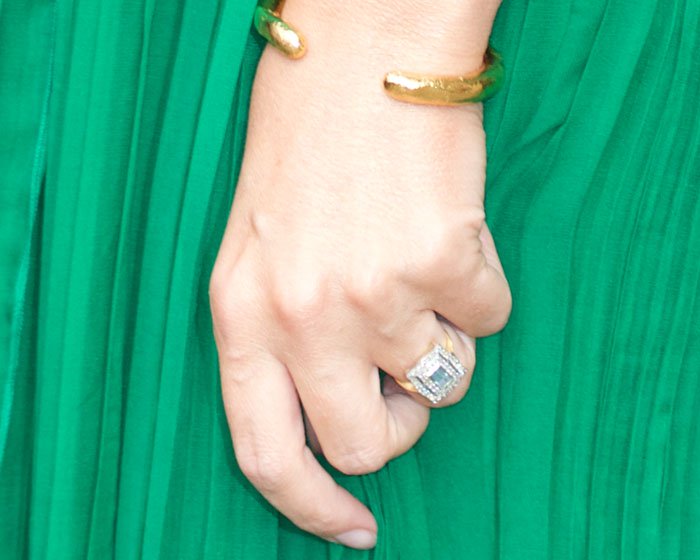 Kylie flashes her huge engagement ring from fiancé Joshua Sasse
The only piece of Kylie's jewelry we really noticed was her gigantic engagement ring. The couple did a brief photo call, during which the two glanced at each other adorably before heading inside. Kylie performed at the "One For The Boys" fashion ball in support of speaking out on cancer among men. The pop queen is a survivor of cancer herself.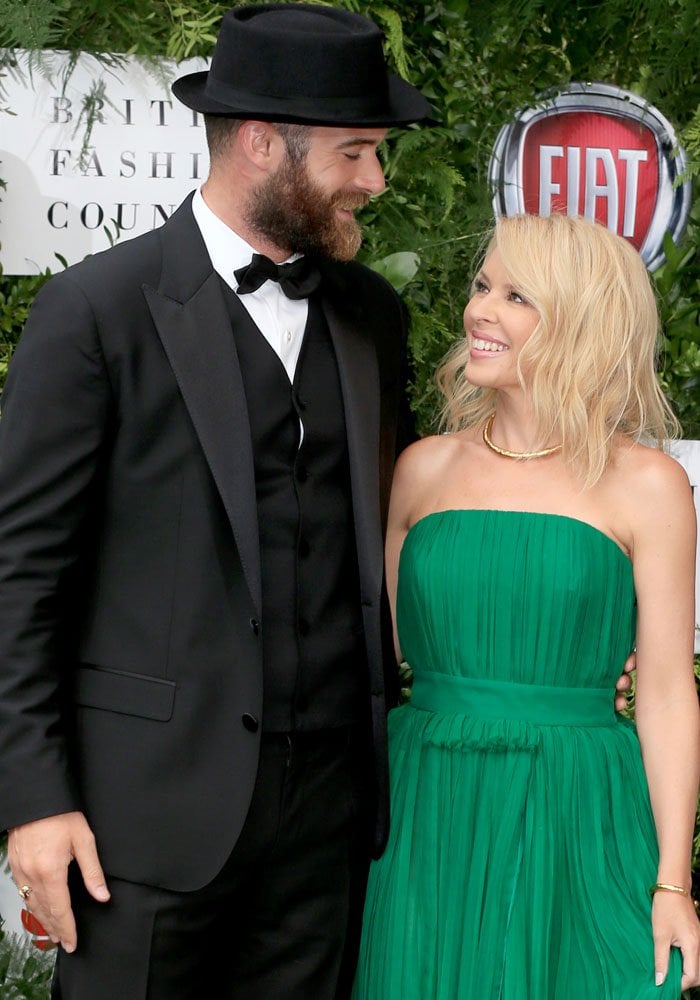 The look of love: Kylie poses with her fiancé on the red carpet
Check out the video of the love birds on the red carpet below.
Grab Kylie's "Otrot" sandals by Christian Louboutin at Net-A-Porter. We've also spotted them on Regina King.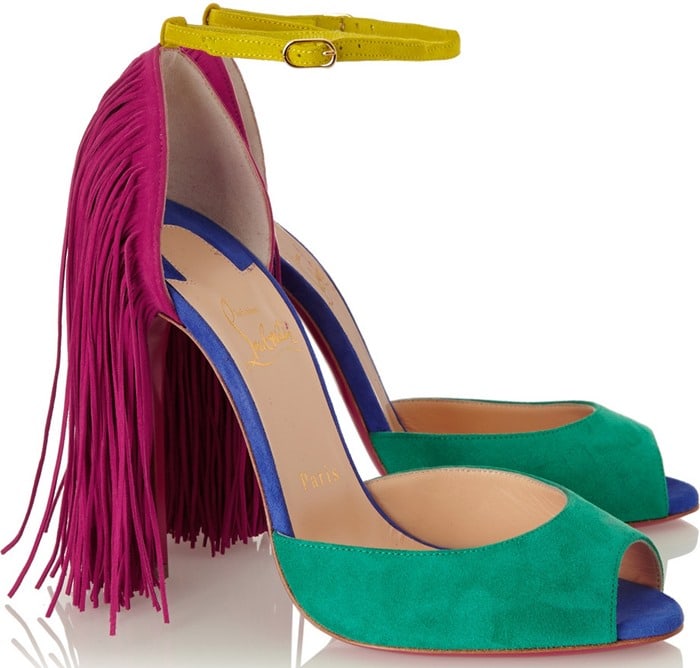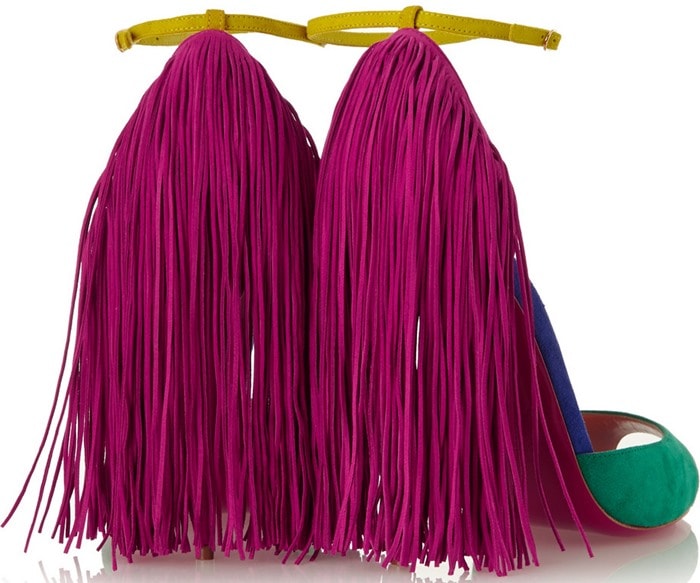 Christian Louboutin "Otrot" 120 Fringed Color-Block Suede Sandals, $1295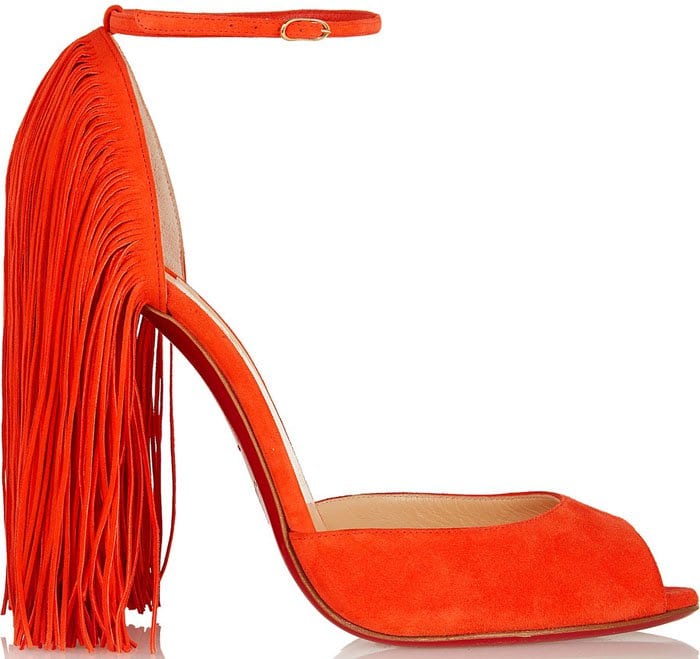 Christian Louboutin "Otrot" 120 Fringed Suede Sandals, $1295
Credit: Lexi Jones / Phil Lewis / WENN