The past few months have been hard for fans around the world as many artistic legends have passed away, including Natalie Cole, Alan Rickman and of course, the larger-than-life David Bowie.
It was expected that a tribute to the late genius singer-songwriter David Bowie would take place at this year's Grammys, but little did we know that Lady Gaga would be spearheading it, and she did it in a brilliant way.
Lady Gaga walked the red carpet in a David Bowie-inspired look at the 2016 Grammys, which was held at the Staples Center in Los Angeles.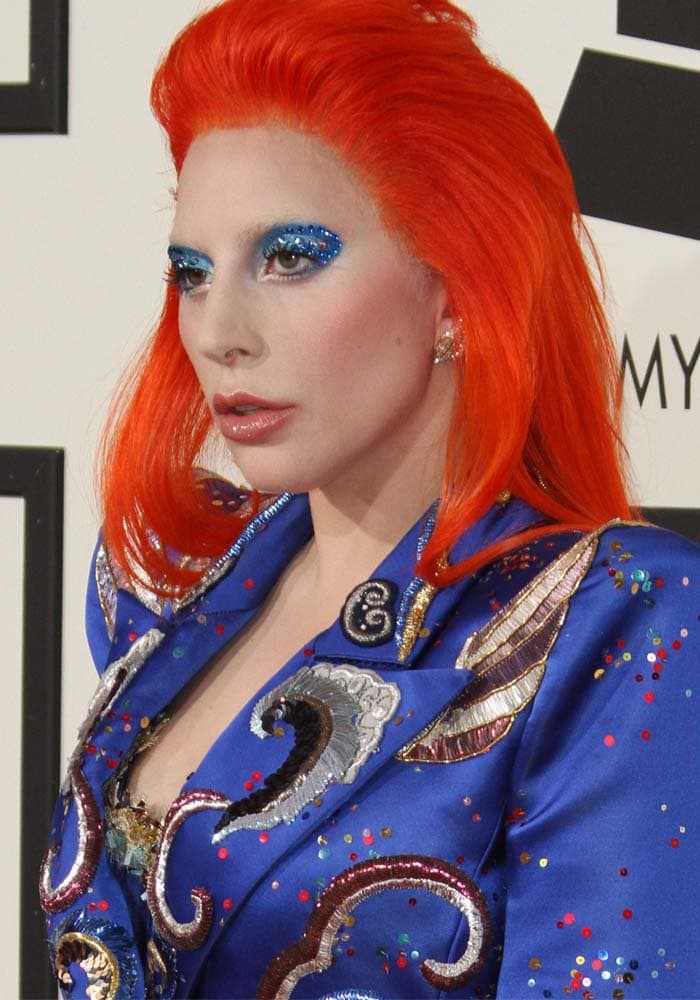 Why Lady Gaga, you ask? Apart from the obvious influence on her creative process, Lady Gaga also happens to be one of David Bowie's biggest fans – so much so that she even uploaded a video of her crying while applying makeup with Bowie's music playing in the background.
Marc Jacobs made sure to take care of Lady Gaga's now-iconic tribute looks, creating two head-to-toe customized outfits just for her. Lady Gaga wore a whimsical blue dress with raised shoulders on the red carpet paired with her iconic sky-high red heels.
Her second outfit was a white pantsuit with a detachable feather boa on the shoulder, which she wore on stage.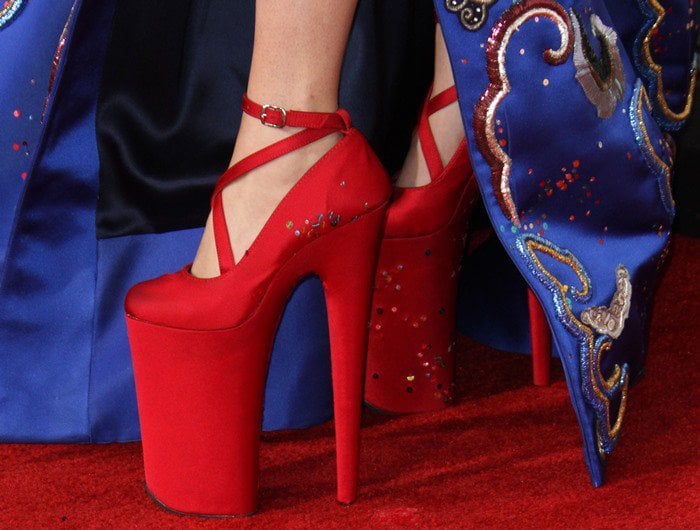 Lady Gaga arrives at the 2016 Grammys held at the Staples Center in Los Angeles on February 15, 2016
In case you haven't seen her heartbreaking tribute yet, check out the full video below:
Most of us can't survive on half-a-foot high platform heels on a daily basis, so we rounded up some less chunky versions of Gaga's red heels. Check them out at Net-A-Porter, Farfetch and Luisa Via Roma.
Giuseppe Zanotti Design Platform Heels, $641.15 at Farfetch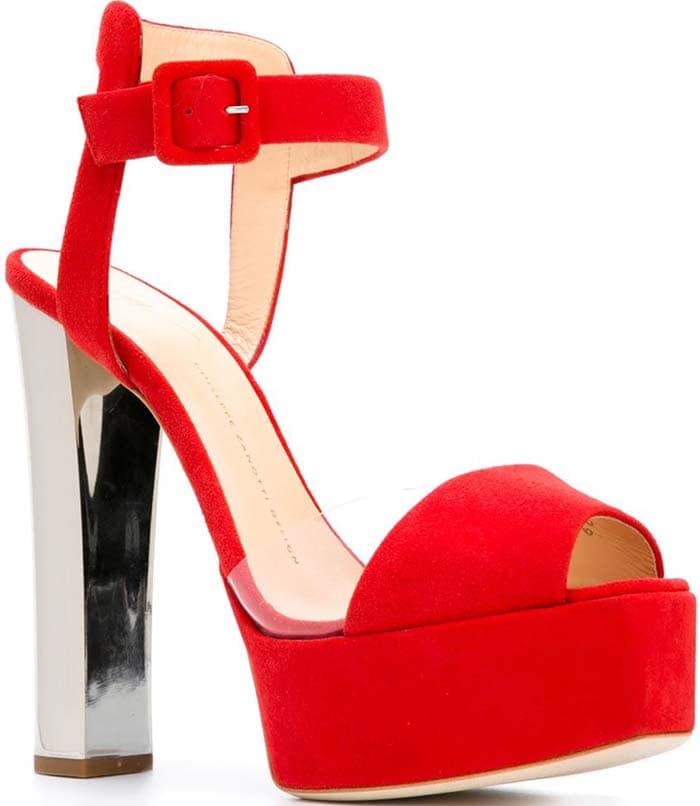 Miu Miu Embellished Patent-Leather Platform Sandals, $1,390 at Net-A-Porter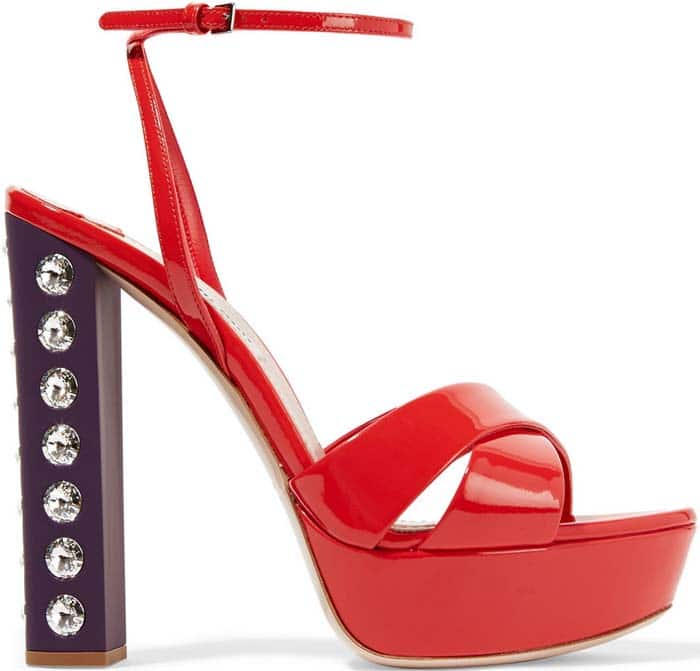 Saint Laurent 'Tribute' Platform Sandals, $895 at Farfetch and Luisa Via Roma
Credit: Adriana M. Barraza / WENN