After a trip to Spain, Lady Gaga proceeded to wow the crowd in Paris, France. And by that, we mean shock the people with her crazy outfits.
What was interesting to note, however, was how the pop diva used the same shoes day in and day out as she switched from one costume to another. Gone were the extreme 9 inch platforms she used to fashion a couple of years back. Instead, Lady Gaga's footwear choice for the Paris leg of her tour involved a single pair of high-heeled pumps in fluorescent orange.
Mother Monster first stepped out in the stilettos when she arrived in Paris on Saturday. She used them to cap off an oversized denim dress. On Sunday, she used the same shoes with a voluminous metallic jacket paired with a sheer skirt.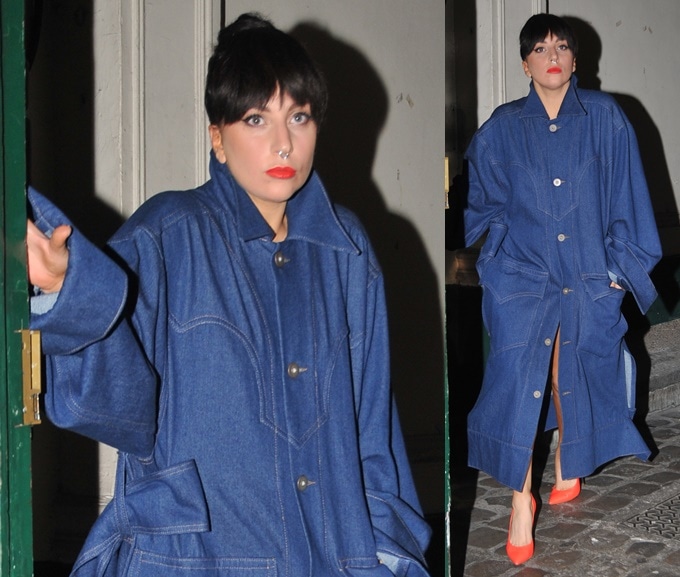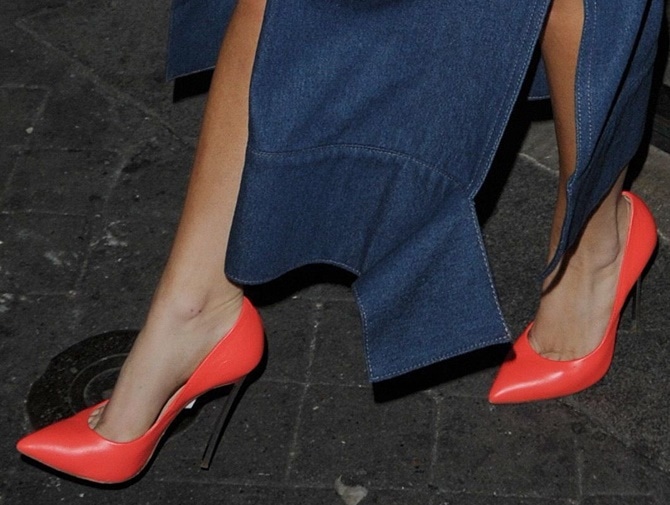 Lady Gaga decked in a large denim dress and bright orange pumps in Paris, France, on November 22, 2014
Lady Gaga channeling French haute couture with a voluminous cropped jacket and a see-through skirt while out and about in Paris, France, on November 23, 2014
During the day of her performance, Lady Gaga sported even crazier outfits with the pointy stilettos. First, she wore a spiked costume and then dared to bare almost everything in an embellished shell bikini soon after.
Lady Gaga looking like a snowflake as she steps out in Paris on November 24, 2014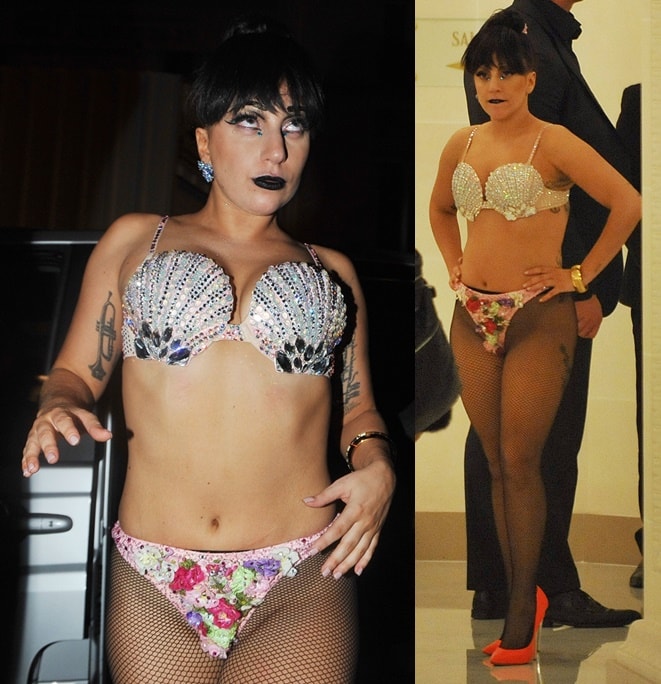 Lady Gaga spotted wearing the same fluorescent orange pumps with her heavily embellished shell bikini after her show in Paris, France, on November 24, 2014
As if the pop diva wasn't content with the attention she was already getting, she made another outfit change. This time, her costume appeared to be made out of layers of art paper cut out in geometric shapes. It was also just as revealing as the previous one.
Lady Gaga switching into another outfit after the show but keeping the pointy orange stilettos
What are your thoughts on Gaga's choice to stick to a single pair of shoes for her gig in Paris?
If she was trying to make those bright orange pumps happen, let's just say she accomplished the goal with flying colors because we couldn't help but notice the pair. Based on the silhouette of the heels, our guess is that the pumps are part of Casadei's Blade collection. What do you think?
We couldn't find Lady Gaga's fluorescent orange pumps online, but below are options from the 'Blade' lineup at Casadei that may be of interest to you. All of these pumps feature 4.75-inch-tall heels and uppers crafted from various materials.
Casadei Blade-Heel Pumps in Leopard Calf Hair, $907
Casadei Blade-Heel Pumps in Black Leather, $689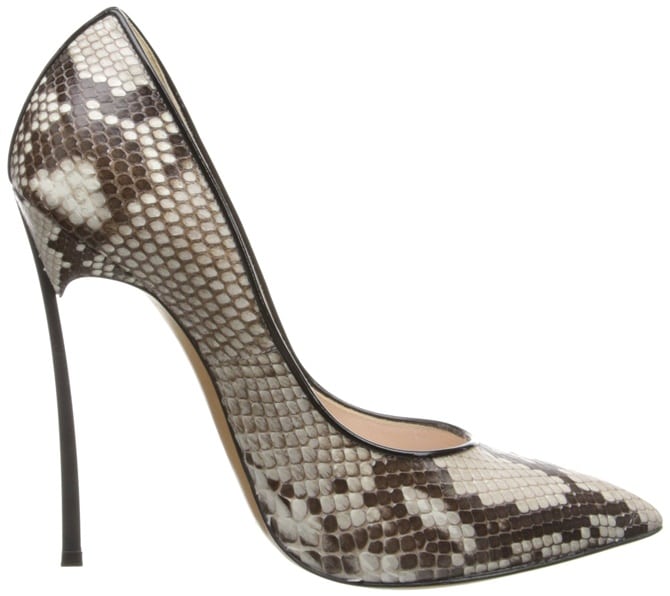 Casadei Blade-Heel Pumps in Natural Snake, $1,290
Credit: WENN