Lady Gaga is definitely channeling goth these days. The dark hair and all-black outfits we've been seeing her wear for the past few weeks speak a lot for themselves.
And for a while there, we actually thought she wasn't going to cover up, but yesterday was totally different. We found the singer decked in a long black tuxedo cape paired with black pointy ankle boots. Her face was painted, and she looked like a female version of Sherlock Holmes headed to a rock n' roll concert. Per usual, the look was meant to catch attention. And it did!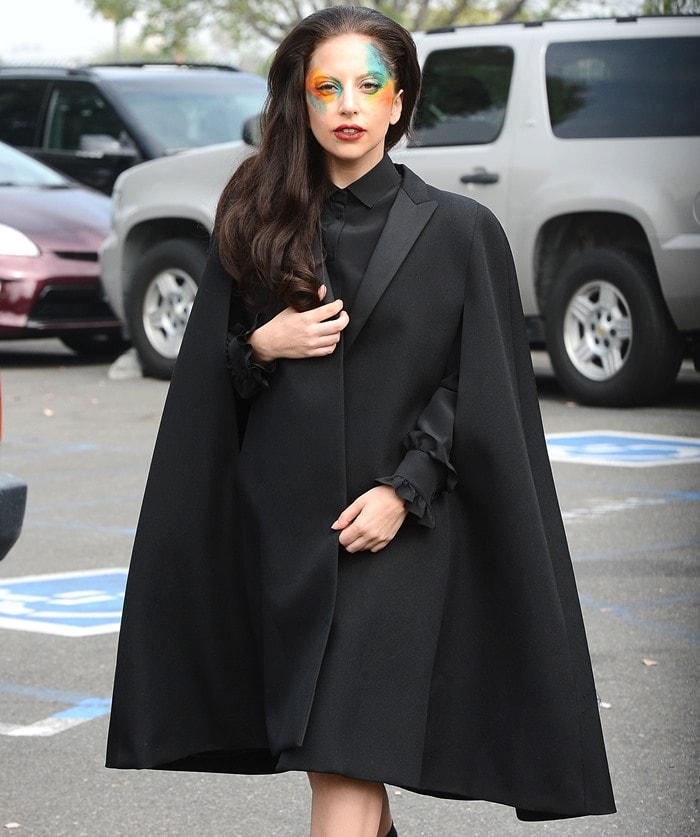 Lady Gaga exits a recording studio in Los Angeles while decked in a long black tuxedo cape and black boots on August 13, 2013
How do you like her head-to-toe Saint Laurent ensemble?
What an interesting topper, right? Sorry, but that is actually all we can think about over here. Yes, it looks weird on her, but you know what? If it were shorter (and perhaps a size smaller), it would really look good with skinny trousers or jeans.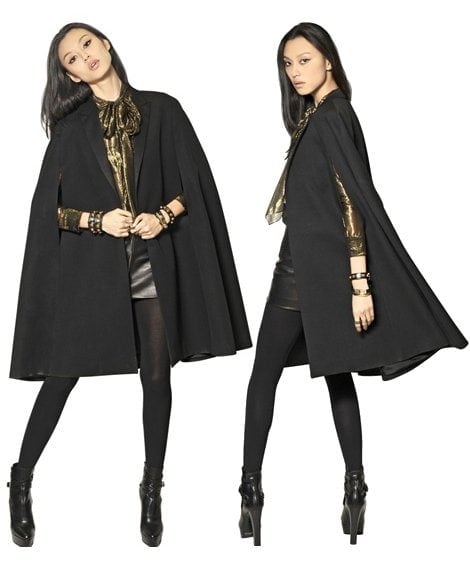 Saint Laurent Virgin Canvas Wool Cape, $2,750
Credit: Ryan/WENN