34-year-old actress Lake Bell looked fab in a floral-printed mini dress during the Hollywood screening of her latest movie, 'Black Rock', which also stars Kate Bosworth and Katie Aselton, who is also the film's director.
Lake Bell's mini tube dress looked perfect on her. She paired her floral dress with black pointy pumps, and she didn't wear accessories except a ring. Her glittery clutch, though, added some sparkle to her rather simple getup. Check out how she looked: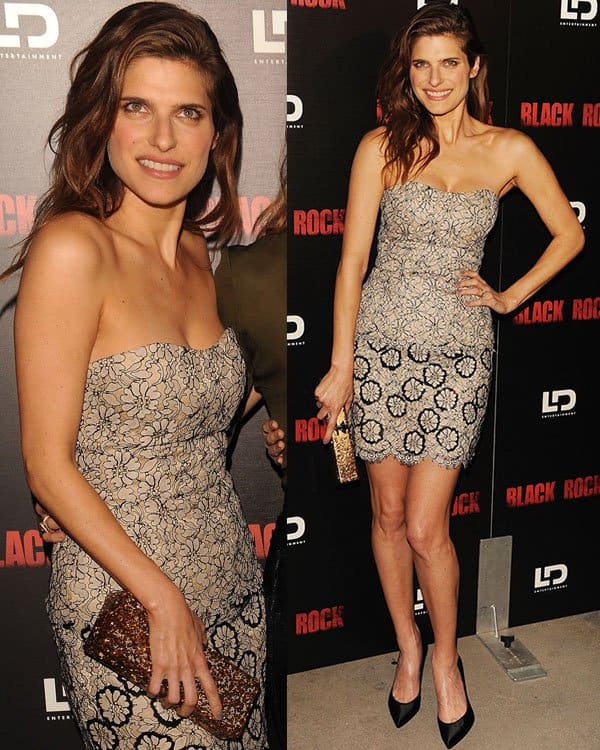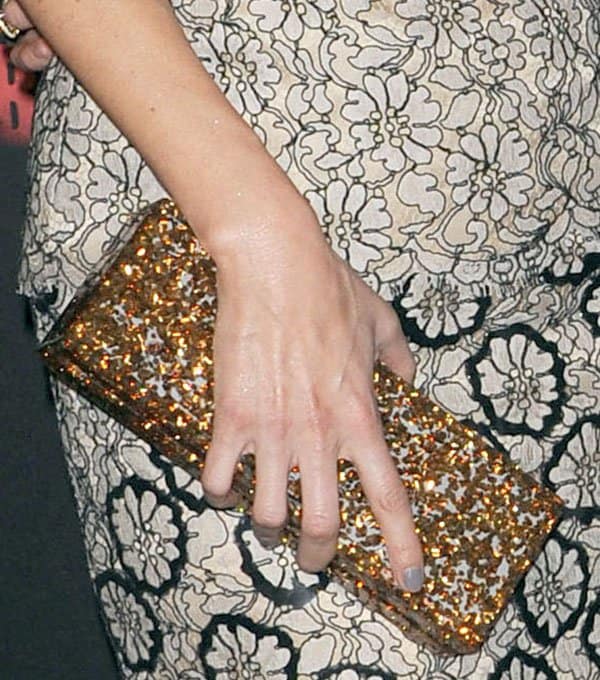 Lake Bell at the screening of LD Entertainment's 'Black Rock' in Hollywood, Los Angeles on May 8, 2013
Although I love the clutch, I personally think a simple black one could've worked better with the actress' outfit. Still, I can't deny that her sparkling purse added glamour to her look.
The clutch is by Edie Parker. A number of celebrities have been seen carrying the same style in different colors. Lake Bell's version is in gold and features lacquered confetti, making this Edie Parker clutch unique. Its silhouette may be classic, but the design is definitely one of a kind.
Would you like to carry this purse?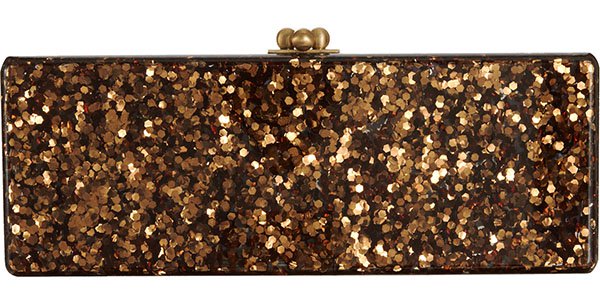 Edie Parker "Flavia Geo" Clutch, $1,095
Credit: Visual/Daniel Tanner/WENN