We love celebrity-to-celebrity interactions, and even more when they're between two Hollywood powerhouses.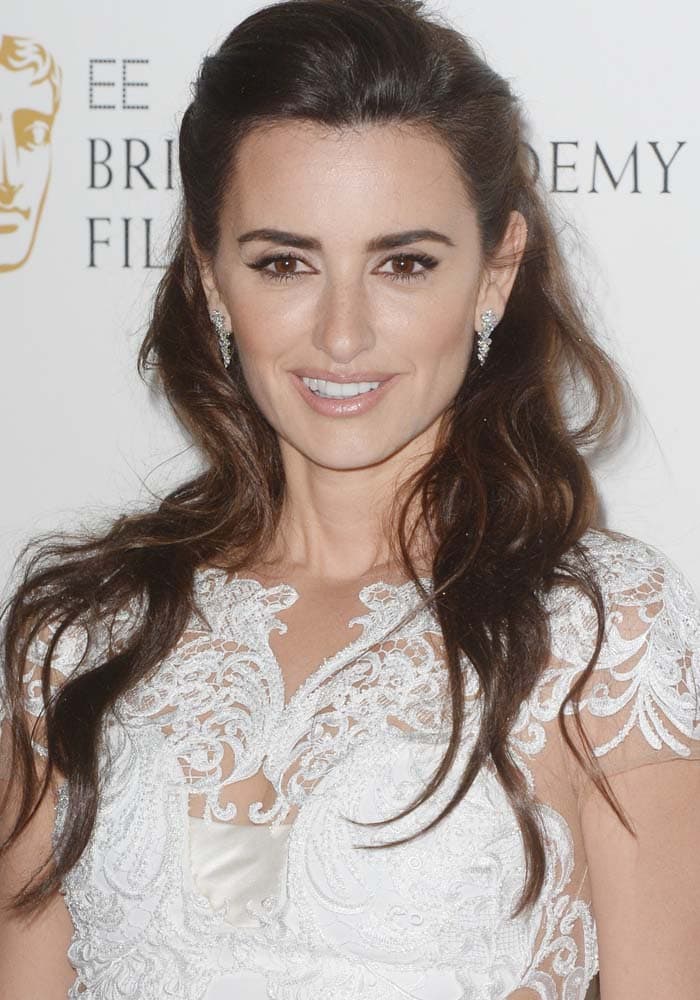 Penelope Cruz wore a lovely lace-sculpted white dress
The always-lovely Penélope Cruz gave the ethereal Cate Blanchett a huge hug upon seeing her at the Lancôme-BAFTA Nominees Party held at the Kensington Palace in London. Aw.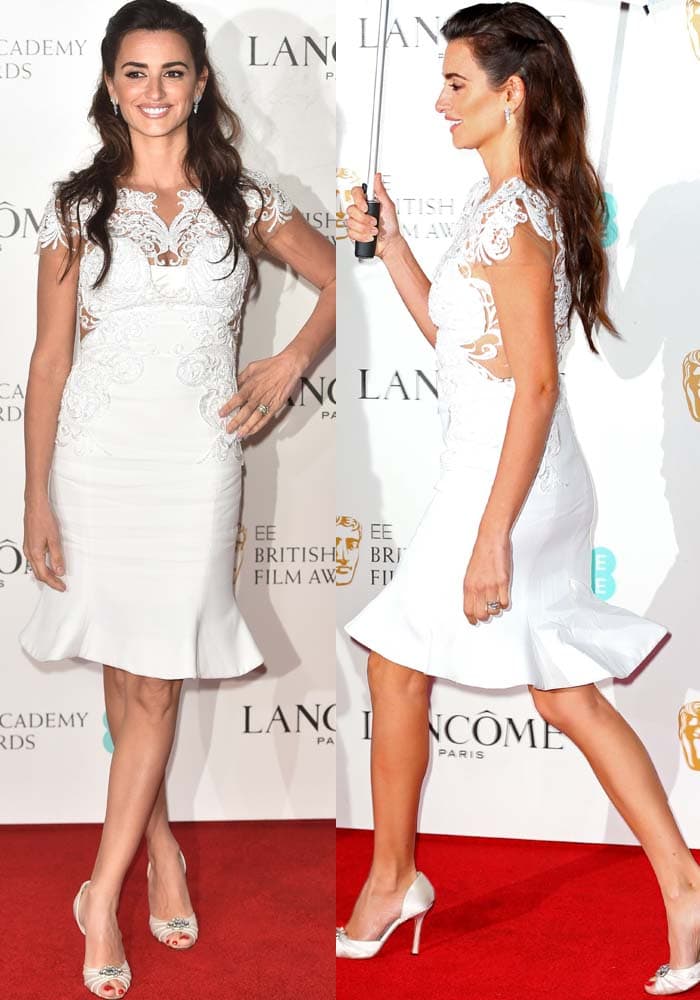 Penélope Cruz at the Lancôme x British Academy of Film and Television Arts Awards (BAFTA) nominees party at Kensington Palace, London on February 13, 2016
Penélope ushered herself onto the red carpet with an umbrella adorably in hand.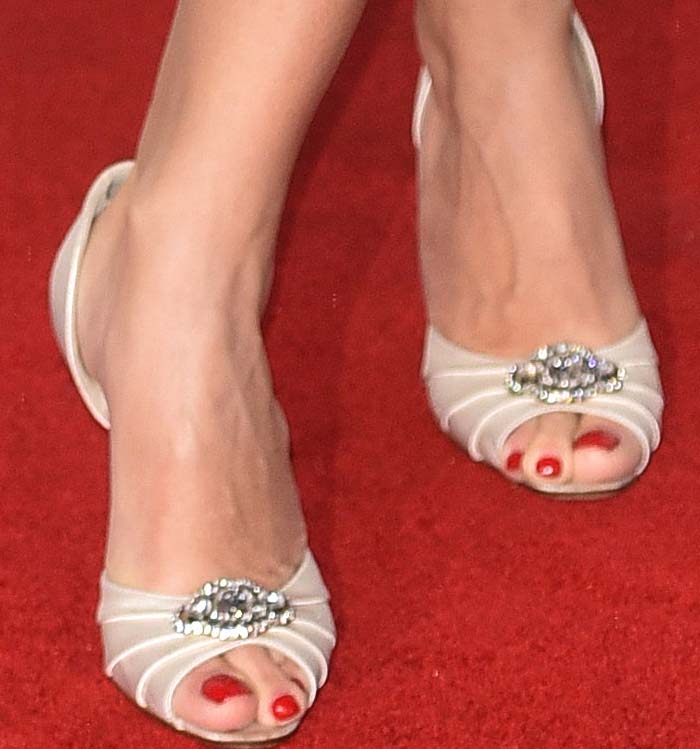 Penélope Cruz's feet in satin embellished sandals
The actress turned to Marchesa for her lovely lace-sculpted white dress that flared at the bottom, accessorizing it with jewelry from Tiffany & Co. and a pair of embellished slip-on satin pumps.
Penélope Cruz dons an umbrella as an accessory
Penélope regrammed a photo of her hugging "Super Cate" at the event, showing off their cute closeness.
Grab satin embellished pumps similar to Penélope's at Zappos and Nordstrom.
Badgley Mischka 'Pearson' Pump, $182.99 – $225
Nina 'Crystah' Embellished Satin Pump, $94.95
Pink Paradox London 'Amelia' Embellished Peep Toe Pump, $89.95
Credit: Daniel Deme / Lia Toby / WENN