Okay, so Lauren Cohan didn't really put the safety pins on her shoes herself — they are part of the design from Giuseppe Zanotti. But because the shoes are made of satin, it's easy to mistake the style as DIY.
See for yourself in the following pictures of Maggie from 'The Walking Dead' at Spike TV's 2014 Guys' Choice Awards on Saturday: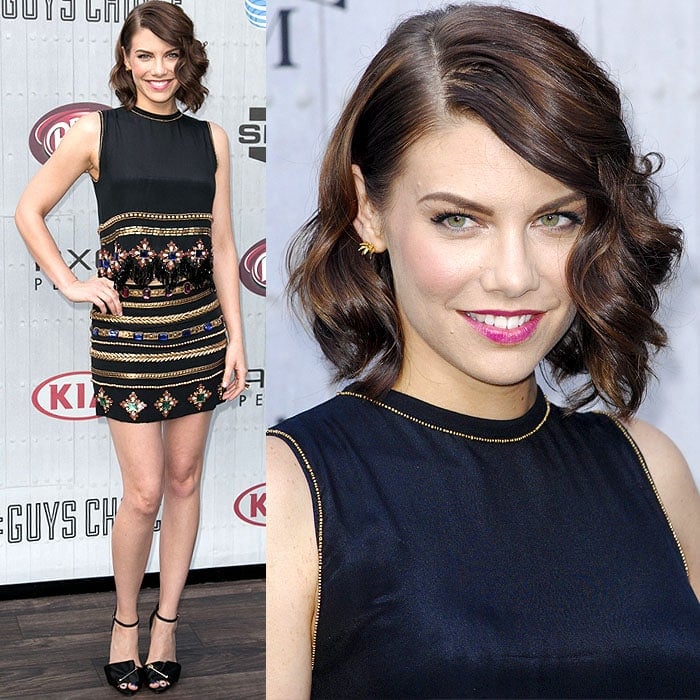 Lauren Cohan at Spike TV's Guys' Choice Awards 2014 held at Sony Pictures Studios in Culver City, California, on June 7, 2014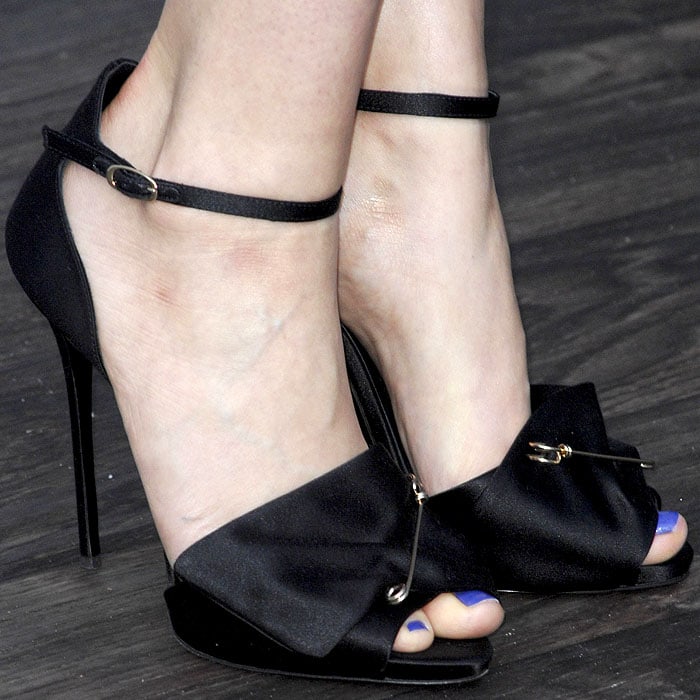 Giuseppe Zanotti safety-pinned satin sandals on Lauren Cohan
Actually, now that we think of it, it would be a whole lot cooler if Lauren did DIY her safety pin sandals. It would add to the long list of reasons why she's a kick-ass chick and why she was nominated for the Jean Claude Gahd Dam award (which she ended up winning, by the way).
Lauren Cohan striking fierce poses at Spike TV's Guys' Choice Awards 2014
Other stars we've seen rock these same shoes include Sandra Bullock, Jaime King, and Emilia Clarke, who, incidentally, all happen to be cool chicks. We think it's no coincidence that all of these ladies were drawn to these sandals — the safety pins just spell out cool, punk, and sexy.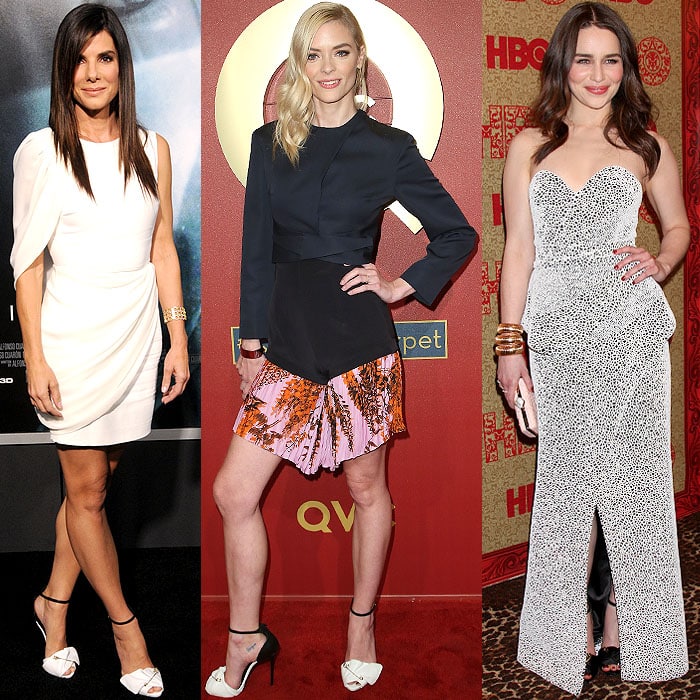 Sandra Bullock at the premiere of 'Gravity' in New York City on October 1, 2013; Jaime King at the 7th Annual Women in Film Pre-Oscar Cocktail Party in West Hollywood, California, on February 28, 2014; Emilia Clarke at the HBO Golden Globe Awards 2014 After-Party in Beverly Hills, California, on January 12, 2014
What about you? Are you drawn to the Giuseppe Zanotti safety pin sandals? The white leather version is marked down at Giuseppe Zanotti. This style also comes in a leopard-print version.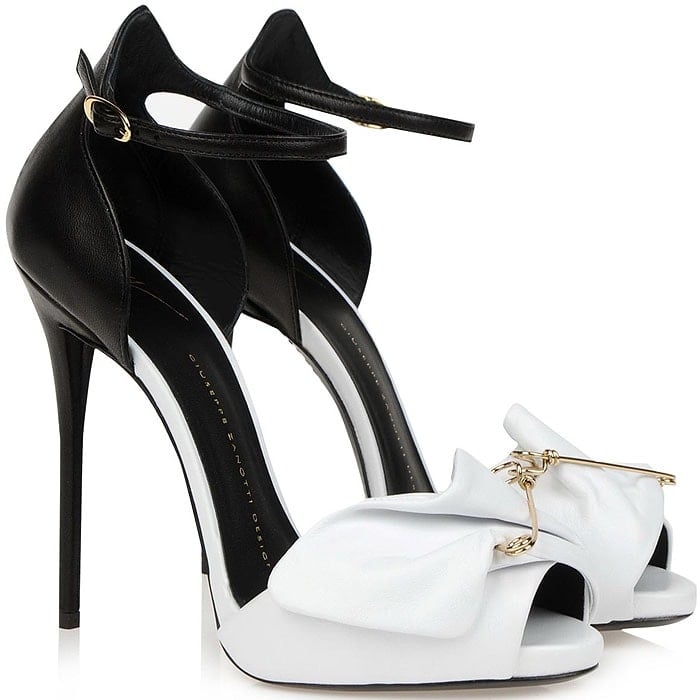 Giuseppe Zanotti Safety Pin Sandals, $697 (before: $995)
Credit: Brian To / Apega / WENN