Before Kim Kardashian, there were a slew of other reality television stars that paved the way for the Kardashian-Jenner craze that exists today.
One such star is Lauren Conrad of "The Hills," who briefly dated Brody Jenner in the series. However, it seems Lauren has moved on from the drama! The former reality star and has since found her niche in entrepreneurship — specifically, her clothing line and her books.
Lauren recently launched her latest party planning book called "Celebrate" (available at Amazon) at Barnes & Noble in New York.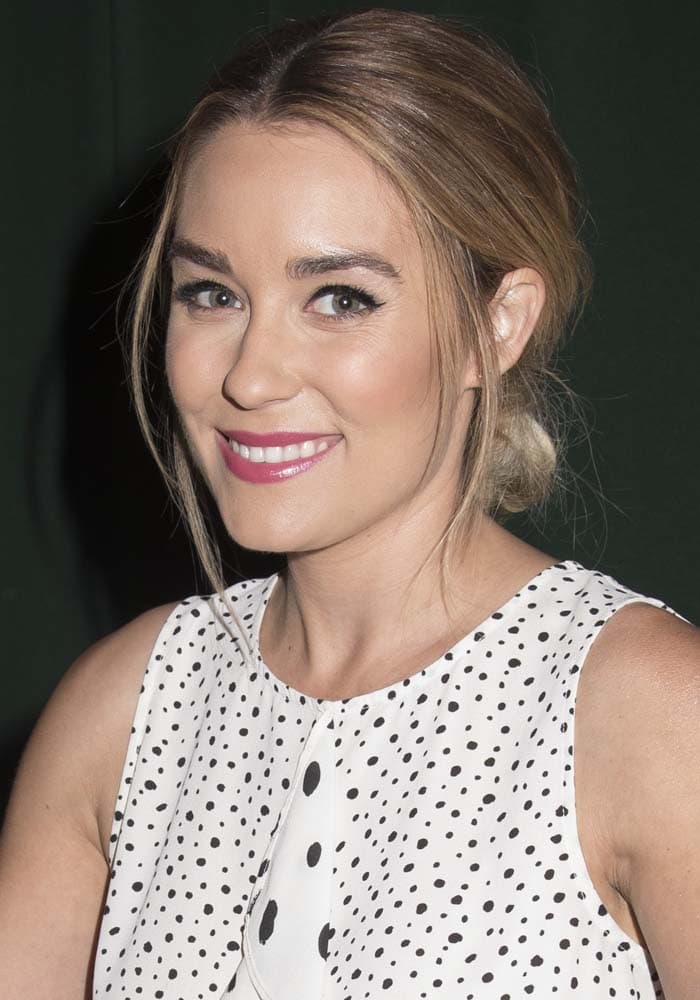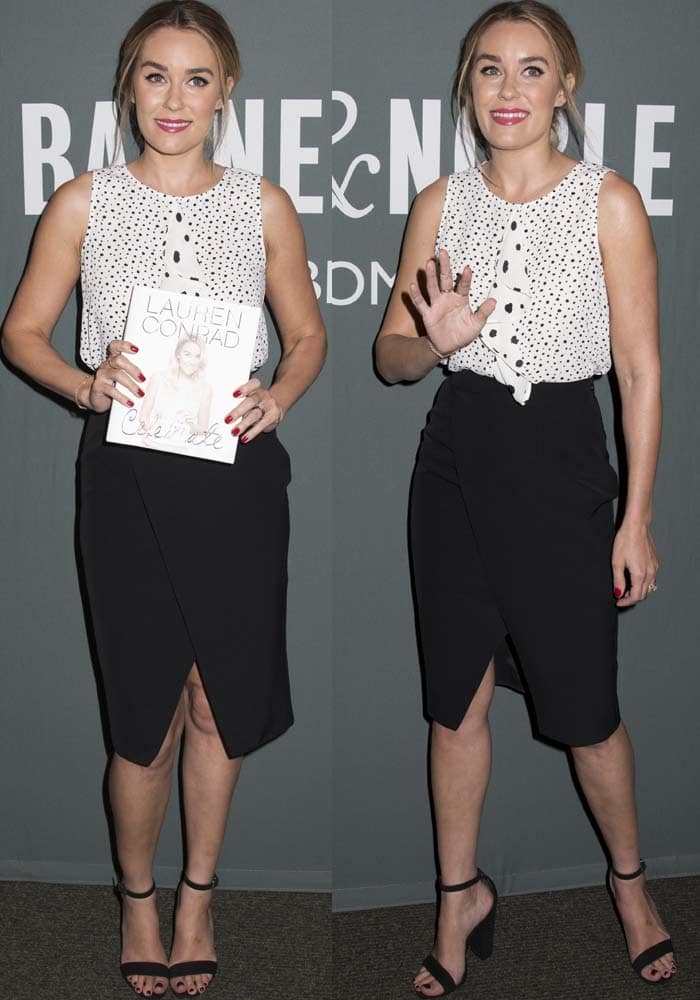 Lauren Conrad book signing for "Lauren Conrad Celebrate" at Barnes and Noble in New York on March 28, 2016
Lauren wore an adorable printed ruffle top with a black overlay skirt, which are both from her third fashion line, Paper Crown. Both pieces will be released as part of the brand's next collection. Lauren wore her designs with the Schutz "Enida" sandals in black suede.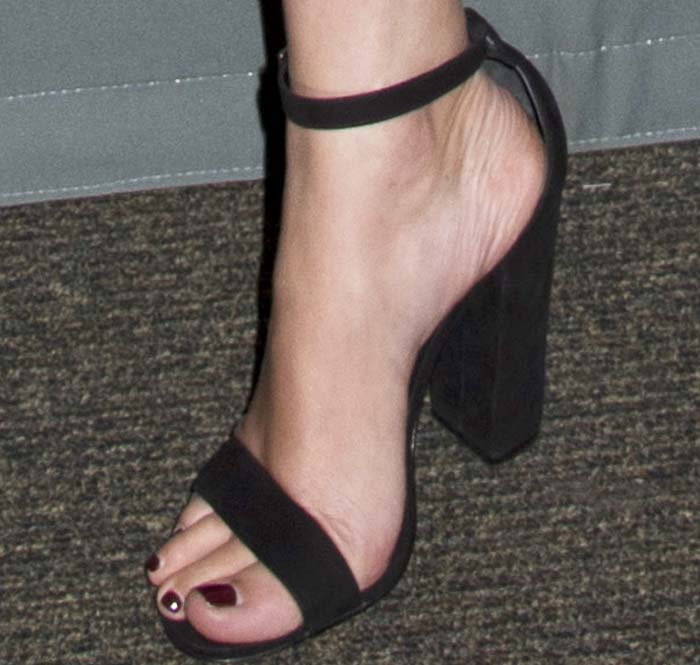 Lauren Conrad practices practicality by wearing her Schutz "Enida" sandals with different outfits during her book tour
In good spirits: Lauren Conrad shares she is in a good place right now as she smiles for the cameras
Lauren couldn't help but reminisce on her "The Hills" days. She let us know that she's just like everyone else. She said she went through what any 20- to 30-something usually goes through; experiencing career changes and soul-searching.
Check out her full interview below:
Grab Lauren's Schutz "Enida" suede sandals at Zappos and Amazon. Check out the cork and nude versions below, too.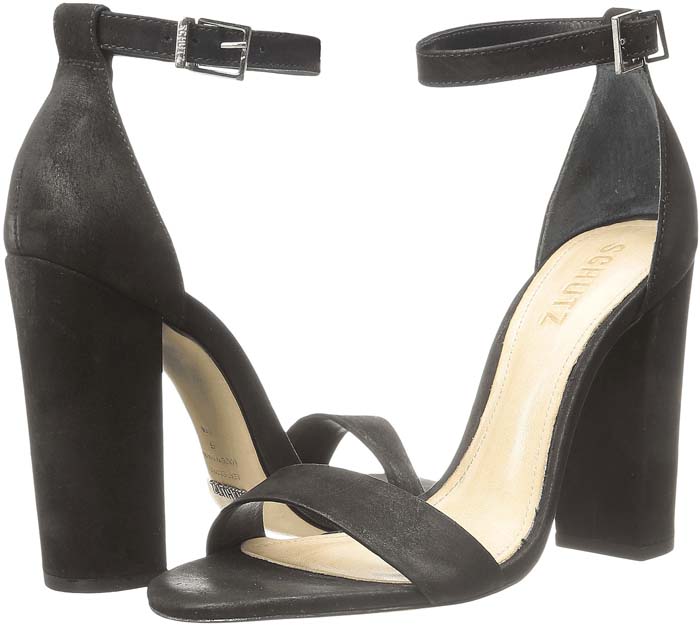 Schutz "Enida" Dress Sandal, $170 at Zappos and Amazon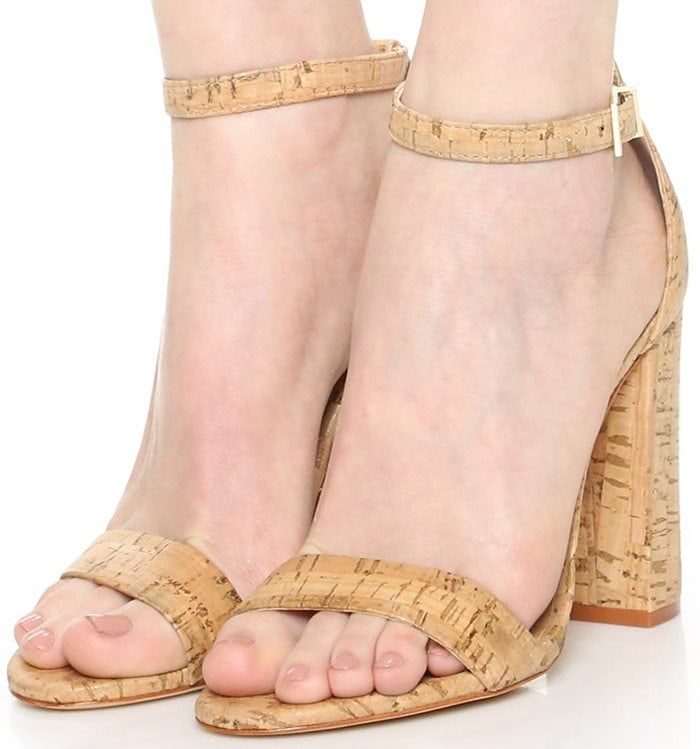 Schutz "Enida" Dress Sandal, $170 at Zappos and Amazon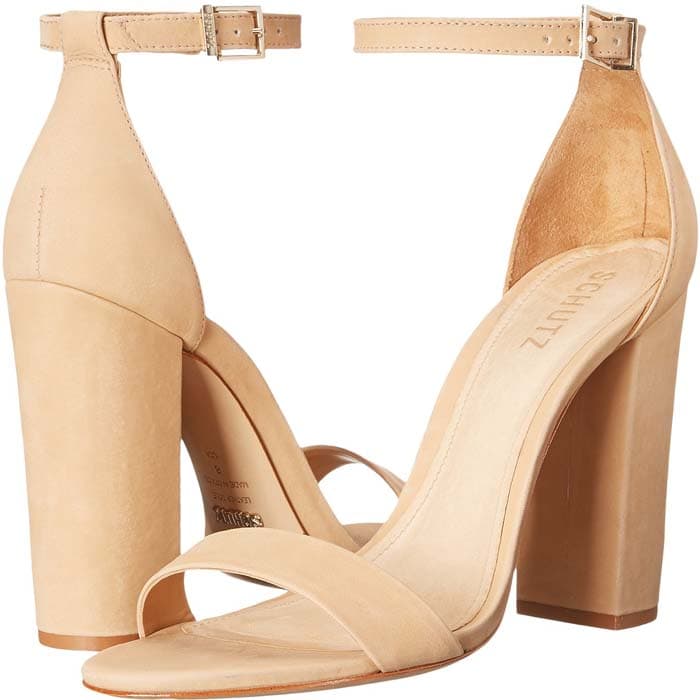 Schutz "Enida" Dress Sandal, $170 at Zappos and Amazon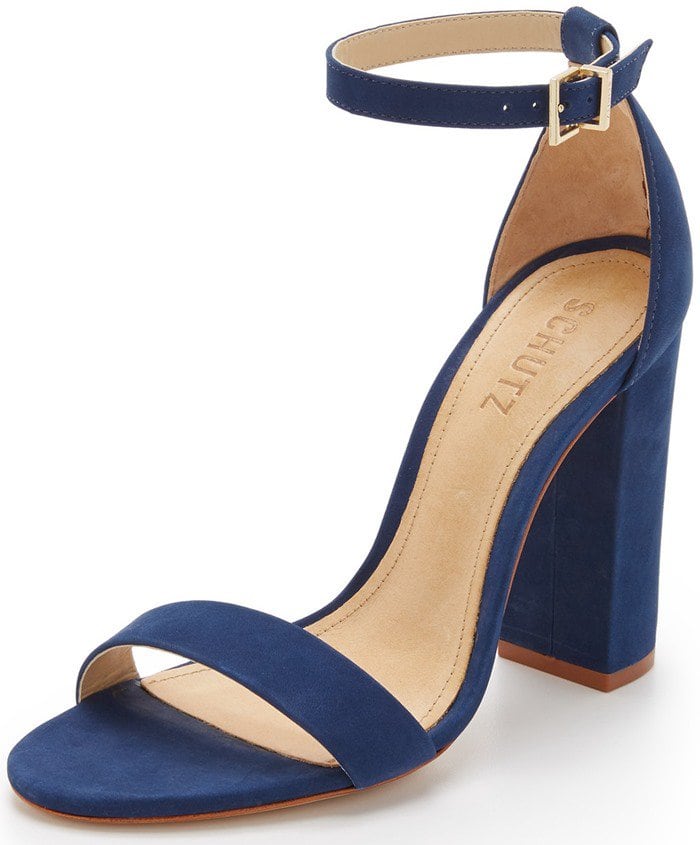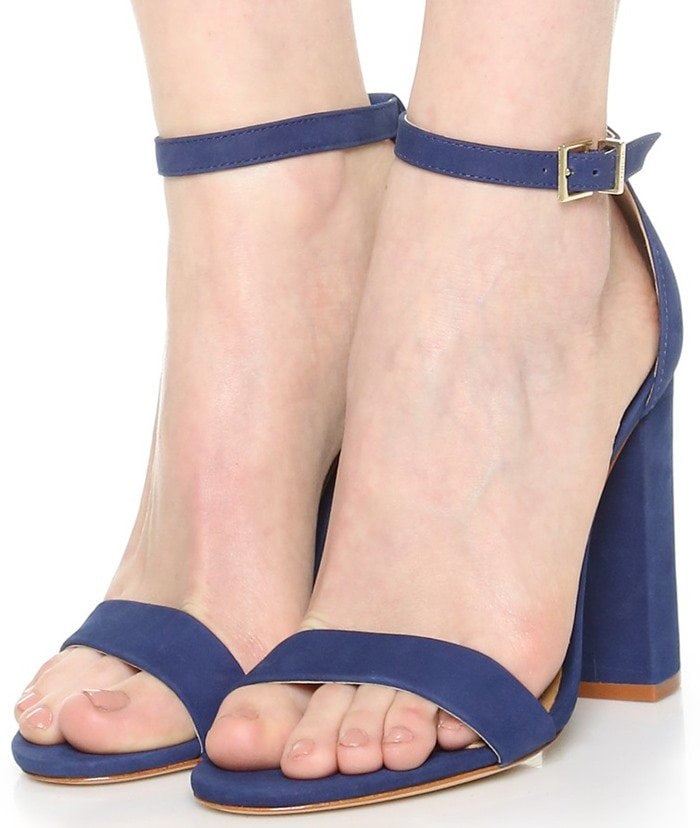 Schutz "Enida" Dress Sandal, $170 at Shopbop and Amazon
Credit: RWong / WENN