Lea Michele arrived at ABC Studios in New York City on March 5 for an appearance on 'Good Morning America'. The American actress, singer and author promoted her newly released album, 'Louder', and chatted with George Stephanopoulos about her first book, 'Brunette Ambition' (available at Amazon), which is set to be released on May 13.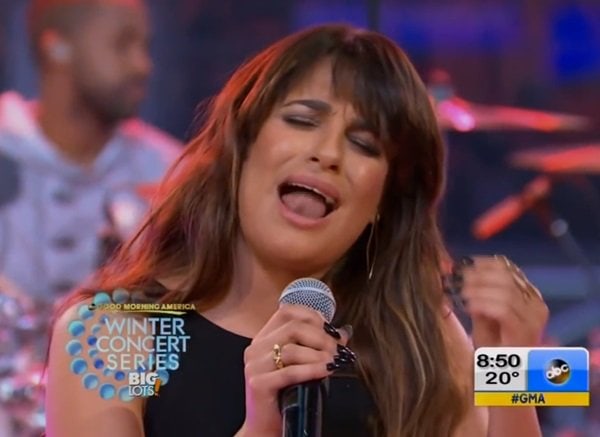 George Stephanopoulos and Lea Michele on the set of Good Morning America in New York City on March 5, 2014
Although she's currently very busy with her career, Lea Michele somehow manages to give off a stress-free vibe. For the GMA interview, she was fierce and blooming in a sexy black outfit that consisted of a tank top and a leather pencil skirt with an exposed gold-tone zipper from Milly's Pre-Fall 2014 collection.
Lea Michele completed the ensemble with a pair of black boots called the "Charme" by Jerome C. Rousseau. They are made of suede and feature a galaxy of studs all throughout. The pointed toes and the curved silhouette around the opening make these boots sexier. They are finished with functional back zips and gold metal heels that measure about 3.5 inches.
Feast your eyes on these beautiful Jerome C. Rousseau boots. You might also want to check them out in purple. And by the way, both versions are currently on sale at Shopbop and Bloomingdale's: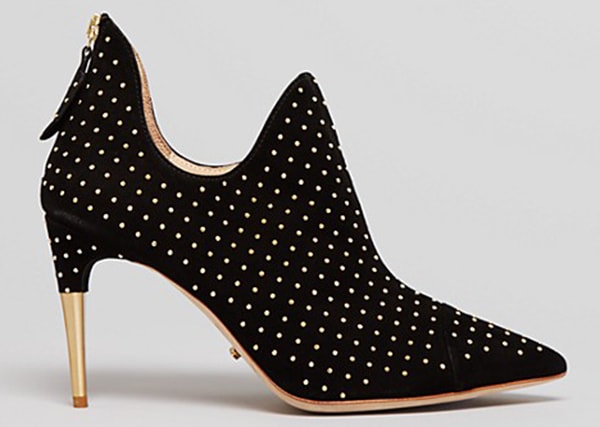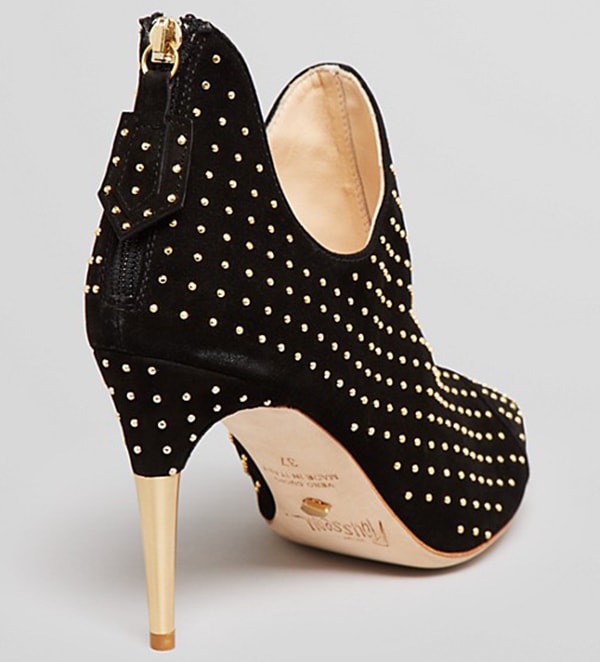 Jerome C. Rousseau "Charme" Booties, $895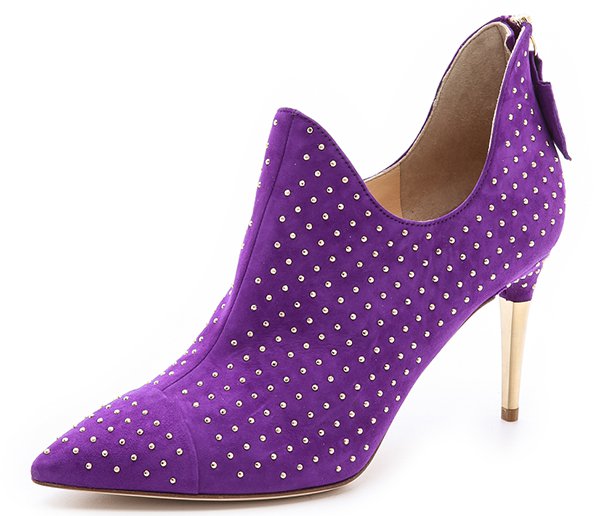 Jerome C. Rousseau "Charme" Booties in Purple, $895