LeAnn Rimes may have gotten off to a rocky start in her marriage to actor Eddie Cibrian, considering the two faced their respective divorce cases just a year prior to tying the knot together.  But, six years in, we think things seem to be working out pretty well for the two.
The former country star and her husband were spotted arriving at the Los Angeles Airport, making their way out of the city and into a snowy desert for the holidays.
LeAnn Rimes at the Los Angeles International Airport on December 28, 2016.
LeAnn left Los Angeles in a casual white shirt topped with a beige cardigan and paired with rolled denim jeans.
The singer finished her look with a pair of sunglasses, an oversized black tote with fringed details at the sides by Saint Laurent and a pair of the trendy Gucci "Princetown" fur mules.
LeAnn jumps on the Gucci "Princetown" fur mules bandwagon.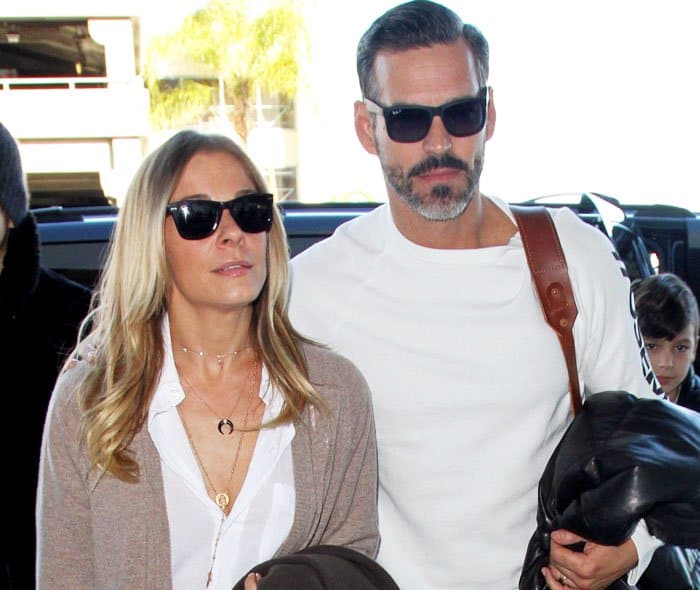 LeAnn leaves LA with her husband Eddie Cibrian sticking closely by her side.
LeAnn left right before New Year's Eve, and counted down to 2017 with her husband at their snowy desert getaway. After posting pictures of herself all bundled up, LeAnn revealed later that the two relocated their vacation to sunny Mexico.
In Mexico, the singer posted a photo of her toned body in an adorable floral bikini. The post came right after she announced that Eddie had just joined Instagram.
Shop LeAnn's airport footwear from Gucci at Neiman Marcus, Nordstrom, Matches Fashion and MyTheresa.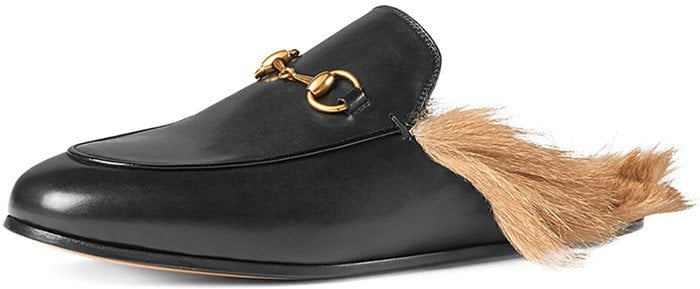 Gucci "Princetown" Fur Slides, $695 – $1,190 at Neiman Marcus, Nordstrom, Matches Fashion and MyTheresa.
Credit: WENN