Paul Thomas Anderson explored his latest visit to his San Fernando Valley roots with 2021's Licorice Pizza.
Starring Alana Haim from the SFV-based indie pop-rock band Haim, the film is Anderson's most lovingly crafted ode to growing up as a valley kid in the 1970s yet.
Alana Haim in a Louis Vuitton Spring 2022 dress as she heads to an appearance on Late Night with Seth Meyers in New York City on February 21, 2022 (Credit: Roger Wong / Instarimages)
This is the visionary writer-director's take on the hangout movie as a late-stage career auteur.
Valley Kid, Born and Raised
Carrying echoes of Greta Gerwig's Lady Bird in sentimentality and part Richard Linklater's Dazed and Confused in its fun-loving vibe, the film is utterly soaked in autobiographical nostalgia.
Five of PTA's nine films are set in the valley, but only this one is set in the neighborhood where he grew up.
Paul Thomas Anderson during the filming of Licorice Pizza, which he named after a chain of record stores in Southern California called Licorice Pizza (Credit: Metro-Goldwyn-Mayer / Universal Pictures)
Adding to that hometown feel was Anderson casting his longtime partner Maya Rudolph, their four children, many neighborhood friends, as well as Haim's actual parents and her sisters/bandmates Este and Daniele rounding out the fictional Alana Kane's family.
All-Natural Realism
PTA wrote the screenplay with Alana Haim in mind. He became a fan of her enthusiasm and ferocity when he directed the band Haim's music videos, seeing Alana as having the look of a girl from the Valley.
Alana Haim as photographer's assistant Alana Kane and Cooper Hoffman as Gary Valentine in the 2021 American coming-of-age comedy-drama film Licorice Pizza (Credit: Metro-Goldwyn-Mayer / Universal Pictures)
Playing the love interest to Haim's Alana Kane is the late Philip Seymour Hoffman's son, Cooper Hoffman. Anderson went with the inexperienced but film-savvy son of his old friend and collaborator for the debut actor's naturalistic style.
Compared to auditioned young actors too precocious and trained to match Haim's first-time performance, the young Hoffman was deemed perfect to play 15-year-old Gary Valentine, an aspiring actor who falls in love with photographer's assistant Alana, a decade his senior.
Other characters include fictionalized inspirations of real figures from PTA's childhood, impressionable in memory either through personal encounters or from stories about them.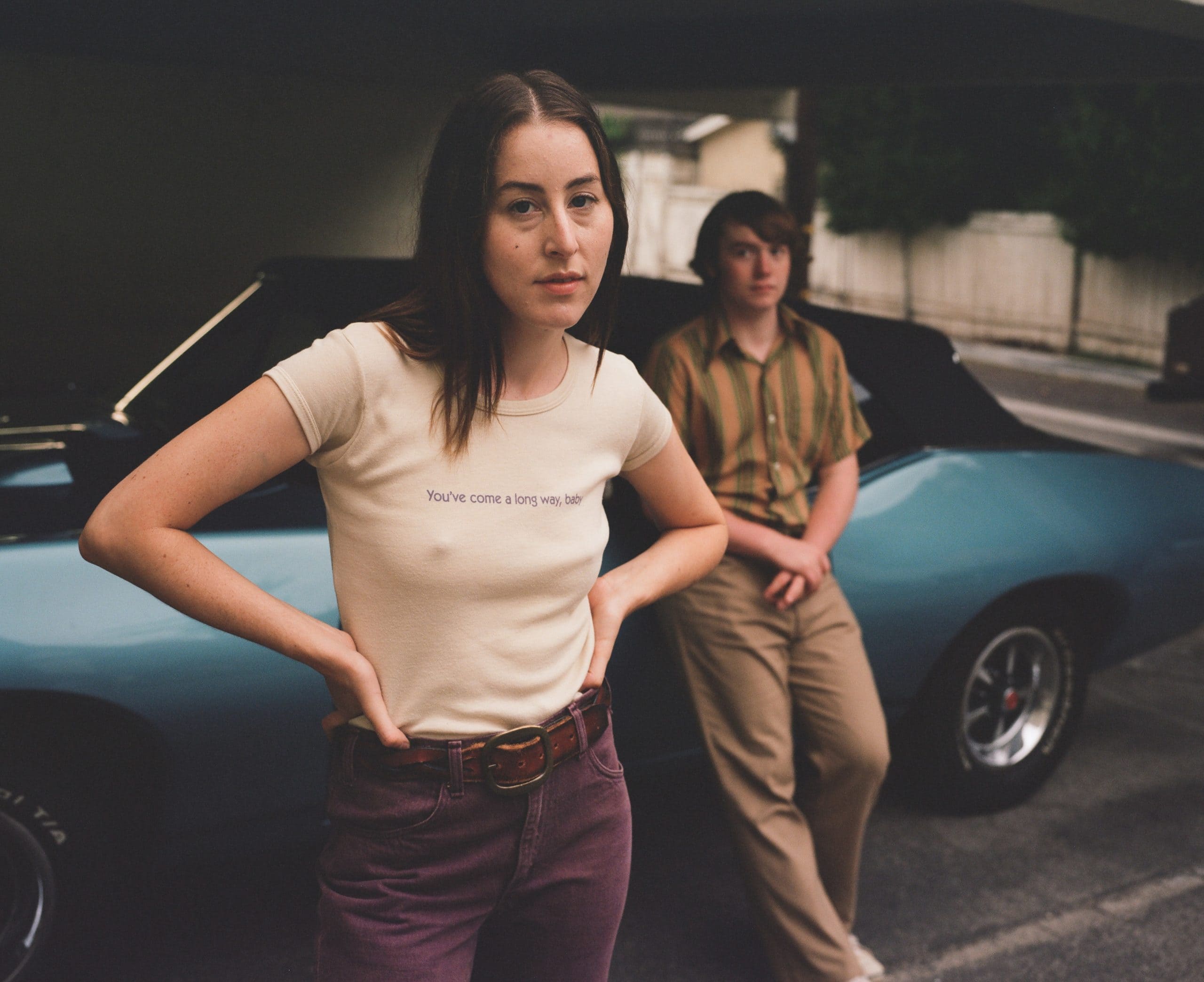 For her performance in Paul Thomas Anderson's film Licorice Pizza, Alana Haim was nominated for a Golden Globe Award for Best Actress – Motion Picture Comedy or Musical, a BAFTA Award for Best Actress in a Leading Role, and a Critics' Choice Movie Award for Best Actress (Credit: Metro-Goldwyn-Mayer / Universal Pictures)
Truest to life is Bradley Cooper's "monster version" portrayal of real-life hairstylist-to-the-stars and film producer Jon Peters, who gave the performance his blessing.
The A Star is Born producer dated its singer-actor star Barbara Streisand during Licorice Pizza's 1973 setting, a point Peters makes to Gary when he and Alana deliver a waterbed to his house in the film.
1973 Comes to Life
PTA shot on 35-mm film, using older lenses to create the film's 70s texture. Filmed in Encino, California from August to November 2020, the production carried the working title Soggy Bottom, named after Gary's waterbed company in the film.
Alongside real-life inspired characters were tenderly captured recreations of 70s-era San Fernando Valley hot spots. Among them was Tail o' the Cock, a famed local restaurant demolished in 1987, that was recreated at Van Nuys Golf Course.
Also of the era was Licorice Pizza, a chain of record stores that began in 1969 in Long Beach and spanned to Glendale and the SFV throughout the 70s, a key stomping ground in PTA's youth.
The name comes from the slang term for a vinyl record. The shiny black color of most records resembles licorice candy, splayed out into a round, flat shape akin to a small pizza: an LP.
Licorice Pizza is slang for vinyl records and was the name of a record store chain that was founded in California (Credit: Zamrznuti Tonovi / Shutterstock)
"It was a great vibe, and it was a total hangout," says Kurt Peterson, a former sales associate and singles buyer at the Licorice Pizza record store during its heyday. "We'd hang out and talk music and argue who was better," he told Thrillist.
Nowhere throughout the film does the record store itself, or the words "licorice pizza" appear. Rather, PTA arrived at the official title by September 2021 in time for the trailer, released just two months before the film's earliest Los Angeles screenings. For him, it captured the spirit of what he was getting at.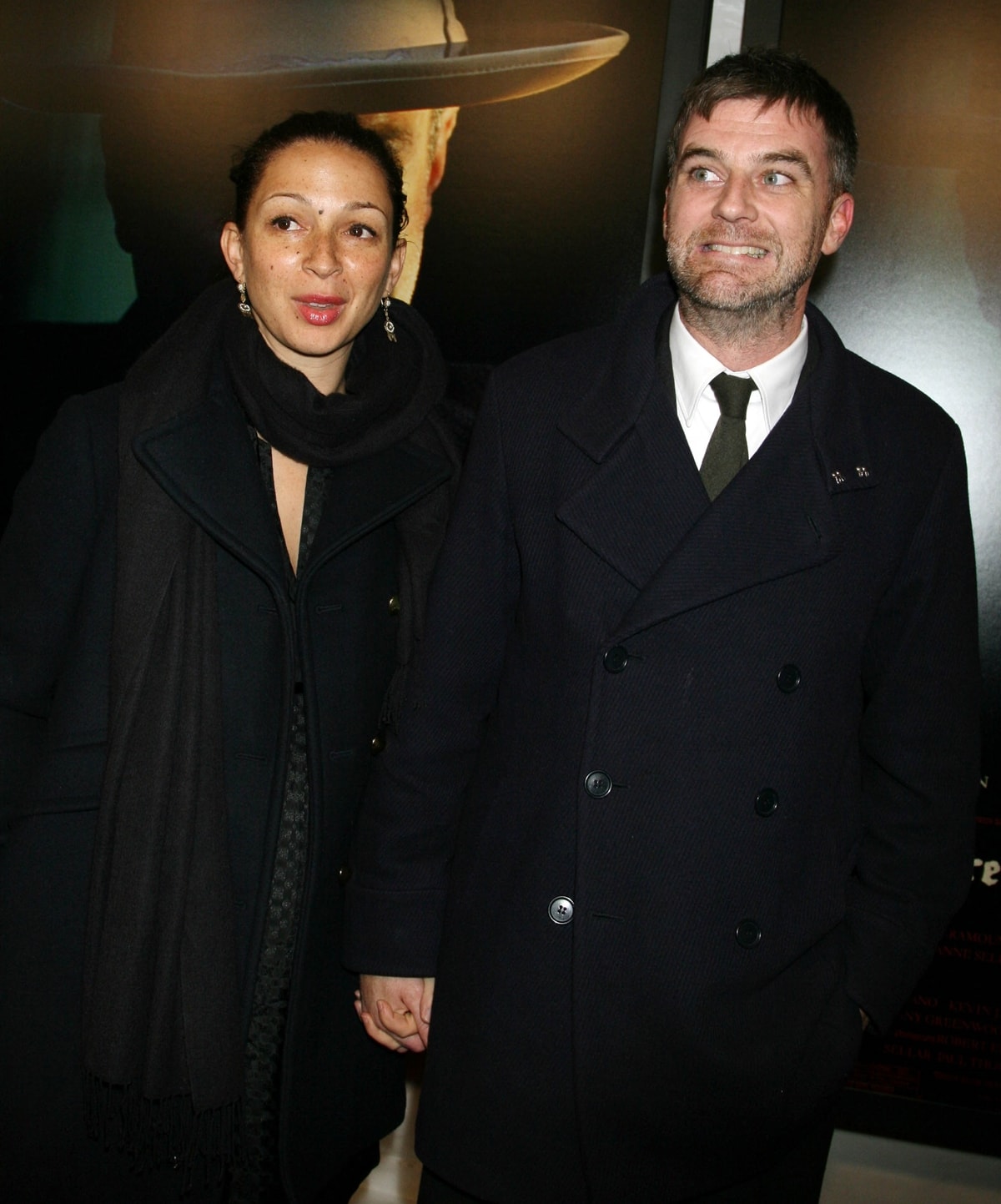 Maya Rudolph and Paul Thomas Anderson started dating in 2001 and are the parents of four children (Credit: Roger Wong / INFphoto)
"If there are two words that make me kind of have a Pavlovian response and memory of being a child and running around, it's 'licorice' and pizza'", says Anderson in an interview with The Los Angeles Times.
"[…] It instantly takes me back to that time. [It] seemed like a catch-all for the feeling of the film […] that go well together and maybe capture a mood."
"After many months of banging my head against the wall trying to figure out what to name this film, I concluded that these two words shoved together reminded me the most of my childhood. Growing up, there was a record-store chain in Southern California called Licorice Pizza. It seemed like a catch-all for the feeling of the film. I suppose if you have no reference to the store, it's two great words that go well together and maybe capture a mood," he says in an interview with Variety.
With his 2021 homecoming in Licorice Pizza, Paul Thomas Anderson provides the ultimate hangout trip down memory lane. Its acclaim with critics and popularity with filmgoers alike has only grown, as they become utterly charmed by the film's warmth and charm.
Why Alana Haim Is Bombarded With Dental Messages
During an appearance on Late Night with Seth Meyers earlier this month, Alana Haim revealed that a number of orthodontists have reached out to her on social media offering to fix her teeth after seeing her in Licorice Pizza.
"I'm a young, 30-year-old, single gal, so what do you do when you're a young, 30-year-old, single gal? You go on Instagram and maybe peruse your messages," the 30-year-old actress told Seth.
Alana Haim arrives with her sister Este to promote Licorice Pizza during an appearance on Late Night with Seth Meyers (Credit: Roger Wong / Instarimages)
"Funny enough, you know who reaches out the most? Orthodontists," Alana added.
"The world… everyone is concerned about my teeth. I've gotten over ten DMs from orthodontists asking if I need help and can they please fix my teeth? And I love my teeth. I love my teeth. And I have a snaggletooth and I'm very proud of my snaggletooth, but the world of dentistry is not pleased."
"I had braces for four years, and this is what my teeth… I don't know if you can zone in on my teeth, but this is what my teeth look like," she said about having braces growing up.
In April 2015, Taylor Swift and Calvin Harris got everyone swooning when pictures from their date at Haim's concert in LA hit news outlets.
The three sisters who make up the American pop rock band from Los Angeles, namely Este Haim, Danielle Haim, and Alana Haim, became friends with Taylor on Twitter.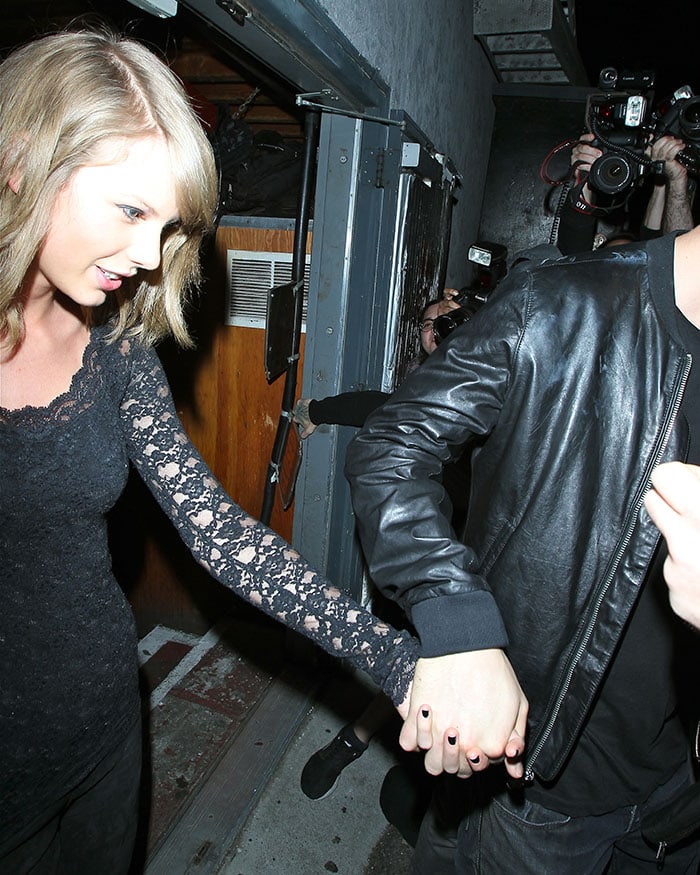 Taylor Swift and Calvin Harris holding hands as they leave rock band Haim's concert at The Troubadour club in Hollywood, California, on April 2, 2015 (Credit: 3rd Eye / WENN)
Earlier the same year, the three singers joined Taylor on a trip to Hawaii. Haim also got the honor of opening at select dates on The 1989 World Tour.
Haim is an American pop rock band comprising three sisters, Este, Danielle, and Alana Haim (Credit: Cubankite / Shutterstock)
Meeting at the ELLE Style Awards 2015 in February, the couple held hands right in front of the paparazzi for everyone to snap and see. Her Scottish DJ boyfriend has previously dated Rita Ora (2013 – 2014) and Ellie Goulding (2013).
They also had combined nicknames "Caylor/"Talvin", which is also the name of an Instagram account dedicated to their lovey-dovey pictures.
As far as social media is concerned, that's pretty much considered a solid relationship status. They split in June 2016 after 15 months of dating.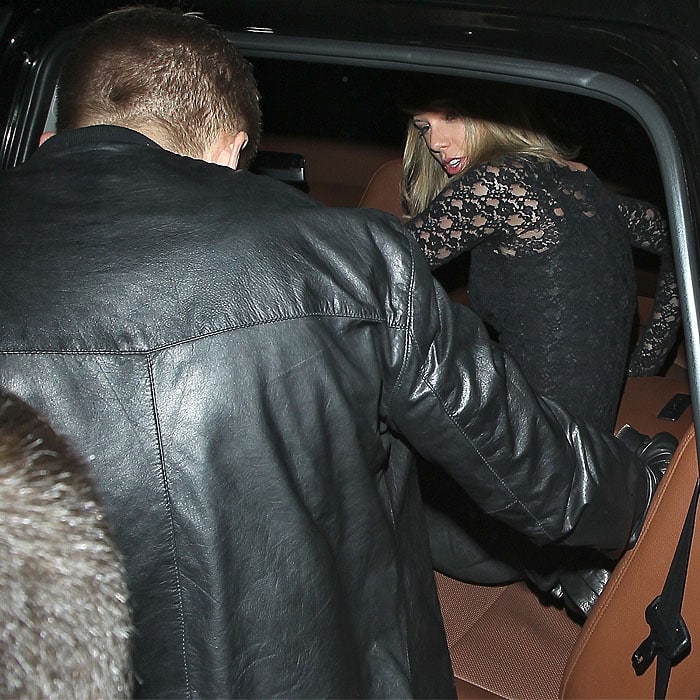 Taylor Swift and Calvin Harris safely getting into their car and out of the paparazzi mob (Credit: 3rd Eye / WENN)
You can see that Taylor and Calvin had even begun dressing alike; both wore black leather jackets, black tops, black jeans, and black shoes.
And you know what they say about a couple who start mirroring each other: it's a strong sign of attraction, connection, and the bond between the two.
We were about to dismiss Taylor's outfit as yet another basic all-black ensemble, but then we got a closer look. We saw that her supposed suede boots were seamlessly connected to her suede pants.
Taylor Swift being guided by her bodyguards and holding tightly onto Calvin Harris' hand (Credit: 3rd Eye / WENN)
Only one woman makes one-piece pants/shoes, and that's Tamara Mellon and her genius "Sweet Revenge" legging boots creation.
Taylor wore the legging boots the way they were intended — to create an uninterrupted line and a long, lean, and leggy look. Definitely much better than Kim Kardashian's decision to pair the leather legging boots with a ruffled leather skirt.
You'll find the leather version of the Tamara Mellon "Sweet Revenge" legging boots at Tamara Mellon.
Tamara Mellon Sweet Revenge Stretch-Suede Legging Boots, $1,995