If you've heard the name "Lilly Singh" a lot lately, you might be wondering who is she and why is she famous?
These are very valid questions, especially if you haven't been into the YouTube creator scene over the last few years. Lilly Singh is a 32-year old Canadian YouTube star that rose to fame in 2013 for her satirical videos.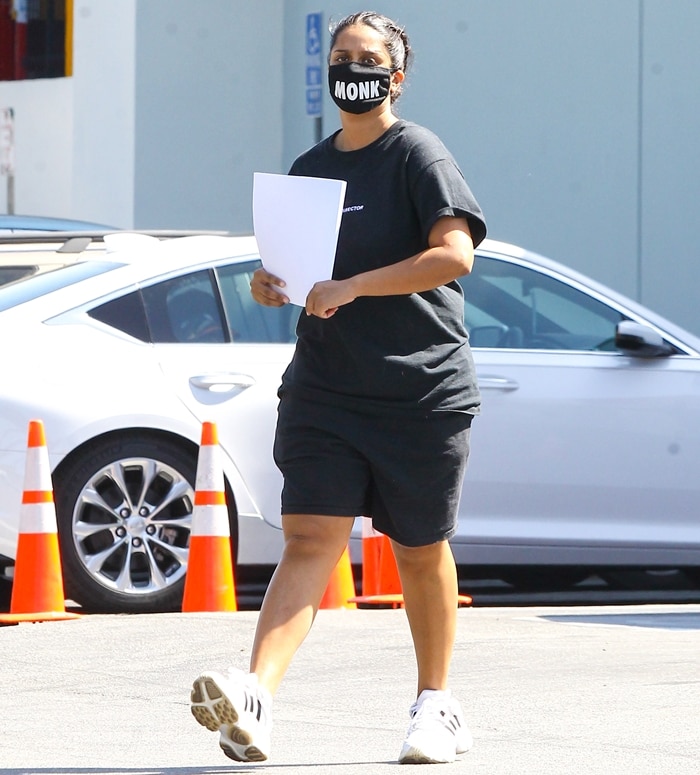 Lilly Singh, a Canadian YouTuber, comedian, talk show host, writer, and actress, in Los Angeles on September 20, 2020
She was born and raised in Scarborough, Ontario, a town slightly outside of Toronto, Canada. Both her parents were born and raised in India, immigrating to Canada before she was born.
Lilly Saini Singh began her YouTube career in 2010 under the username "IISuperWomanII" a moniker she created after a song by the female rapper "Lil' Mo" and a childhood idea that she could do anything…like superwoman.
A Psychology major at York University, Singh was not always chasing fame – she was actually planning to pursue her master's degree after she finished her undergrad.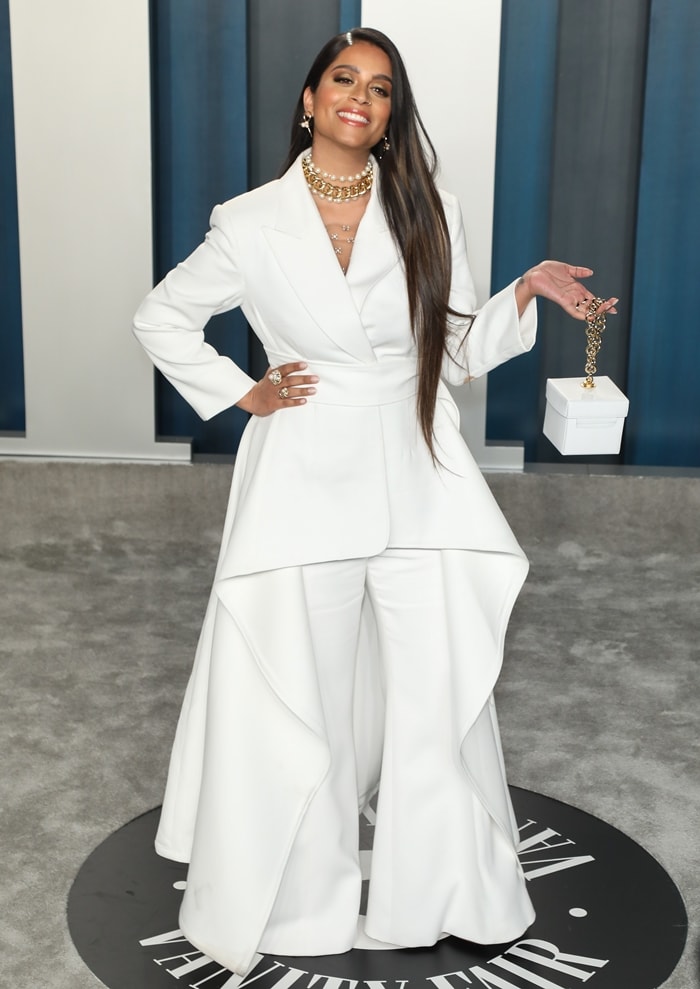 Lilly Singh attends the 2020 Vanity Fair Oscar Party at Wallis Annenberg Center for the Performing Arts on February 9, 2020, in Beverly Hills, California
Lilly has been busy the last few years, and she's built her empire from the ground up.
She's a YouTube star
Lilly Singh posted her first YouTube video in 2010. Toying with the decision to pursue her master's degree or dedicate her time to creating content, Lilly took a chance and focused on YouTube.
With moderate success, she continued to create comedic videos about anything and everything.
Her Indian culture influenced much of the content she produced online, and her first viral video was "Official Guide to Brown Girls," which evolved into a series of comedy skits about Indian culture.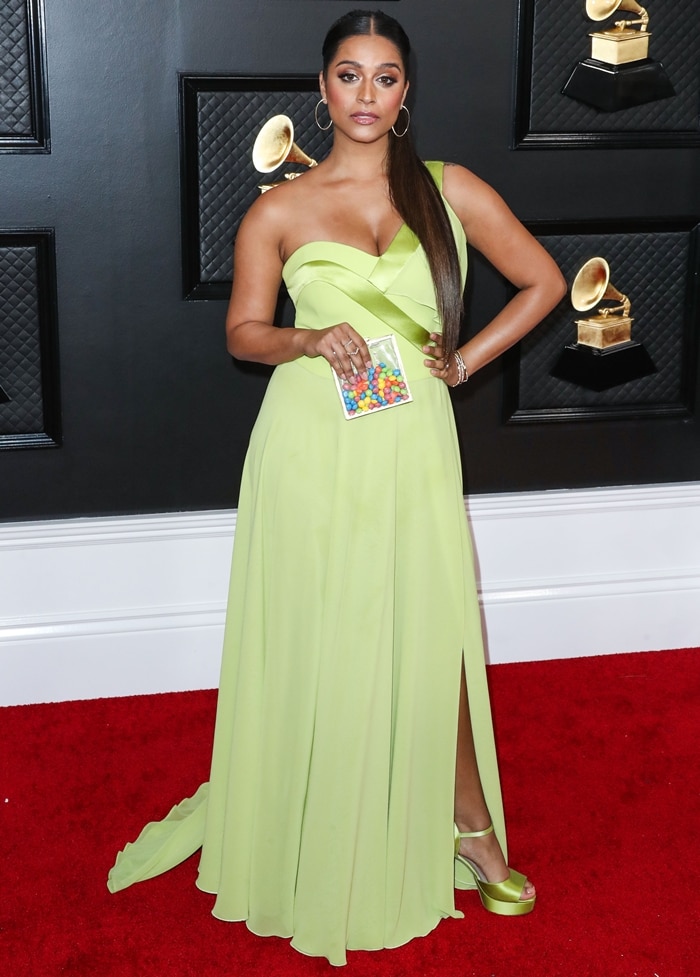 Lilly Singh wearing a Georges Chakra dress with Hearts on Fire and Lark & Berry jewelry at the 62nd Annual GRAMMY Awards held at Staples Center on January 26, 2020, in Los Angeles, California
Lilly Singh continued to put out YouTube content two or three times a week in 2013, gaining more followers with every video. By the end of the year, she hit her first million followers on YouTube.
Between 2013 and 2015, Lilly Singh was gaining notoriety around the world. Her videos were creating waves with her fun parodies and alter-egos, poking fun at men, women, and even her family.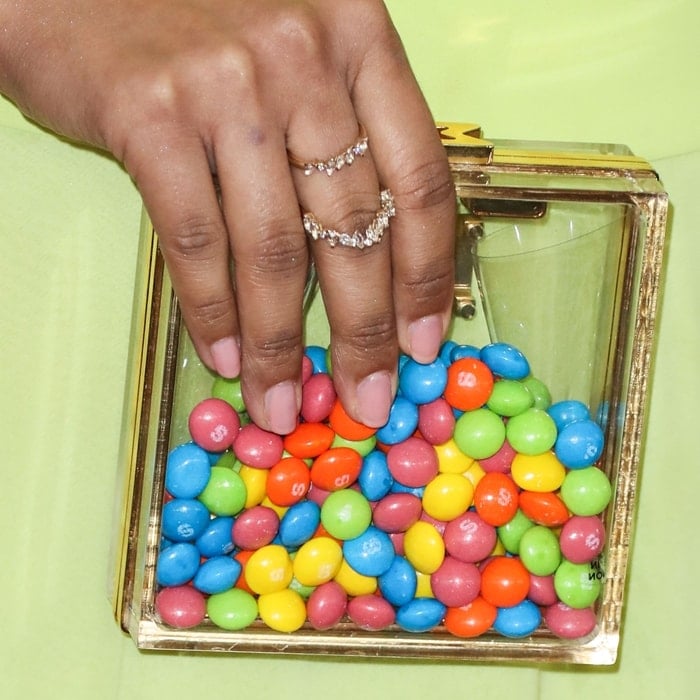 Lilly Singh's clear Marzook Official handbag filled with Skittles
Lilly described her rise to fame in an interview with the Globe and Mail in 2017, "as a brown girl, I don't think people expect me to say the things I say, and when I do, they're like 'oh my god, I feel that way, too, I've just never said it."
Her fan following was loyal, and her talent was being recognized far outside her hometown in Canada.
After years of success creating content online, Lilly left Toronto for Hollywood in 2015. "I've accomplished so much here," she told her followers in a YouTube video at the time, "but I know that it's going to require me to leave to progress in my career and follow my dreams."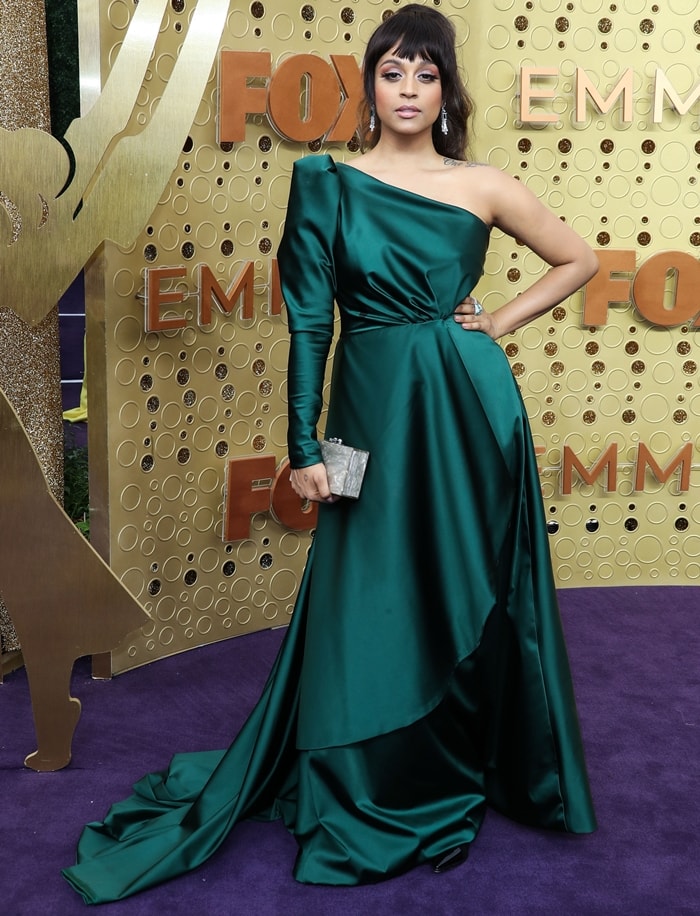 Lilly Singh wore a custom dark green Kimberly Park one-shoulder dress, Adeam shoes, an Edie Parker clutch with Hearts on Fire, and Gismondi 1754 jewels at the 71st Annual Primetime Emmy Awards held at Microsoft Theater L.A. Live on September 22, 2019, in Los Angeles, California
Evidently, she made the right choice. Since her move to LA, Lilly Singh's career has truly skyrocketed.
She currently boasts a following on YouTube of 15 million subscribers and over 3 billion views – an impressive stat by any standard.
She's an actress
Lilly has been featured in movies such as Dr. Cabbie (2014) and Lana Steele: Makeup Spy (2015), Bad Moms (2016), and the HBO feature Fahrenheit 451 (2018).
A natural in front of the camera, Lilly Singh's acting career has taken her far beyond YouTube.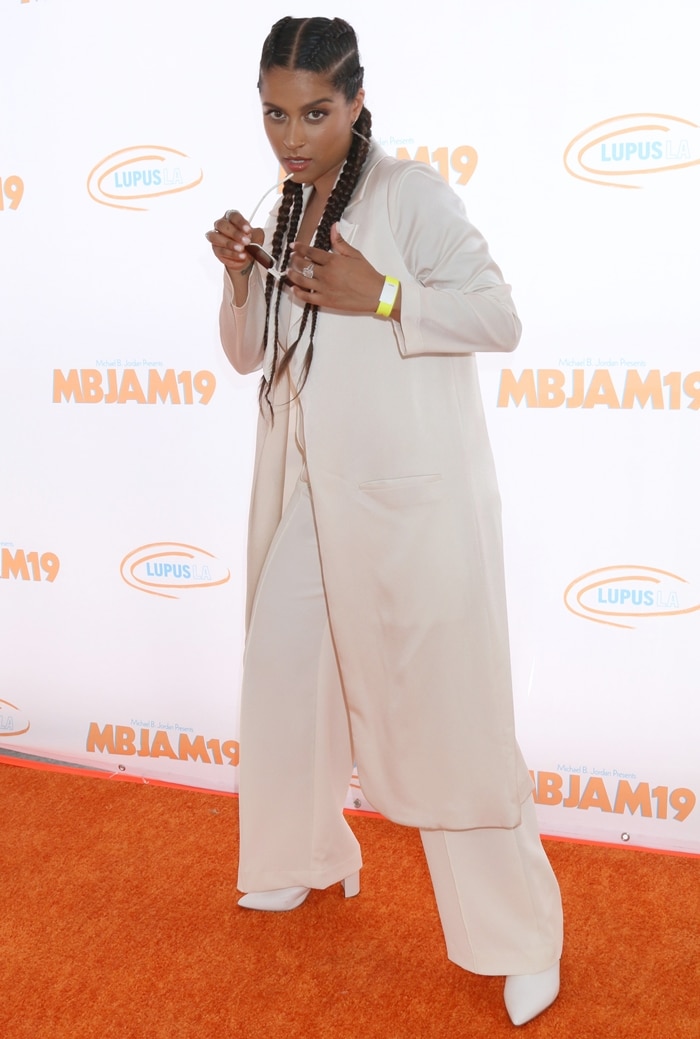 Lilly Singh attends the 3rd annual MBJAM19 presented by Michael B. Jordan and Lupus LA at Dave & Busters on July 27, 2019, in Hollywood, California
Lilly Singh has also taken to the stage in comedy festivals around the world. With two world tours under her belt, her on-stage performances created a buzz and resulted in sold-out shows nationwide.
She later joined the Just for Laughs festival in Montreal, Canada to perform with industry champions such as Judd Apatow, Jerry Seinfeld, and Rick Mercer.
She's a writer
In 2017, Lilly released her first book "How to Be a Bawse: A Guide to Conquering Life" that you can purchase at Barnes & Noble and Amazon. The release was met with rave reviews and was quickly listed as a #1 New York Times Best Seller.
Lilly Singh promoted her book 'How to Be a Bawse: A Guide to Conquering Life' and played the Jinx challenge during an appearance on NBC's 'The Tonight Show Starring Jimmy Fallon' on March 29, 2017
The book compiled Lilly's greatest pieces of wisdom, on topics related to career, relationships, and family, and compiled them into an entertaining read for people of all ages.
She's an influencer
Lilly Singh currently has 9.5M Instagram followers and has signed brand deals with huge companies like Coca Cola, Smashbox, Skittles, Google, and TD.
Her social reach is not limited to a single platform – with a loyal Twitter following, an engaged audience on Instagram, and millions of subscribers on YouTube, brands are itching to work with her.
Lilly Singh attends the MTV EMA's 2014 at The Hydro on November 9, 2014, in Glasgow, Scotland
She has raked in hundreds of thousands of dollars in brand deals over the years, with some reports suggesting she makes over $150,000 per video for sponsored posts.
In 2016, she took home two Teen Choice Awards and was named one of the "30 under 30 self-starters" by Forbes magazine. Her authentic voice and relatable content are what many followers love about Lilly Singh, and her audience is growing by the day.
She's the first Bisexual POC Late-Night Show Host …ever.
Lilly came out as bisexual on Twitter in February 2019, a few months after coming out to family and friends. She tweeted "throughout my life these have proven to be obstacles from time to time, but now I'm fully embracing them as my superpowers."
Shortly thereafter, she was named the host of "A Little Late with Lilly Singh". Lilly's show replaced the famous Carson Daley after he announced his departure from the show "Last Call with Carson Daily".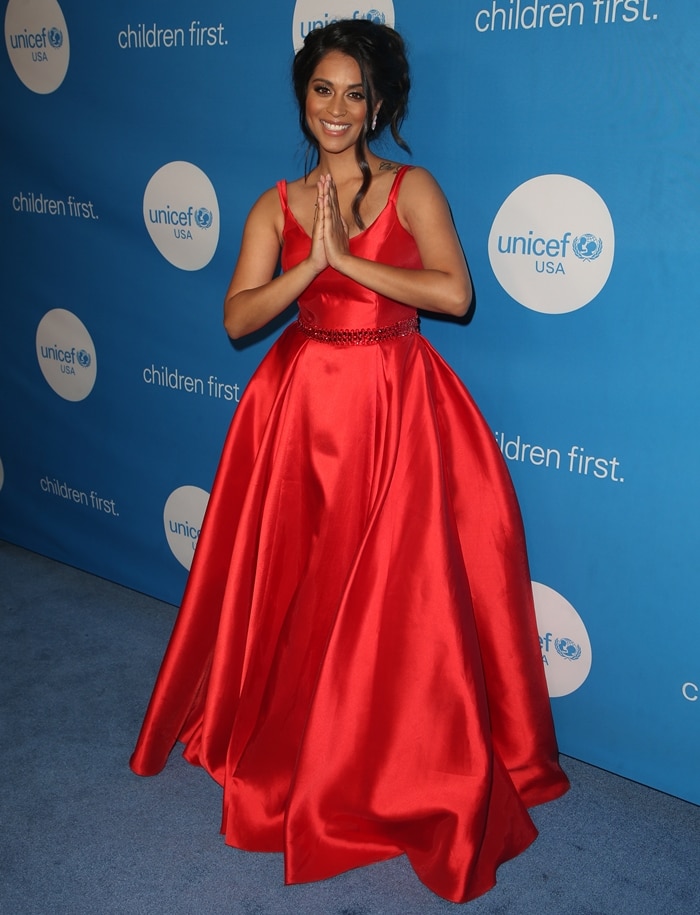 UNICEF Goodwill Ambassador Lilly Singh wore a Madison James gown, Sarah Flint heels, and Cirari jewelry at the Seventh Biennial UNICEF Ball: Los Angeles on April 14, 2018, in Beverly Hills, California
The show premiered on September 16, 2019. As an openly queer host, that is also a person of color, Lilly's show was truly a first in late-night TV, making history in North America.
With a successful first season, the show was renewed in May 2020 – but filming is currently on hold due to COVID-19.
Lilly has generally kept her relationships hush-hush. She was rumored in 2017/2018 to be romantically linked to Yousef Erakat, AKA Fousey from FouseyTube.
Yousef is a famous American YouTube star known for his outlandish prank videos. Often collaborating together, their romance was never formally confirmed.
Lilly Singh attends the premiere of Columbia Pictures' 'Jumanji: Welcome To The Jungle' on December 11, 2017, in Los Angeles, California
Their relationship was said to have slowly fizzled out in May 2018, after suspicions arose online about their time apart.
Since then, Lilly has been rumored to have dated around but has yet to begin a serious relationship. She admitted to using dating apps in 2019 but hadn't yet found 'the one'.
Her journey to fame wasn't always easy. It took years of hard work before she became a household name. She admittedly removed her first videos on YouTube out of fear of anyone finding them.
"It was so bad. In the beginning, I didn't have a brand or groove… I was just doing anything because I was overwhelmed by the idea that I could have a creative voice."
What is Lilly Singh's net worth?
With a net worth of over $16 million, Lilly Singh has made a name for herself. Her creative talent has taken her from YouTube to late night, and with brand deals and book deals, she isn't slowing down anytime soon.
We expect Lilly Singh to be a name-to-know for the foreseeable future.
Are Kanwer Singh and Lilly Singh related?
No, she is not related to Kanwer Singh, known professionally as Humble The Poet, a Sikh Canadian YouTube personality, author, rapper, and spoken-word artist. However, they are good friends and have collaborated on many projects.
Lilly Singh and Kanwer Singh (aka Humble The Poet) are not related
Lilly Singh Facts
| What is Lilly Singh's net worth? | $16 million |
| --- | --- |
| Full Name: | Lilly Saini Singh |
| Born: | September 26, 1988, in Scarborough, Ontario, Canada |
| Dating/Husband: | She has been rumored to be dating American personality Yousef Erakat since August 2015 |
| Kids: | None |
| Weight: | 132 lbs / 60 kg |
| Feet/Shoe Size: | 8.5 (US) / 39 (EU) |
| Height: | 5'5″ (165 cm) |
| Nationality: | Canadian |
| Source of Wealth: | Social media and film |
| Ethnicity/Race: | Punjabi Indian |
| Is Lilly Singh a vegetarian? | Yes, she is vegetarian. About her decision to become vegetarian, Lilly says, "If I could live without killing an animal, why shouldn't I?" |
| Is Lilly Singh a Hindu? | No, her parents emigrated from Hoshiarpur, Punjab, India, and raised her as a Sikh. |
Credit: Sheri Determan / WENN / Instar / Avalon / Nicky Nelson / Lia Toby / FayesVision